Rosie Huntington pregnant with the first baby with fiancee Jason Statham; Seeking the advice to parenthood from the father-of-five Sylvester Stallone
Parenthood is the phase of many responsibilities and excitement in the same way. Being a parent for the first time is not an easy job. Probably everyone needs help from someone who is familiar with parenthood. The lovable couple Rosie Huntington-Whiteley and Jason Statham are passing through the same lane.
The soon-to-be parent of a baby is expecting their very first child. The couple seems very excited to welcome their first child while on the other hand, they may be somehow nervous. So in this phase, they are seeking parenting advice from the father of five Sylvester Stallone.
Jason Statham and Rosie Huntington-Whiteley seeking parenting advice from Sylvester Stallone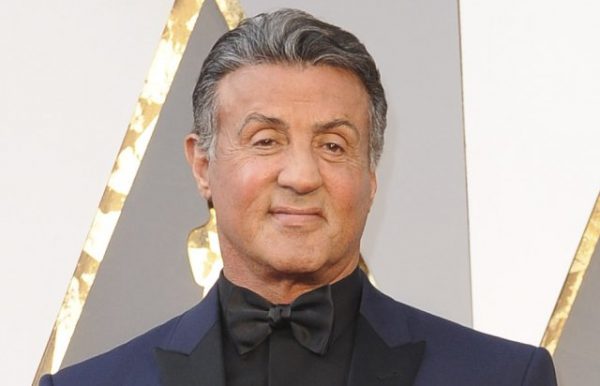 The former model and British Actor Jason Statham are expecting a baby with his gorgeous fiancee Rosie Huntington. The interesting part is he is getting parenting advice from the American action actor Sylvester Stallone who is also a father of five children. Accordingly, he is quite experienced for the parenthood. According to one of the sources:
"Rosie and Jason are so fond of Sly and he's like their baby guru."
The source also added that he is one of the few people with whom the couple will trust their baby.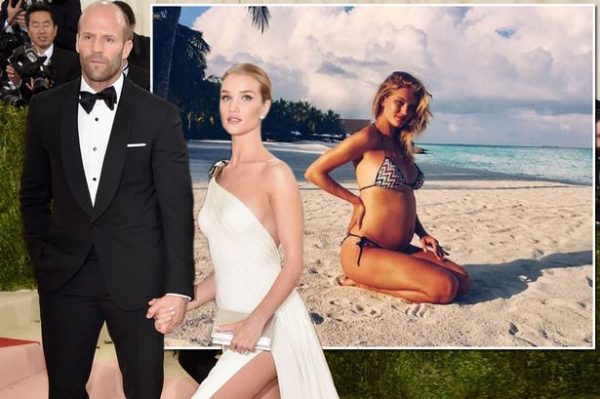 "He has said 1,000 times he'd love to babysit their child. He's warned Jason how hard it is to be a dad to girls. So it's not only advice on new-borns but teens too."
Rosie Huntington-Whiteley shares the sweet treat through the Instagram
If you follow the model-actress Rosie in her Instagram, then you will know that she is active on her social media mostly. She loves to share her cherish moment through Instagram. Recently, she posted a picture of her with all the sweet dishes around. The actress captioned the picture saying:
"Thank you to everyone for all the special birthday wishes! My heart feels full of warmth and love turning 30 today!' Being that it's such a milestone I can't help but look back, reflect and smile on all that life has brought me, whilst looking forward to the future and feeling as if life is just about to begin… quite literally ☺️."
Furthermore, she writes: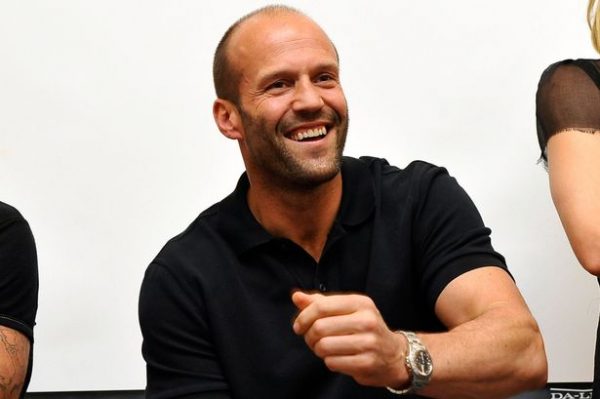 "I am so grateful for all the incredible moments I have lived so far but mostly for all the people that I've met who have touched my heart along the way and for love and joy in my life today with my beautiful family and friends. Bye Bye 20's you were hot, hello 30's can't wait to see what you got in store for me!! #JustGettingStarted #1987."
Jason Statham and Rosie Huntington announced their engagement after the longtime dating
The power couple has been dating each other since 2010. After the longtime dating, finally, the couple announced their engagement in January. Rosie flaunted her pretty diamond ring. The couple together walked on the red carpet at the 73rd annual Golden Globes.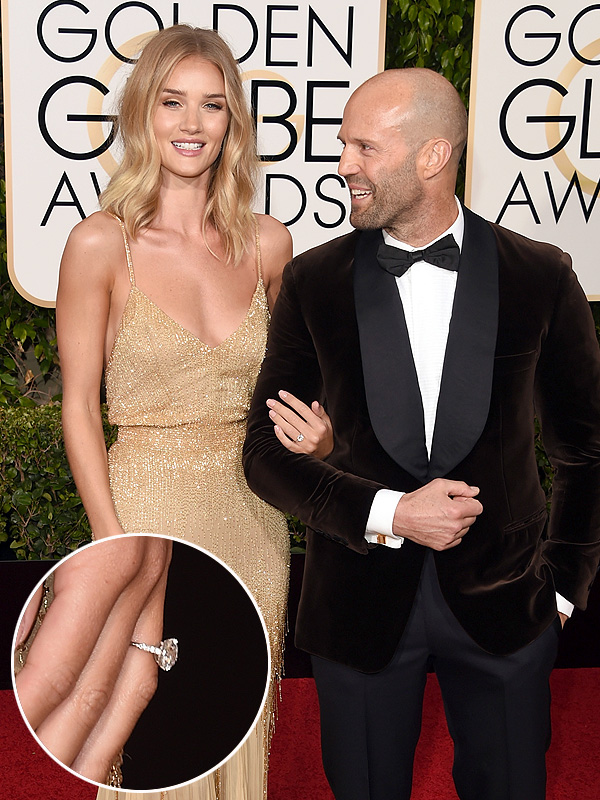 The couple is very secretive regarding their personal life. They rarely give an interview regarding their relationship together. Last year, Rosie talked to Harper's Bazaar Australia about her love. She gave all the credit to her man for their amazing relationship and also said he is the greatest influence in her life.
We wish the couple all the happy way together. Also, congratulate them on their first baby.
Jason Statham life and career 
Jason Statham is an English actor and martial artist, known for his roles in the Guy Ritchie crime films Lock, Stock, and Two Smoking Barrels; Revolver; and Snatch. He was born on 26 July 1967 in Shirebrook, Derbyshire, England. He appeared in supporting roles in several American films, such as The Italian Job, as well as playing the lead role in The Transporter, Crank, The Bank Job, War (opposite martial arts star Jet Li), and Death Race. Statham solidified his status as an action hero by appearing alongside established action film actors Sylvester Stallone, Arnold Schwarzenegger, Bruce Willis, Jet Li and Dolph Lundgren in The Expendables. He normally performs his own fight scenes and stunts.
Rossie Huntington life and career
Rossie Huntington-Whitely is an English model and actress. She is best known for her work as a Victoria's Secret, formerly being one of their brand "Angels", for being the face of Burberry's  2011 brand fragrance "Burberry Body", for her work with M&S, and most recently, for her artistic collaboration with denim-focused fashion brand Paige. Moving into acting, she became known for her supporting roles as Carly Spencer in the 2011 film Transformers: Dark of the Moon, the third installment in the Transformers film series, and as The Splendid Angharad in Mad Max: Fury Road (2015).
Short bio on Jason Statham
Jason Statham is an English actor and martial artist, known for his roles in the Guy Ritchie crime films Lock, Stock, and Two Smoking Barrels; Revolver; and Snatch. Statham solidified his status as an action hero by appearing alongside established action film actors Sylvester Stallone, Arnold Schwarzenegger, Bruce Willis, Jet Li and Dolph Lundgren in The Expendables. He normally performs his own fight scenes and stunts. More bio…
Short Bio on Rosie Huntington-Whiteley
Rossie Huntington-Whitely is an English model and actress.  She is best known for her work as a Victoria's Secret. She has acted in the movies, 2011 film Transformers: Dark of the Moon, the third installment in the Transformers film series, and as The Splendid Angharad in Mad Max: Fury Road (2015). More bio…