RIP Roslyn Singleton! America's Got Talent star dies at 39 after brain cancer diagnosis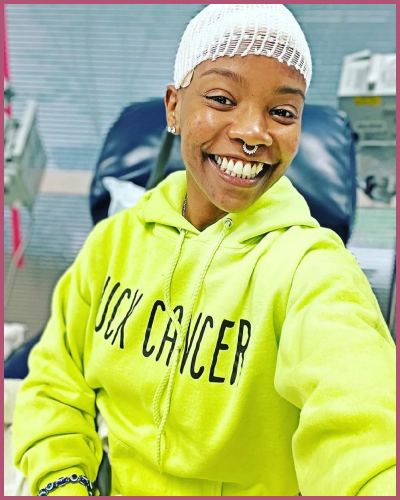 Ray Singleton confirmed that his wife Roslyn Singleton has passed away
Roslyn was best know for appearing on America's Got Talent to support her husband Ray
She took her last breath while sleeping right at home on Monday, November 15
---
America's Got Talent star Roslyn Singleton is no longer with us!
Roslyn Singleton dies following a lengthy battle with brain cancer
Roslyn Singleton died at the age of 39 after being diagnosed with brain cancer in 2013. Her husband, Ray Singleton, confirmed his wife's death On Tuesday, November 16, via Instagram. Ray shared a loving tribute for his late wife Roslyn with a heartbreaking Instagram post.
He wrote,
"WELL DONE!! Our wife earned her wings yesterday while peacefully sleeping right at home where she wanted to be,"

"This road ahead is going to be INCREDIBLY long & difficult! She taught us all SOMETHING…She's where we're all trying to get one day so no need to be sad! Now we celebrate her legacy, her impact, her story & HER SPIRIT!"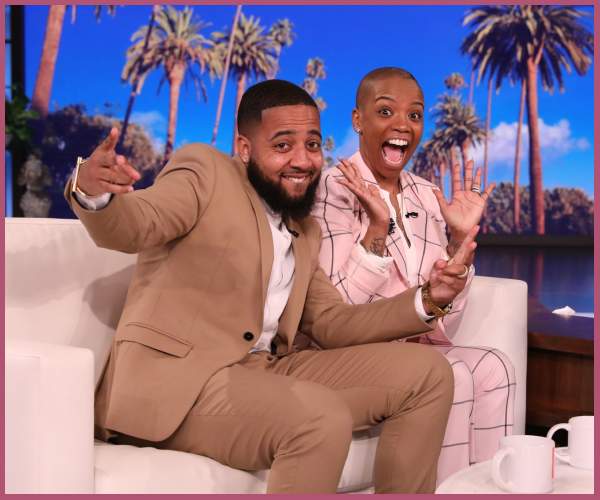 Also read "A Tumor is blocking my breathing"-Beth Chapman on her stage 2 throat cancer! Her courage and determination to fight the cancer for her husband and children!
He wrapped up her post by stating, "She will LIVE FOREVER!!" Well, it is precisely clear that Roslyn died from rare cancer, Glioblastoma.
Our team also conveyed condolences and tributes through our hearts to beloved Roslyn Singleton and her family.
What happened to Roslyn Singleton?
In 2013, Roslyn was first diagnosed with an aggressive form of brain cancer, before she met her husband Ray Singleton. After the diagnosis, Singleton decided to remove the tumor by undergoing major surgery which was really scary.
Roslyn came back to normal life after surgery but she had to keep an eye always on her health throughout her life. In October 2019, she was again diagnosed with a second tumor after six years of the surgery.
Also read Kevin Conroy, The Man Who Voiced Batman for 33 Years, Died at 66!
The tumor was found in the same place where the first tumor had been. This time, the situation turned pretty dull after her cancer went to stage 4 glioblastoma (GBM), however, she stayed always positive.
In 2020, while speaking to N.C.'s WECO in Charlotte, she told,
"Even though I have this situation, it doesn't defeat me. It doesn't get me down. It doesn't make me feel like 'Why me.' It makes me feel like, 'Thank God it was me.' That's how I feel."
Who was Roslyn Singleton?
Roslyn made her career breakthrough after she went viral in 2020 when her husband shared a video of him tenderly singing Daniel Cesar's "Get You" while his wife had her second brain surgery.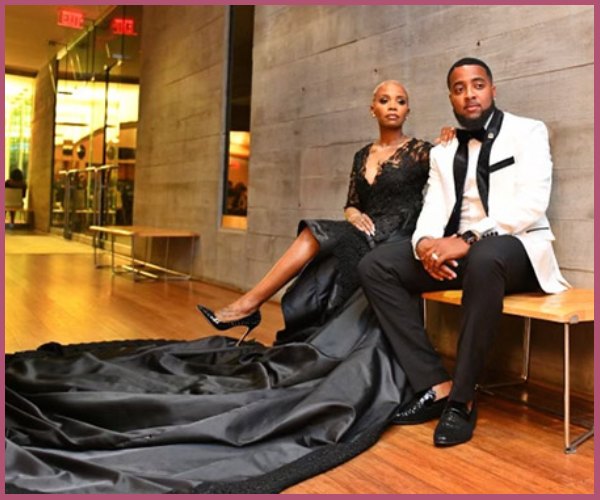 The clip swiftly went viral and amassed over 17 million views. Also, the video caught the eye of Grammy-nominated singer Daniel Caesar. Similarly, she appeared on American's Got Talent to support her singer husband and she also popped up on the talk show Ellen where she was given $25,000.
Besides, Singleton had worked as an executive assistant for the Navy in Afghanistan.
Also read Health Disclosure after Gleycy Correia, Miss Brazil's Death Due to Tonsil Surgery!