Rotimi and Fiancée Vanessa Mdee are Expecting a Baby Daughter!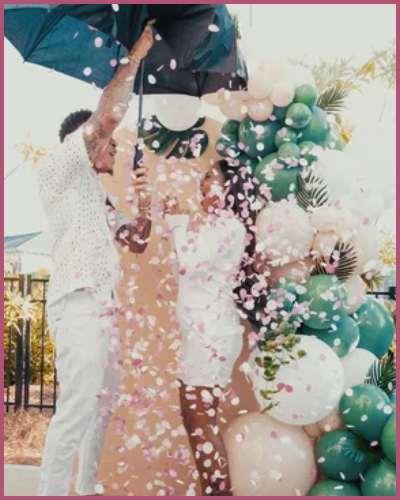 Rotimi and Vanessa Mdee are expecting their second baby together.
The Boss actor is pregnant with a baby girl a year after they welcomed son Seven in September 2021.
Learn about the relationship timeline of Rotimi and Vanessa Mdee.
---
Rotimi, 33, and his singer fiancée Vanessa Mdee, 34, are expecting their second baby together, a daughter as announced in November 2022.
Rotimi is going to be a dad for the 2nd time!
Imperial Dreams actor Rotimi and his fiancee Vanessa have announced that they are welcoming their baby girl to People and Instagram saying,
"We're excited to announce that our baby girl is on the way. What a beautiful testament to GOD's favor. We are overjoyed."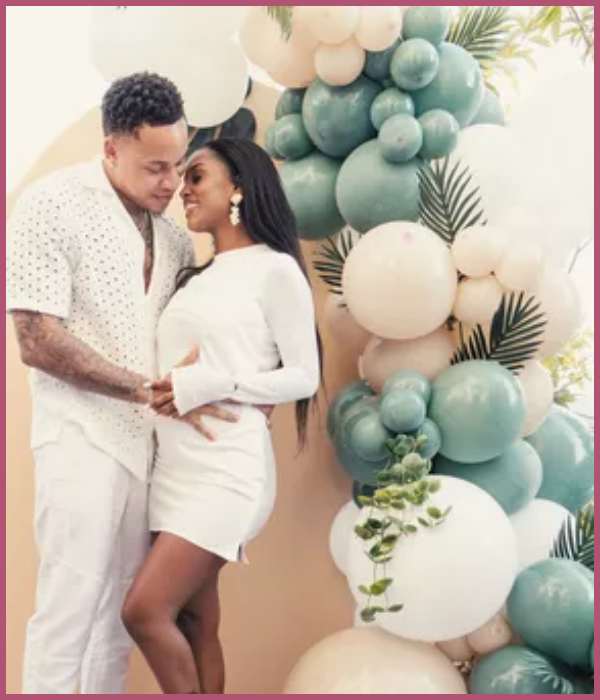 The parent-to-be pair reveal they are welcoming a baby girl as Rotimi their gender reveal party opens an umbrella that released pink confetti that rains over the couple.
The Make You Say, singer before this share a son Seven who was born on 29 September 2021, and now they are adding another blessing to their life after they said,
"Feeling Blessed. We are super excited to welcome our son. As first-time parents, everything about this experience has been a brand-new challenge. We love it."
Also, Read Kaitlynn Carter and her Boyfriend Kristopher Brock are Expecting Second Baby!
Vanessa Mdee and Rotimi's Relationship Timeline
American actor Rotimi had been romantically linked to his fiance for a few years now, He had met things official after he shared his snaps with the Tanzanian singer Vanessa Mdee posing in an elevator on a date night on November 25, 2019.
Both of them were equally thrilled to announce their love to the public and later they revealed they met first at a party. It was at an Essence Festival afterparty in New Orleans that made them inseparable.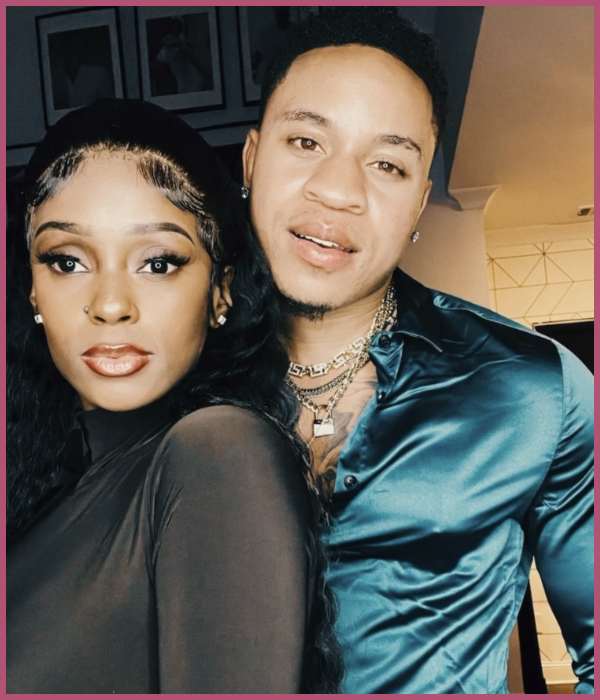 It was an instant connection and they hit it off immediately, just two days after the meeting. Vanessa in her interview confirmed the same adding that she even felt that he was her husband adding,
"Vee headed back to Africa [at the time], but we quickly realized we couldn't and didn't want to live without each other."
Though Rotimi and Vanessa were hitched emotionally the day they met, they got engaged in December 2020. Rotimi and Vanessa also shared the tattoos of each other's names on their bodies.
Rotimi has inked her (middle) name, Hau, on his right wrist. Meanwhile, his darling Vanessa has marked her beloved name, Rotimi, on her chest. Additionally, they have matching tattoos of the number 1045 on their wrists.
Also, Read English Popstar Jamelia Gave Birth to the Fourth baby Through C-section!