Roxy Jacenko panic-buying got her in trouble online? Know about her husband, children, self-isolation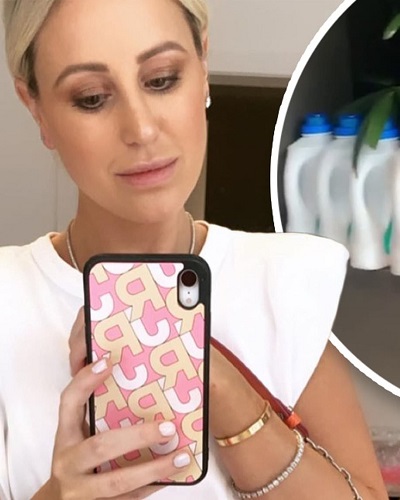 After Coronavirus breakdown people are facing a shortage of daily essentials, food, and other essentials.
Most people are panic-buying the items available in stores which are causing the shortage.
Roxy Jacenko was also one of the people who was found out to be panic-buying 22 bottles of detergent.
---
While showing her pantry in an Instagram video, Roxy showed her viewers her OTT haul of Biozet Attack liquid detergent in five different varieties.
After this video came out, she was slammed by the fans as average Australians are struggling to find basic essentials and she has 22 bottles of detergent.
Likewise, one of the Instagram users commented,
"Disappointing. Encouraging people to buy products in bulk [when] the government is urging us to be sensible. Think of the people who can't afford to buy hundreds of dollars' worth of anything. It's because of people like you, the less fortunate cannot buy a roll of toilet paper. Shame."
Around the end of March 2020, she was in self-isolation as a precaution against coronavirus after returning from New Zealand. She revealed that her Sweaty Betty PR 'empire' was struggling due to Corona cases increasing in Australia.
She posted a picture of her in her home gym and revealed that COVID-19 has affected her business. Roxy wrote,
"Surreal times right now. 15 years it took to build into an empire with non stop commitment – 72 hours it took to tumble down all whilst I am in isolation and can't help my team and boost morale,"
Mother-daughter bond
Roxy Jacenko and her daughter Pixie Curtis share a good bond. Roxy revealed that her daughter was struggling with the workload of homeschooling during the coronavirus lockdown.
Her daughter was left in tears and felt like she couldn't keep up. But her daughter pulled herself together and Roxy was very proud of her.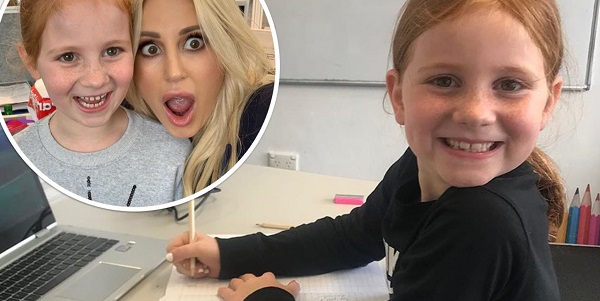 Jacenko wrote,
"This little monkey left the house in tears feeling like she couldn't keep up with all her work as part of home schooling."
She said that she was proud of her daughter who pulled herself through. She posted their picture where her daughter Pixie was smiling at her reading desk. Likewise, Roxy has asked people to take this coronavirus seriously and maintain social distance.
Also read Sexually fluid Noelle Robinson, Cynthia Bailey's daughter is dating girlfriend YouTuber Alexis Powell!
Roxy Jacenko and husband Oliver Curtis
Roxy Jacenko got married to her long-time boyfriend Oliver Curtis on 11th March 2012. Since then the married couple is together.
Likewise, she gave birth to their first child Pixie-Rose Curtis in August 2011. After that, their second child Hunter Curtis was born on 30th April 2014.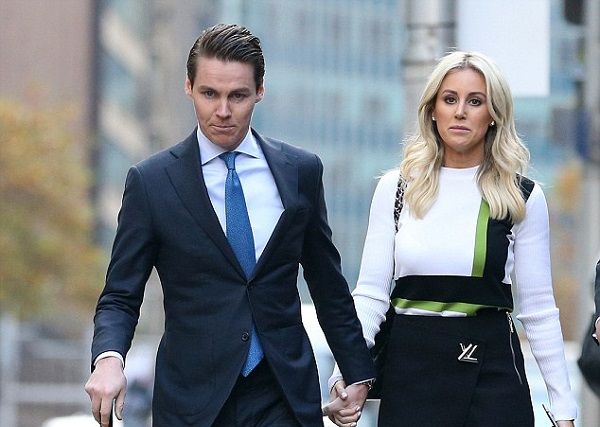 Oliver Curtis is a former investment banker. Jacenko is launching a new business with her husband to raise their profile in the hard-to-crack Chinese market. Her husband was sent to Cooma Correctional Centre 18 months ago after serving time for insider trading.
Also read What happened between Katie Maloney and her husband Tom Schwartz? Know about their married life, wedding, quarantine, fights
Likewise, Oliver was disqualified from managing corporations until June 2022.
Source: Daily Mail, Who, Instagram