Roy Underhill – the traditional woodwork artist and his TV show since 1979 and Woodwright 's school!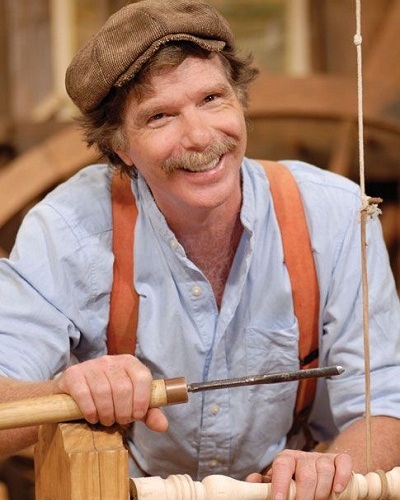 If you are a person who loves woodwork, then Roy Underhill's show The Woodwright's Shop would inspire you.
It is a wonderful PBS show and Roy is a wonderful host and teacher.
---
Roy Underhill and his amazing show
Roy Underhill started his show on PBS in 1979. His show This Old House also debuted the same year. He is a Carpenter and woodwork instructor.
On the show, he shows how to construct things with wood. The idea of the show was his brainchild. He approached the UNC Center for Public Television with the idea that they accepted after an initial rejection. Roy commenced show filming in 1979 and it has been ongoing since then.
He also became a master housewright and later directorate of interpretive development at Colonial Williamsburg in Virginia.
Roy penned six books on woodworking and they are good reads.
He started a traditional woodwork teaching school in Pittsboro North Carolina. He is also a communications director and is lovingly called St. Roy.

So how did Roy start his learning in woodwork?
His elder sister who worked at Smithsonian Institution introduced Roy to traditional woodwork. Talking of those days, Roy once said in an interview in 1985:
"Even as a little kid, I was continually making things, and I remember my sister showing me how to fashion willow whistles, or toys out of cigar boxes. Those things were all very important to me, not just forms of frivolity. Anyway, wanting to create with my hands has always been with me; I always knew that this was what I wanted to do."
He wanted to be an actor and attended the University of North Carolina earning a degree in theater. He moved with his wife to Colorado to pursue acting but was not successful.
Later, he migrated to New Mexico and later to North Carolina. He restarted his studies and earned a degree in Forestry from Duke University in 1977. After this, came his show, fame, books, and school.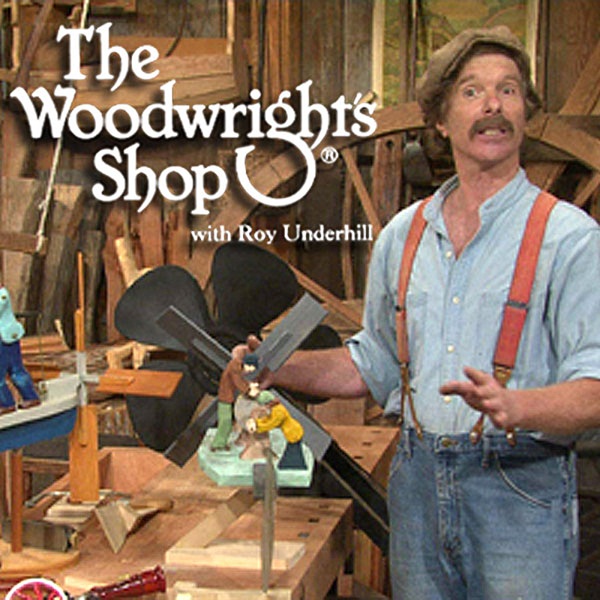 Roy Underhill and his family
Roy was born in Washington DC on 22 December 1950. There is not much known about his parents and siblings. He is a married man and the couple has two children; Eleanor and Rachel.
Roy Underhill – the host, skilled worker, and teacher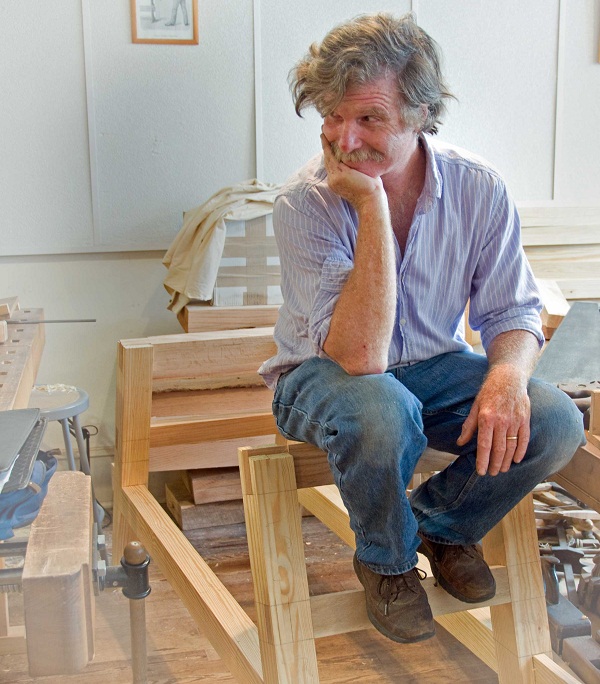 Roy is a talented Carpenter and a fabulous teacher. He says:
"Curiosity is the ultimate power tool."
This is so relevant since it is curiosity that drives a person to do and know more. Roy also often says:
"If it looks right it probably is right."
Also, read Jo Church-the lesbian partner of British actress Liz Carr, author, carpenter, and activist for the disabled!
His show has Emmy nominations and critical acclaim. It is a show which is not edited and is shot in one go. Roy had said:
"First, let me explain that unlike most TV shows, "The Woodwright's Shop" is not edited; it's shot at one whack in its entirety. "
Roy stated that he always loved to be a teacher. He said:
"The teaching instinct—and teaching's what I value the most—has always been a part of me, too. When I was 12 years old or so, as I worked in my little shop down in the basement of our house, I'd pretend I was instructing a class, explaining every step I was taking."
His passion for teaching is visible in the show as well as in his school which is quite a popular one in the area.
Source: Wikipedia, Mother Earth News