Royal watchers paying attention- Meghan Markle Hints about having Baby No. 2 with Prince Harry !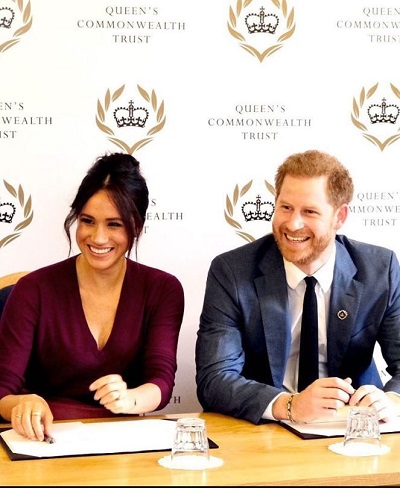 Meghan Markle is pregnant again?
The royal family has not confirmed this.
But some major clues confirm that she and Prince Harry are expecting their second baby.
---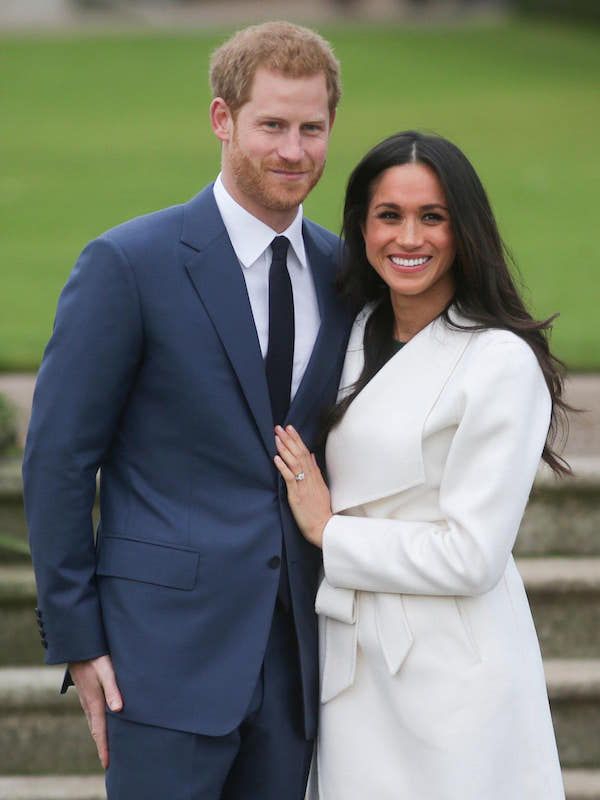 Meghan's choice of dress
Royal watchers are paying attention to every small detail of Prince Harry and Markle. Their royal tour of Africa seems to be one clue. Meghan was spotted recycling a number of her outfits.
First of all, fans noticed Meghan was wearing the same blue dress. She wore it when she was pregnant during her royal tour in Australia last year.
On other dresses like a black-and-white print maxi wrap dress and the olive and brown striped dress also fans were wondering if she was sporting a baby bump.
Secondly, Meghan's choice of wearing more loose-fitting clothes led royal watchers more suspicious. While rumors are not yet answered, however, fans are just going crazy about it. They are keeping an eye on every small detail which could help them find the truth.
Also read: Prince Harry Breaks Silence On Rumored Rift With Prince William in ITV's new documentary!
Suspicious Body language
Fans noticed the change in Meghan's body language during her tour in Africa. Judi James, a leading body language expert says:
"Meghan's touch and affection rituals with Harry seem to have increased rather than diminished now they are technically out of the honeymoon phase, while he appears even more openly besotted."
Pointing out some of the body language she instead of Markle being a mom. She added:
"Her glances at her husband suggest approval and open admiration for the man he appears to have become. The couple 'stroke' one another verbally as well as non-verbally in public too, with each pouring praise on the other's parenting skills."
Also read The GCSE scores of Prince Harry, Prince William, Queen Elizabeth II, Kate Middleton, and the other royals of England!
Other gestures could easily prompt rumors of baby number two.
Moreover, Harry and Meghan were also found playing with the children and were offered cupcakes and refreshments.
"there are also some rituals and gestures that could easily prompt rumors that baby number two is on the way, especially as Meghan's first pregnancy was announced on their last tour. It would be easy to imagine that the couple would be keen to have their second baby quite quickly, thanks to Meghan's age and the fact that both she and Harry appear almost champing at the bit to get on with their global campaigns as an A-list power couple."
Short bio on Prince Harry and Meghan Markle
Prince Henry of Wales, familiarly known as Prince Harry, is the younger son of Charles, and Diana. At the time of his birth, he was third in the line of succession to succeed his grandmother, Queen Elizabeth II, but is currently fifth in line after his father, his elder brother Prince William, and William's children, George and Charlotte. more bio…
Meghan Markle is an actress and humanitarian who hails from America. She gained a lot of popularity and fame for playing the role of Rachel Zane in the popular legal drama series called Suits. Also, she earned a special mention for appearing as Amy Jessup in the sci-fi thriller movie named Fringe. more bio…
References: (cheatsheet.com, eonline.com)