Has Rumer Willis conquered her alcohol habit?-her important milestone on the road to recovery and her stress fractures post 'Dancing with the stars' show!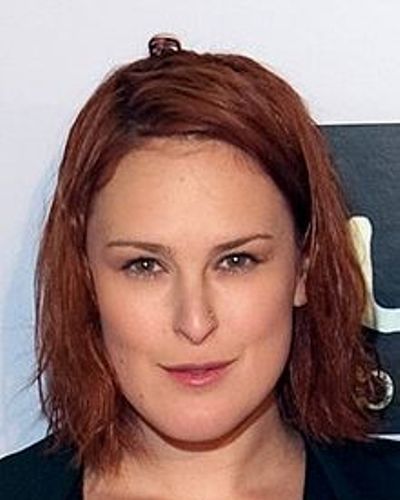 Rumer Willis overcomes alcohol addiction
American actress and singer Rumer Willis, 33 is the eldest daughter of film artists Demi Moore with her ex-husband, Bruce Willis.
On 1st July 2017, Rumer Willis took to Twitter to disclose that she has been alcohol-free for the last 6 months. She was very happy at this milestone on her road to recovery and felt elated and proud.
On her Twitter handle, Rumer Willis wrote:
"I will be the first one to say I'm not perfect and I mess up sometimes and every once in a while I get it right but I wanted to share this because I am really proud of myself. Yesterday I celebrated 6 Months of Sobriety. It's not something I planned on but after the long journey of getting here I can honestly say I have never been more proud of myself in my entire life. Thank you all for the love and support and remember to be gentle with yourself."
Source: In Vision (Scout, Rumer, and Tallulah Willis)
Though her parents have divorced, Rumer Willis along with her 2 younger sisters; Scout, 25 and Tallulah, 23 were taken care of well.
The divorced couple had maintained a friendship so that their 3 daughters are raised in a friendly environment. But then, the celebrity environment did take its toll on all 3 and they took to alcohol and were dependent on it.
Just like Rumer, Scout Willis also celebrated 1 year of sobriety while the youngest said that she has not touched alcohol since the past 3 years.
Tallulah had also overcome her eating disorder with her determination and will. Rumer Willis praised her youngest sister and said that she is an inspiration for everyone.
Rumer wrote:
"The woman I have seen you become in the last 3 years has me in awe of you. You inspire me everyday."
She added:
"The way you have learned to love and accept all of the parts of yourself that you used to hide away is one of the most beautiful transformations I have had the honor to witness."
You may like to read Proud Moment To Celebrate For Rumer Willis!! Says 'I Am Really Proud of Myself; Flaunts Her Happiness With The Celebration Of Six Months of Sobriety'
Rumer Willis' foot injury
Rumer Willis was a contestant on the season 20 of 'Dancing with the Stars'. She was accompanied by professional dancer Valentin Chmerkovskiy. The pair made an adorable couple and won the season on 19th May 2015.
Source: Wikipedia (Rumer Willis)
She scored over singer-actor Riker Lynch and Army veteran Noah Galloway. These two stars got second and third place respectively.
The cast of 'Dancing with the Stars' went together for the post-season 40-city 'Dancing with the stars perfect 10 Tour' during the summer of 2015.
Rumer Willis joined them but after the first 3-4 days, she had the foot injury and could not attend the tour further. Rumer Willis took to Instagram to reveal her foot problems.
She posted a snap of her right foot in the foam and neoprene medical device to stabilize her injured foot.
Rumer Willis wrote:
"Have to hang up my dancing shoes for a little bit because of a few stress fractures in my foot but it's not gonna stop me from singing for you guys on the #DWTSlivetour,"
Also read Demi Moore's new memoir reveals her disturbing past: raped at 15 and a miscarriage of a baby with Ashton Kutcher!
What are stress fractures?
Stress fractures are fractures that result in a bone when it is subjected to repetitive small to moderate amounts of strain and injuries.
These fractures are usually seen in the bones of the foot. They occur after prolonged use of the foot such as after long walks or dancing.
There is no history of acute injury in these cases. The foot gets swollen and painful and the x-ray of the part reveals a hairline fracture.
The bone parts are usually not displaced. Though it is a minor form of fracture, it nonetheless needs rest to the part and stabilization with a medical boot/splint.
 Short Bio on Rumer Willis
Rumer Willis is an American actress and singer.  She is the oldest daughter of Bruce Willis and Demi Moore and the stepdaughter of Emma Heming and Ashton Kutcher. She won season 20 of Dancing with Stars. She was born on August 16, 1988, in Paducah, Kentucky, U.S. She went on to make her Broadway debut in Chicago as Roxie Hart on September 21, 2015.  More bio…