Rupert Grint confirms that his girlfriend Georgia Groome is pregnant!
The Harry Potter star Rupert Grint, 31 has some joyous news to reveal to the world and his fans. His longterm girlfriend Georgia Groome is pregnant. It is their first child together.
Rupert Grint is going to be a father
Rupert Grint, 31 is eagerly looking forward to his fatherhood. It is now not far away since his longterm girlfriend Georgia Groome is pregnant with their first baby. Rupert confirmed the news to Mail online recently.
Additionally, Rupert's representative told Mail Online:
"Rupert Grint and Georgia Groome are excited to announce they are expecting a baby and would please ask for privacy at this time."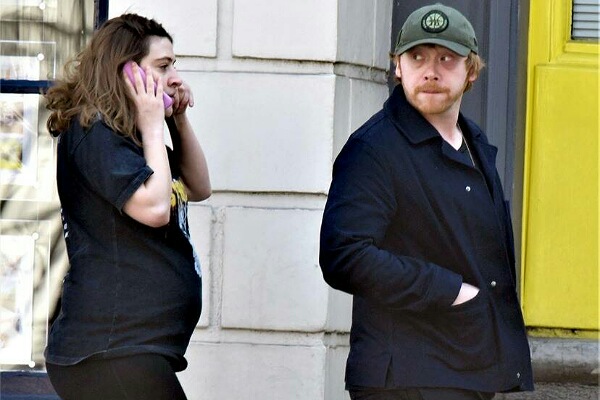 The relationship timeline of the couple
Both the celebrities are entertainers and are famous for their acting roles and talents. They are dating since 2011. But they have kept their affair so low-key that many of their fans had no inkling that the two are a couple. Rupert was popular with his stint in Harry Potter. And Georgia,  28 got fame with her appearance in the film Angus, Thongs and Perfect Snogging.
And in 2018, one of their fans posted a picture of the couple and this went viral. The Twitter post read:
"I was today years old when I found out Georgia from Angus, Thongs and Perfect Snogging has been going out with Ron Weasley since 2011?"
I was today years old when I found out Georgia from Angus, thongs and perfect snogging has been going out with Ron Weasley since 2011 ???? pic.twitter.com/8Grgr9KsWW

— Lydia (@lydia_wood_) November 29, 2018
Later, in 2019, the couple was seen in public wearing rings on their respective  wedding fingers. People and their fans speculated that the couple is engaged and would marry soon. Some even felt that they have secretly married. However, their reps denied that any such thing has happened.
Though Rupert always remained silent about his relationship with Georgia, he never hid his desire to have babies. And in 2018, Rupert had told The Guardian:
"I'd like to settle down and have kids soon. If I had a son, would I call him Ron? It's quite a good name, but probably not. And Grint's a tough name to pair a one-syllable first name with."
About the life and career of Rupert
Rupert hails from Harlow, Essex, England. His father was Nigel Grint and he used to deal in racing memorabilia. His mother Joanne Grint was a homemaker. He has four younger siblings namely James, Georgina, Samantha, and Charlotte. He had in his childhood days this strange desire to become an ice cream man.
Rupert was a student of Richard Hale School in Hertford. He used to participate in school plays and also was a part of the local theater group Top Hat Stage and Screen School. And his first break came with the Harry Potter series.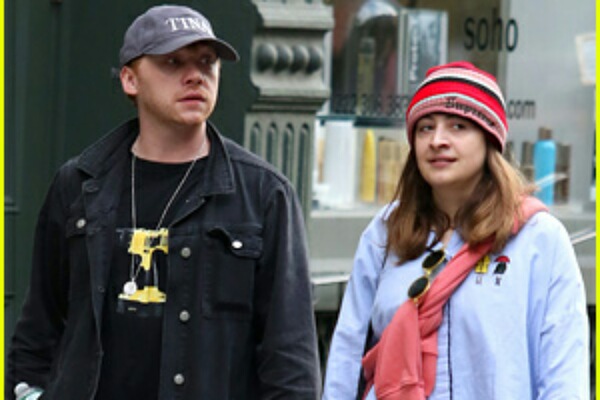 Rupert did not complete school. He left it at his age of 16 in order to pursue his acting career. He had said:
"I didn't really like school that much,"
Rupert  gained appreciation for his acting in the Harry Potter series. He was emotional after the last film and said:
"I mean it literally has been my childhood and suddenly it all came down to really just one random scene, with us jumping through a fireplace, and then it was over. […] it's very odd. Because suddenly it was all over, just like that. It was really emotional for all of us, realising that we're never going to be doing this again."
Rupert also did other films and won the hearts of his audience as well as his critics. He serves several charities and is part of many ad campaigns.
Short bio on Rupert Grint
Rupert is an English actor and producer. Likely, he rose to prominence for his portrayal of Ron Weasley, one of the three main characters in the Harry Potter film series. Grint was also cast as Ron at the age of 11, having previously acted only in school plays and at his local theatre group. Whereas, from 2001 to 2011, he starred in all eight Harry Potter films. More info… 
Source: Daily Mail UK, Wikipedia