The Media Mogul Rupert Murdoch is Up for his 4th Divorce at 91!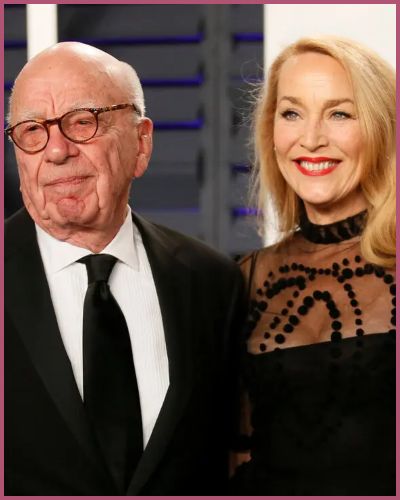 Rupert Murdoch, 91, the media Mogul is divorcing his 4th wife Jerry Hall anytime soon!
The Australian-born American businessman has recently opted for divorce from a model cum actress wife.
See how adversely split with wife Jerry Hall impacts the stakes of Murdoch's empire.
---
Rupert Murdoch, the mogul who controls Fox News, the Wall Street Journal, and the British Sun is getting a divorce at 91!
Divorce at 91! The Media Mogul Rupert Murdoch split with his wife Jerry Hall
Rupert Murdoch, the billionaire, and Jerry Hall, the model, and actress, are getting divorced anytime soon as announced in June 2022.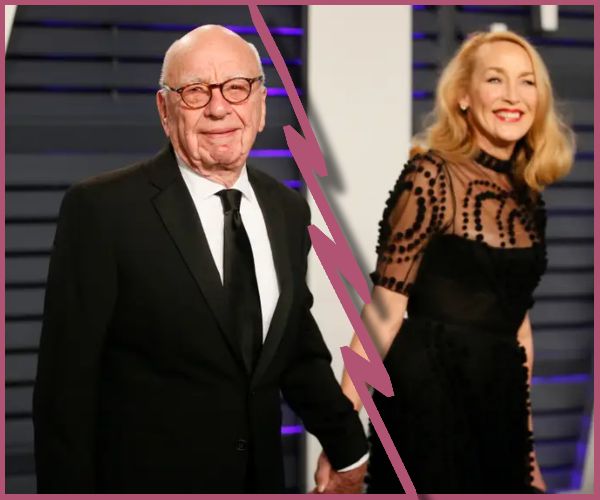 The couple who tied their knot on 4 March 2016, in London is deciding to part ways. Murdoch had a grand fourth wedding at a centuries-old mansion in St Bride's, Fleet Street followed by a reception at Spencer House in central London.
A Look into Rupert Murdoch's Failed Marriages
Rupert Murdoch married Patricia Booker, a former shop assistant and flight attendant from Melbourne in 1956. In their 11 years of relationship, they welcomed a son, Prudence, in 1958 and got divorced in 1967.
Later, Murdoch married Anna Mann (née Torv), a Scottish-born cadet journalist in 1967. Torv and Murdoch had three children: Elisabeth Murdoch (b.1968), Lachlan Murdoch (b. 1971), and James Murdoch (b. 1972).
Likewise, Rupert Murdoch was not done with marriages yet. He married Chinese-born Wendi Deng on 25 June 1999, 17 days after divorcing his second wife at 68. Murdoch had two daughters Grace (born 2001) and Chloe (born 2003) making a total of 6 children.
What will happen to the stakes of Mr. Murdoch's empire after his divorce?
The media mogul Rupert Murdoch is up for a fourth divorce from his wife Jerry Hall at age 91. Will it have any significant changes in the ownership structure of Mr. Murdoch's empire? Well, the answer is a big no!
But according to the NY Times post, the divorce could reverberate through companies such as Fox News and The Wall Street Journal.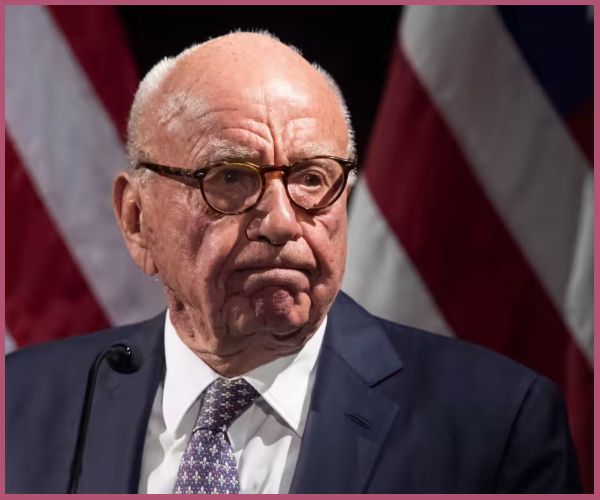 More to the information, the Murdoch family's shares in the companies are handled in a strictly managed trust.
Prior to the split, he managed voting rights over that trust with his four oldest children Lachlan, Elisabeth, James, and Prudence.
Rupert Murdoch has chosen his eventual successor as Lachlan to assert at the top of the corporate hierarchy. Simultaneously, he has arranged a setup so that he can never be outvoted.
Also, Read '90 Day Fiance' stars Evelyn Cormier and David Vazquez Zermeno are Officially Divorced
The Glory of Rupert Murdoch
Rupert Murdoch has worked in the most designated posts in the whole media industry. Eventually, he has marked his remarkable success by garnering a $30 billion net worth as of 2022. Some of his career data are,
Chairman and CEO of News Corporation (1980–2013)
Executive chairman of News Corp (2013–present)
Chairman and CEO of 21st Century Fox (2013–2015)
Executive co-chairman of 21st Century Fox (2015–2019)
Acting CEO of Fox News (2016–2018)
Chairman of Fox News (2016–2019)
Chairman of Fox Corporation (2019–present)