Who is Rupert Murdoch's fiancee Ann Lesley Smith? Background, Past relationship, Net worth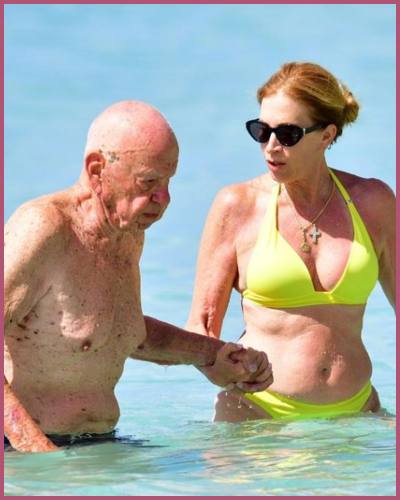 Ann Lesley Smith is a 66-years old former prison chaplain, dental hygienist, model, and singer-songwriter
She recently got engaged to the business tycoon Rupert Murdoch
Ann and Rupert first met Moraga Estate, a winery in Bel Air, California about six months ago
---
Rupert Murdoch and Ann Lesley Smith are now an engaged couple! The engagement news comes almost six months after they made their relationship public.
On Friday, March 17, Murdoch popped the question to Lesley with an Asscher-cut diamond solitaire ring in San Francisco on St. Patrick's Day.
Three days after the proposal, the media tycoon announced her engagement news in an interview on Monday, March 20, published in one of his own newspapers, The New York Post.
According to reports, the newly engaged couple is planning to tie the knot in Summer this year. This will be Murdoch's fifth marriage to his now-fiancee Ann.
As soon as the engagement news was confirmed, many are curious to know about Murdoch's soon-to-be wife Ann Lesley Smith.
Here we go!
How do Ann Lesley Smith and Rupert Murdoch know each other?
Ann and Rupert first met Moraga Estate, a winery in Bel Air, California about six months ago.
An Australian-born media mogul gushed about their first meeting in his recent interview with The New York Post.
"She and her husband also owned a vineyard and had been in the wine business. Last year when there was 200 people at my Vineyard, I met her and we talked a bit. Two week later I called her."
He then added,
"We're both looking forward to spending the second half of our lives together."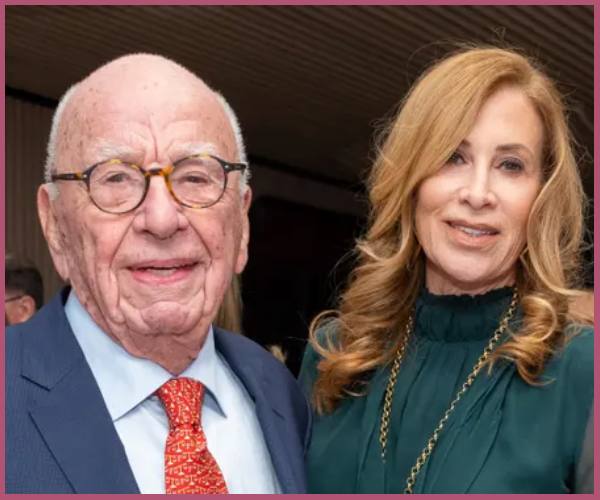 Also read Life Update! Where is Jelissa Hardy, the ex-girlfriend of Draymond Green now?
In September 2022, the couple went public with their relationship just a few months after Murdoch finalized his divorce from his ex-wife Jerry Hall.
Ann Lesley Smith has previously married twice
If this will be Murdoch's fifth marriage then a third of Smith's. Prior to her engagement to Rupert Murdoch, Ann was a widow.
First marriage
Lesley Smith was first married in 1985 to wealthy attorney John B. Huntington, a member of the Huntington railroad family.
The former couple has 19 years old age gap. Ann and John had a tumultuous marriage as she cited an 'abusive' to her first marriage. Ann, on the other hand, was accused of being a 'golddigger' as John claimed she easily spent around $65,000 a month on clothing only.
Smith is reportedly left penniless and homeless when they divorced.
Second marriage
Ann was then married to the late Chester Smith, a radio executive and country performer, until his death in 2008. According to the Daily Mail, the two met while volunteering as a police chaplain.
In 2005, the pair recorded a 13-track country album together after their marriage. Sadly, Chester died in 2008 at 78.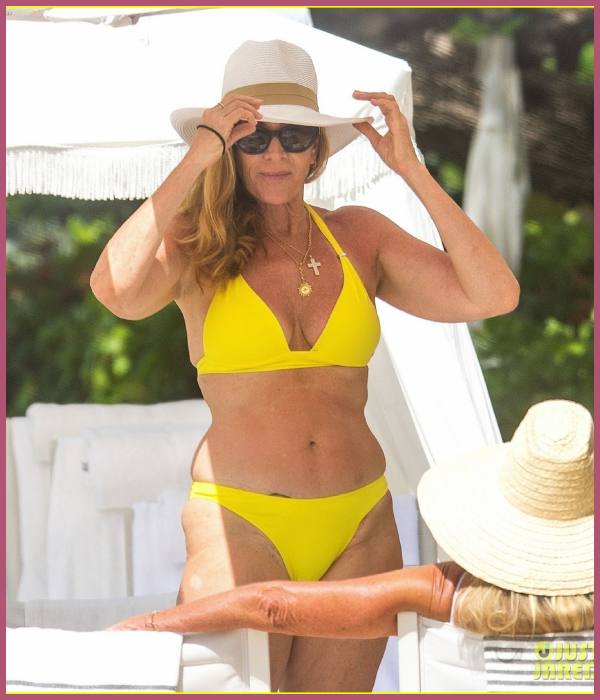 What does Ann Lesley Smith do for a living?
Ann Lesley Smith is a 66-years old former prison chaplain, dental hygienist, model, and singer-songwriter. Presently, he worked as a journalist for Rupert Murdoch's newspaper group.
She earlier hosts the KFIV Ann Lesley Live radio show. Later, she worked as a Christian minister for the Manteca Police Department and the Marin County Sheriff's Office.
She was also a self-employed dental hygienist. Further, she has also founded a non-profit organization that supports people experiencing homelessness.
Talking about Ann's academic qualifications, she graduated from Idaho State University.
What is the Net Worth of Ann Lesley Smith?
Ann Lesley Smith has amassed an impressive amount of wealth from her mixed career. According to various outlets, Smith is expected to be worth about $10 million as of 2023.
Her fiance, Rupert, on the other hand, has an estimated net worth of around $29 billion. He had made such an amount from his various businesses as he's the owner of hundreds of local, national, and international publishing outlets around the world.
Also read Tyga Gifts His New Girlfriend Avril Lavigne a Custom-Made $80K Diamond Necklace!