Russian Barbie Girl Angelica Kenova parents have control over her! An insight on a Human Barbie's life, diet, etc.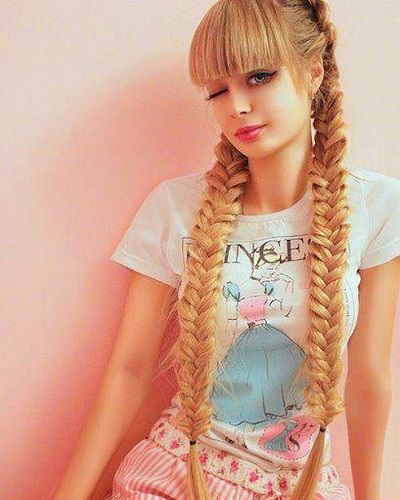 Angelica Kenova who is considered as the new "Human Barbie" claimed that her parents treat her like a doll. She is given a strict diet and exercise regimen. Similarly, she is at the age of 26 but she is not granted independence like going out on dates alone.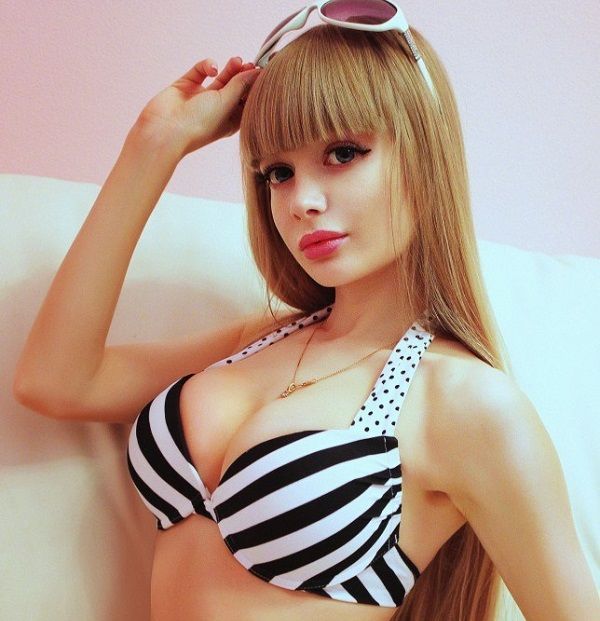 She still lives with her parents in Moscow and is dependent on them financially. Likewise, she also has never experienced having a boyfriend even though she is old enough, according to News.
Similarly, Kenova said,
"I am not fit for real life. I'm like a living doll,"
Moreover, her parents dressed her as a Barbie since she was a child. Also, her mother, Natalia, also had to be the one buying her clothes and she preferred those that cling to her body and emphasize her features.
Also read Awesome and unique articles collected by celebrities over the years! Learn about them!
Is Angelica Kenova a Living Barbie Doll?
The parents of Angelica Kenova raised her like a human Barbie Doll. When Angelica was a little girl and even now as an adult, she has been referred to as a "princess" by her mother and father. Similarly, they don't allow her to make any choices about her life. Her parents decide from her appearance to whom she dates.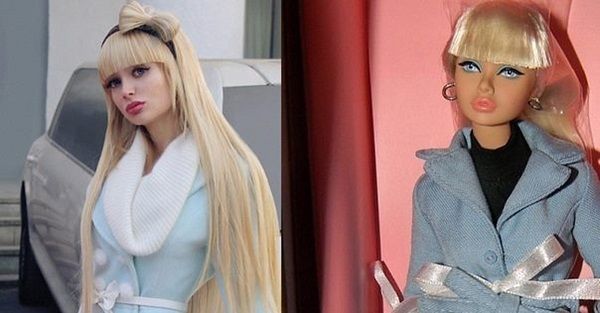 She said,
"Growing up, my parents raised me like a princess and never let me go out, date boys or have the usual adult experiences. As a result, I am not fit for real life – I'm like a living doll," 
Similarly, she added,
"When I became a teenager, my parents hired a personal trainer who created an individual training program for me. He has designed exercises which will help me tone my buttocks and hone my narrow waist."
Talking about the plastic surgery she said,
"I have never had plastic surgery. Cosmetic work is only necessary when an individual has serious faults with their face or body,"
Angelica Kenova life and career
Russian model Angelica Kenova was born on 11th July 1989 in Kurgan, Kurgan Oblast, Russia. She is the daughter of Evgeniy Cheprasov(father) and Natalia Cheprasova(mother). Similarly, she has a brother named Roman Cheprasovand. Her parents raised her like a living barbie and encouraged her to maintain her figure like a barbie.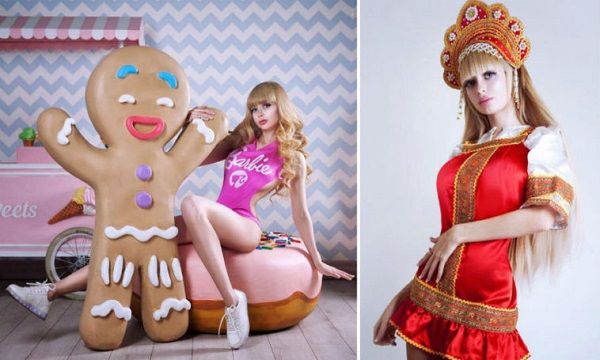 Likewise, she has around 204k followers on Instagram. She has around 44.8k followers on Facebook and 6k followers on Twitter.
Also read The famed supermodel and her obsession with cleanliness and health! Watch her YouTube video on her traveling ritual on-board!
Short bio on Angelica Kenova
Angelica Kenova is a Ukranian and Russian model, ballet dancer, and child psychologist and has the fame of having a Barbie doll figure. Through her looks and hot figure, she has attracted thousands of fans and followers. See more…
Source: littlethings, yibada