What happened to Lady Gaga's dog walker Ryan Fischer?
Ryan Fischer is the dog walker of Lady Gaga
He was shot while protecting the French bulldogs of Lady Gaga
He has started GoFundMe seeking $40,000 to help him buy a van and drive across the US
---
Ryan Fischer who is the dog walker of Lady Gaga was shot while protecting her beloved pooches. Now he feels abandoned and unsupported and is homeless and begging for money. Ryan launched a GoFundMe seeking $40,000 to help him buy a van and drive across the US on a process of growing from trauma.
On the Fundraiser page, he wrote,
"A few days ago, I said goodbye to Trudy, a quasi-reliable 1991 Ford Falcon rental that drove like a boat in high wind. With just me, Trudy, 3 stuffed animals that resemble dogs I care for very much, and WAY too many personal items, across the US we teetered along for two months. At times I was scared."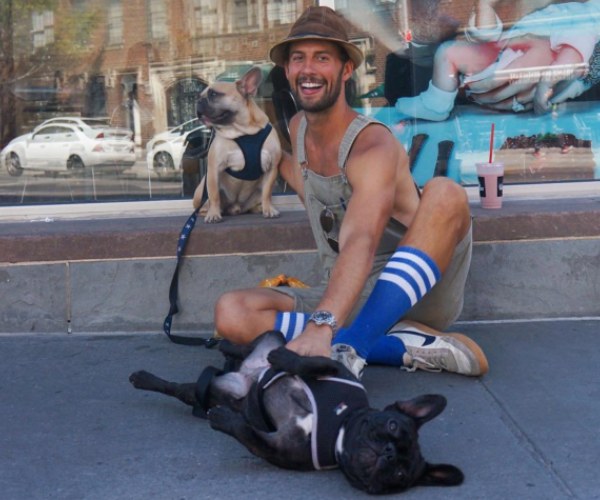 More on his shooting
Ryan added,
"I was lonely. I felt abandoned and unsupported. Also, I had long bouts of depression and doubt and self-pity. But those backroads that took me to desert campsites and Walmart parking lots and rest stops and friends and family to New York and back began to help me see why I had chosen to leave the security of the Hollywood Hills where I fought for my life and mobility."
Likewise, Fischer started his trip soon after leaving a Los Angeles hospital. He had to undergo surgery after getting shot in the chest by armed dog-nappers as he tried to protect Lady Gaga's French bulldogs. In his fundraiser, we can see a video of him in the hospital bed, as well as images of his bullet wounds and a soundtrack of someone, shouting about being 'angrier than ever.'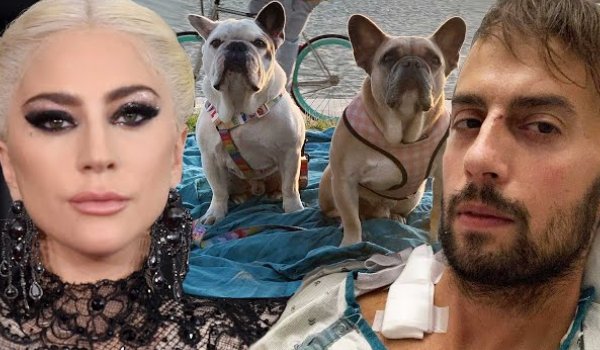 Also read Lady Gaga was raped by a producer and became pregnant at 19 years of age! #WeLoveYouGaga
What does Lady Gaga have to say about the incident of Ryan Fischer?
Lady Gaga announced the reward of $500,000 reward for the return of the then-still-missing French bulldog, Koji, and Gustav. She revealed that her dog walker Ryan would be a hero forever. She said,
"I continue to love you Ryan Fischer, you risked your life to fight for our family," 
Also, her puppies were handed back by women who asked for the reward claiming she found them tied to a pole. But she was charged after being connected to the suspected dognappers, a trio of alleged gang members who were supposedly unaware their valuable targets had such a famous owner.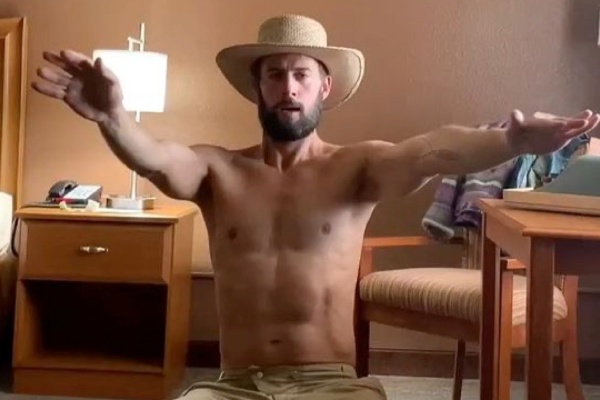 Also read Joe Germanotta, Lady Gaga's father refuses to pay rent on his Art Bird – Whiskey Bar in Grand Central Terminal!
Short bio on Lady Gaga
Lady Gaga is an American singer, actress, and songwriter. She released her debut album titled The Fame and her second album Born This Way was released in 2011. Likewise, she is one of the best-selling music artists in history with 27 million albums sold. Read more bio…