Ryan Lochte and fiancee Kayla Rae Reid: Expecting their First baby-A Boy! Kayla Praying for No Stretch Marks From Bump and 12 times Olympic Winner take on being Dad!!
New Happy Couple! Ryan Lochte and his fiancee  Kayla Rae Reid is Pregnant- Praying for no Stretch Marks!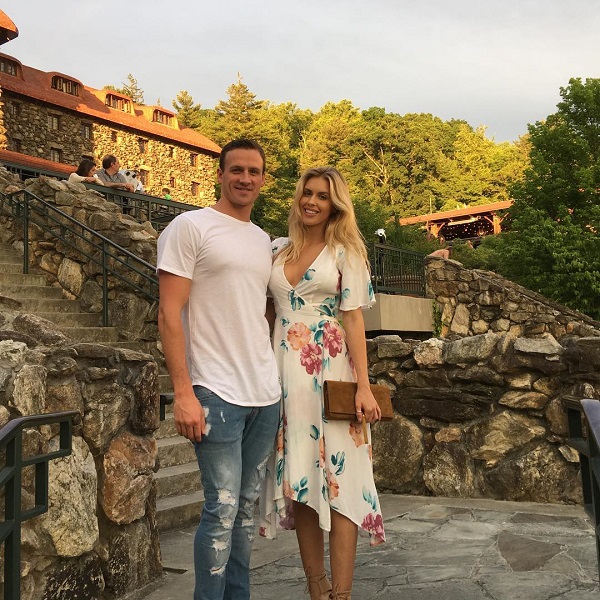 Kayla Rae effort for No Stretch marks
Ryan Lochte's Fiancee Kayla has been happily uploading her picture with a pregnant belly and also doing lots of things to prevent from having any stretch marks on the body. The Olympic swimmer's gorgeous gal, 25, showed fans on Wednesday, April 19, on her Snapchat just how she is trying to pull that off.
With her baby boy expected in June, the 25-year-old model showed her fans one of her daily rituals Wednesday as she applied Burt's Bees Mama Bee Belly Butter to her bare belly on Snapchat.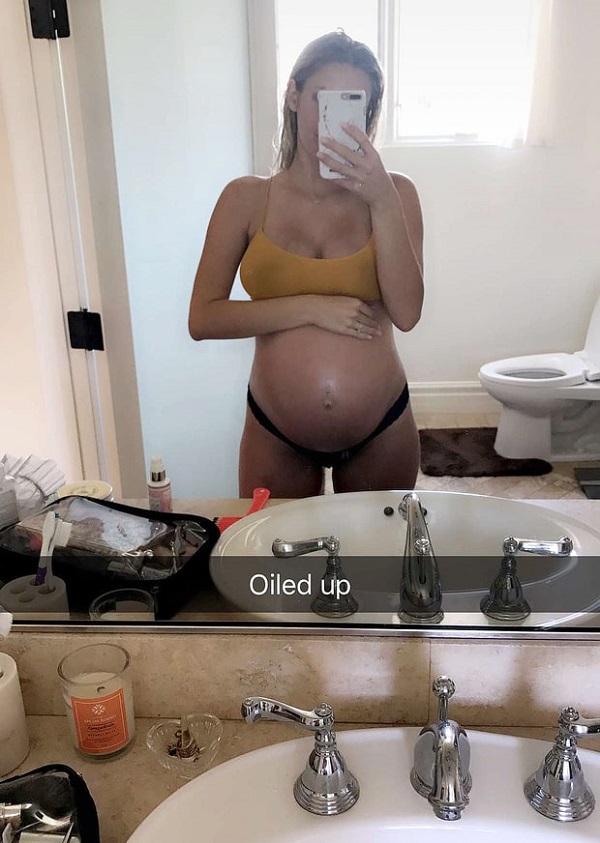 "I literally apply so much of this stuff and then I let it soak in my skin,"
Reid said in the video, lathering her bare bump with Burt's Bees Mama Bee Belly Butter while standing in a bathroom in her skivvies.
The text over the video read,
"Praying for no stretch marks"
and it was complete with a prayer emoji.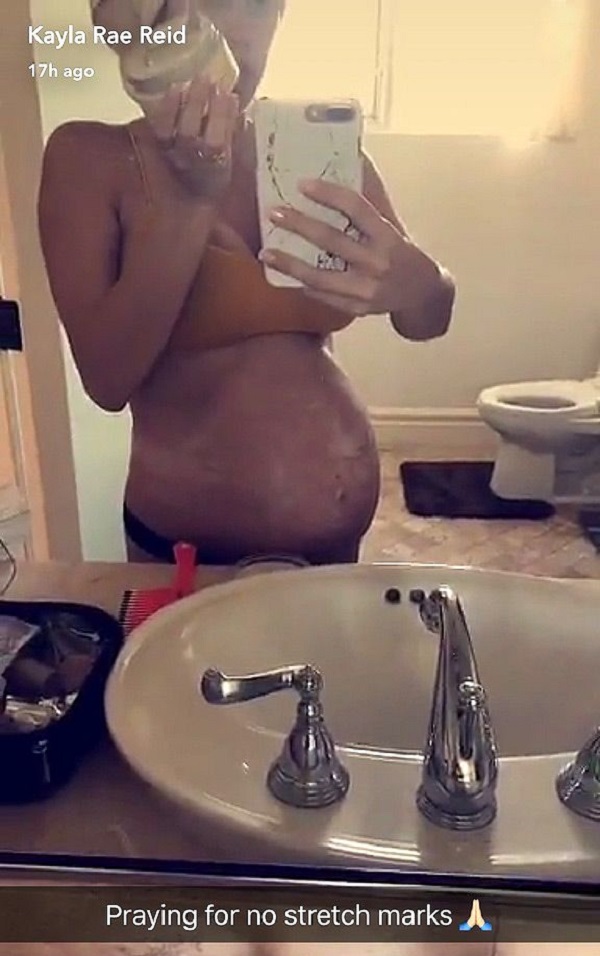 Announcement of Baby
In December 2016, Lochte, 32, and Reid announced they are expecting their bundle of joy in an Instagram shot taken underwater- with the swimmer kissing her belly.
"My Christmas gift came early this year, can't wait for next year!"
Lochte captioned the photo.
"Best news I've ever received #CLOUD9 #excited #family #love #2017." 
Reid, a Playboy model, also revealed the big news on her Instagram with a similar photo.
"Just when you think you think you have it all figured out, life always surprises you with blessings when least expect it, So excited to share this news with all of you! #weareprego #omg #2017."
This comes naturally from the couple who had also posted about their romance on the social media.
"I'm so in love with you/And I hope you know/Darling your love is more than worth its weight in gold./We've come so far my dear/Look how we've grown/And I wanna stay with you until we're grey and old,"
she wrote
"I can't wait to see you live out your biggest dream of becoming a father, From the moment we met I knew I wanted to spend THE REST of my life with you. Your soul is pure to its core and you have a heart of GOLD. I feel so fortunate to share a life with you."
Ryan added.
Ryan on Becoming Dad
The handsome athlete, 32, shared his thoughts on diaper duty.
"You know, the funny thing is I'm excited because I have a lot of nieces and nephews. I've wanted for six years now to become a dad, So I'm like, 'Yeah, I'll change the diapers.' I'm excited to do that."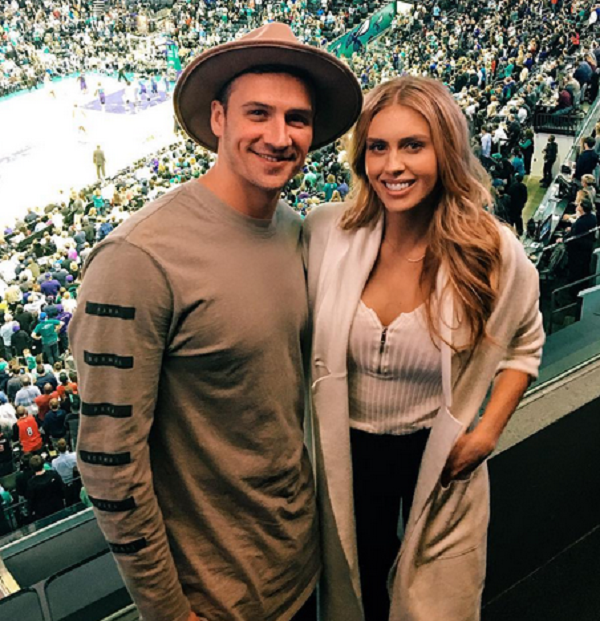 Becoming a father is, in fact, a dream come true for the 12-time Olympic gold medalist and he takes it seriously. He said to PEOPLE:
"I can't wait to be a dad, I want to be the dad who is there every step of the way, teaching our baby everything I've learned during my career and life."
Apart from becoming a dad in June and then marrying Reid in the fall, Lochte is house hunting in Los Angeles – where he plans to pursue acting while training for the 2020 Tokyo Olympics.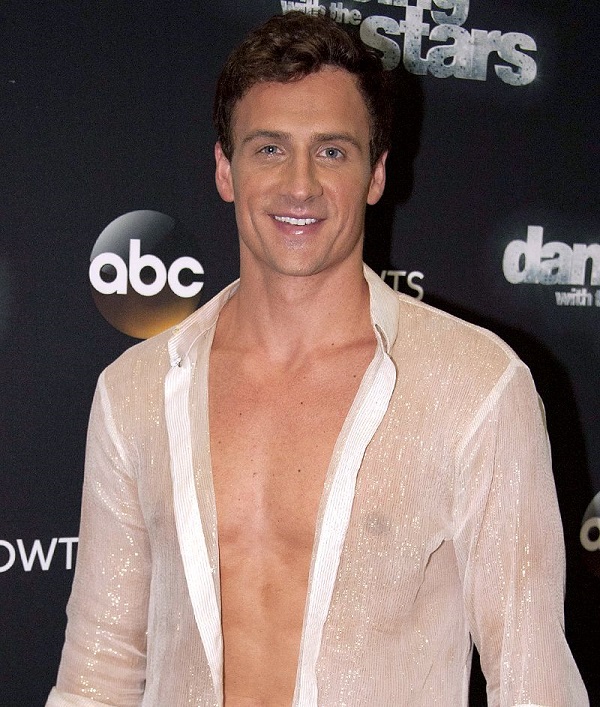 "I think everyone deserves a clean start and that's what I love about this,"
Ryan said and Reid agrees.
"It's a fresh start for everything and it's a new chapter in our book,We're very excited for what the future holds."
Short Bio on Ryan Lochte:
Ryan Steven Lochte is an American competitive swimmer, a 12-time Olympic medalist (six gold, three silver, three bronze), which ranks him second in swimming behind Michael Phelps. His seven individual Olympic medals rank near the top in men's swimming. As part of the American teams, he holds the world record in the 4×200-meter freestyle (long course) and 4×100-meter freestyle (mixed) relay. Individually, he currently holds the world record in the 200-meter individual medley (long and short course) and a 400-meter individual medley (short course). More bio…