Ryan Seacrest and Shayna Taylor split! Know about the personal and professional life of Shayna!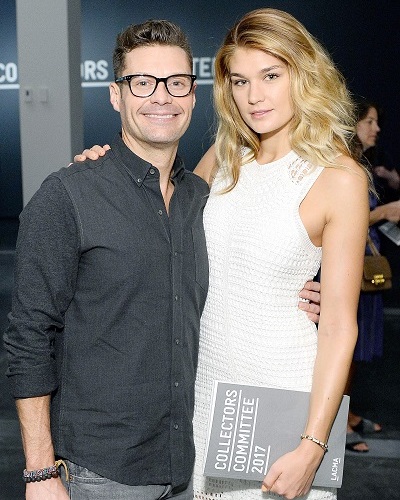 Last week, the famous American radio and TV host Ryan Seacrest was in the company of a mystery woman. They were holding hands. Looking at these pictures, people and his fans speculated that Ryan has split from his on-off girlfriend Shayna Taylor. Ryan's rep confirmed to media outlets that the two indeed have separated and gone their separate ways. Let us know more about the life of Shayna Taylor-her early life, childhood, career as a model, and relationships!
Shayna Taylor and her relationship with Ryan Seacrest
The romantic pair, Shayna Taylor and TV host Ryan Seacrest have been in a relationship now for the past seven years. But the relationship was of an on-off type. They had split at least three times in the past. Ryan, 45 had joked that they are celebrating their third anniversary since they had got together again the third time.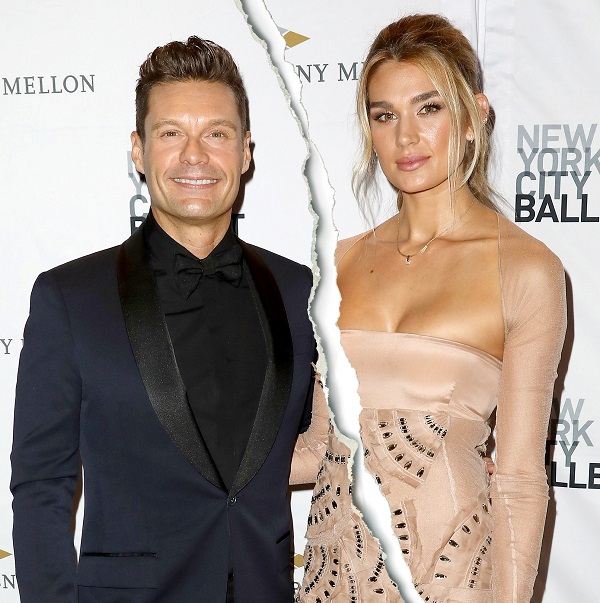 But now again, the couple has split. Ryan's rep said:
"Ryan and Shayna decided to end their romantic relationship amicably some time ago,"
The rep continued:
"They remain good friends, each other's biggest supporters and will always cherish their time together as a couple."
About Shayna's career
The now ex-girlfriend of Ryan, Shayna Taylor is a model. She is also a wellness influencer and a chef. They used to often come on Ryan's show Live with Kelly and Ryan to share some delicious-looking recipes with the viewers of the show.
Shayna used to often post some photos of Shayna on his Instagram. He had recently shared a cute throwback photo of them both on a beach. They were celebrating her 28th birthday. He captioned this snap:
"Happy birthday to a chef, a legend, and an angel @shaynateresetaylor! Here's a throwback from before our new normal."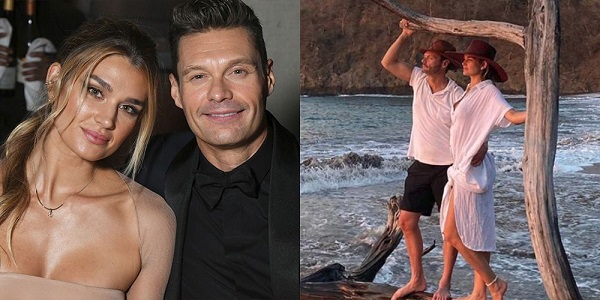 She has attended a culinary school and has her own online brand called Shayna's kitchen. After she moved to New York to be with Ryan, she also got her holistic nutrition certification. She had said:
"I want Shayna's Kitchen to be the Martha Stewart of wellness, so I want to cover all the realms of everyday lifestyle and home goods but do it in the best, most authentic, organic way and not make it so expensive so it's accessible to people … "
Shayna's life before fame
The gorgeous model was born on 24 March 1992 in New Mexico in the USA. Her parents are entrepreneurs. She has auto-immune, skin, digestive system, and stomach problems and also suffers from scoliosis. This has motivated her to eat and stay healthy. She said:
"Not to say that I can't model, but I'm such an entrepreneur brain bolt. I've always had that drive to have my own business, and I don't do well having people boss me around."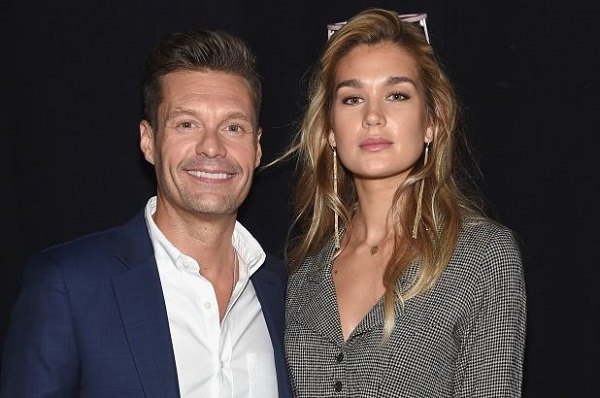 Ryan met Shayna at an LA restaurant and liked her the moment she walked in. Shayna had revealed:
"I guess he really wanted to talk to me and one of his friends he was sitting with happened to know someone in my group so they were texting to see if I came with anyone in the group, because he was trying to figure out if I was with a guy,"
Ryan walked over to her table. She was not aware that he is interested in her until her friend told her. And her reaction was:
"Whoa, that's so weird."
Ryan removed her hairband from her wrist and then it started.