Who is Sabrina Bryan's Husband Jordan Lundberg? Detail Relationship Timeline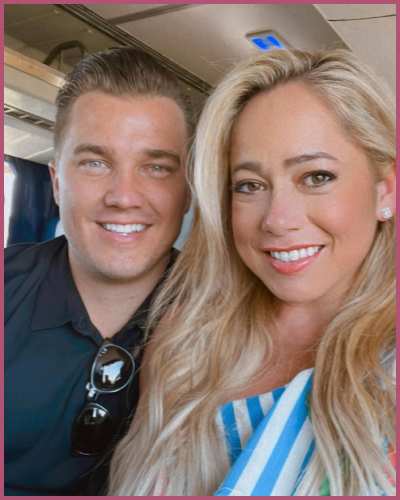 Cheetah girls star Sabrina Bryan and Jordan Lundberg are leading a blissful conjugal life for 4 years.
The salesman cum strategic accounts manager Lundberg is going to be the dad of 2 babied of Sabrina Bryan.
Every fact you must not miss of the relationship timeline of Sabrina and Jordan.
---
Who is Sabrina Bryan's Husband Jordan Lundberg?
Sabrina Bryan's Husband Jordan Lundberg is a strategic accounts manager and salesman. He got the spotlight after dating the Cheetah Girls fame Sabrina Bryan. The married couple was hitched over a Las Vegas ceremony on Saturday, October 6, 2018.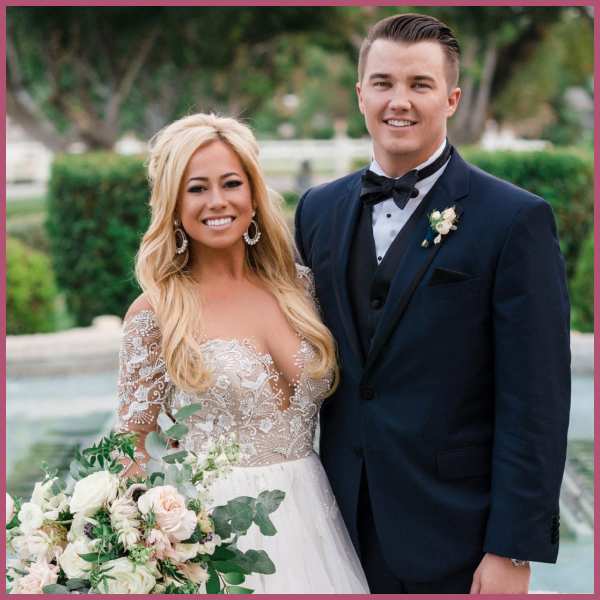 Bryan, 38, and the salesman exchanged vows at Wayne Newton's private residence with the bride featuring a designer dream gown by Hayley Paige.
Bryan and her Dancing with the Stars season 5 co-star from 2012 were close enough that the legendary singer lend his home as the wedding venue.
In addition, the couple celebrated their wedding nuptials with family and friends. Cheetah co-stars, including Kiely Williams, former DWTS contestants, and dance pros also were some of the attendees.
Also, Read Jay Allen and Kylie Morgan are finally married after a month of postponement
Bridal Shower and Bachelorette party of Sabrina Bryan
Sabrina Bryan celebrated her bridal shower on Aug. 19, 2018,  in Orange County, California after she had a bashing bachelorette party at Playa Grande Resort in Cabo San Lucas in July.
Upon being asked what she wants in a relationship, Sabrina in her shower told,
"What I am looking forward to in marriage is simply a deepening of our love for each other. Stepping into a new season of life with our marriage means starting our forever together with new beginnings."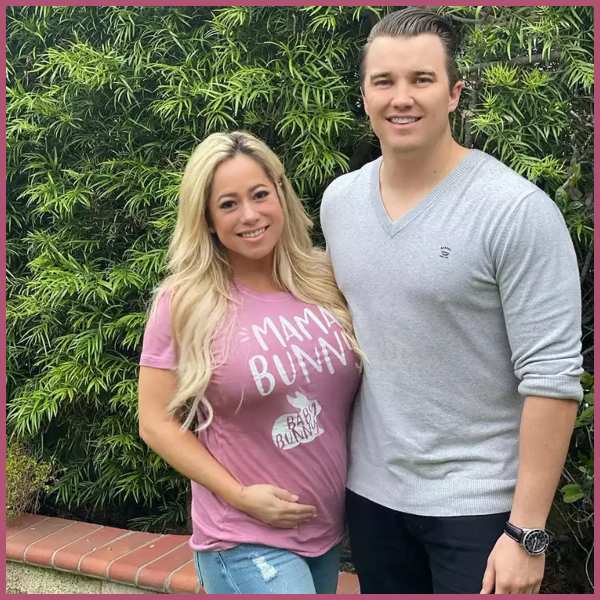 The Dancing With the Stars alum Bryan also continued about her compatibility with Jordan. Lastly, she added she would enjoy being a wife, adding,
"Regardless of what happens, I will always have Jordan by my side and that makes me feel like I can take on the world. We are also looking towards the future and someday starting a family of my own which I am thrilled about. But for now, I'll enjoy being a wife!"
Also, Read Who is Brenda Flint? Every Fact about Late Country Singer Jake Flint's Wife
Jordan Lundberg and Sabrina Bryan's Engagement
Sabrina Bryan and her beau Jordan Lundberg were engaged during their vacation in Ireland in August 2017.  They were quick to reveal their engagement ring alongside a snapshot of the happy couple with Sabrina writing,
"Today the love of my life and man of my dreams asked me to be his forever! Nothing could prepare me for this magical moment. From the love of our family back home and here in Ireland with us to the incredible @ashfordcastle as our back drop … this man has made me the happiest girl in the world!!!!"
Also, Read Convicted Elizabeth Holmes is pregnant with her second baby ahead of going to prison for 11 years
How many kids do Sabrina and her husband Jordan Lundberg have?
Sabrina Bryan and Jordan Lundberg are going to be parents to 2 kids as wife Sabrina announced her second pregnancy on November 29, 2022. The name, due date, and gender of the baby-to-be born is yet to be announced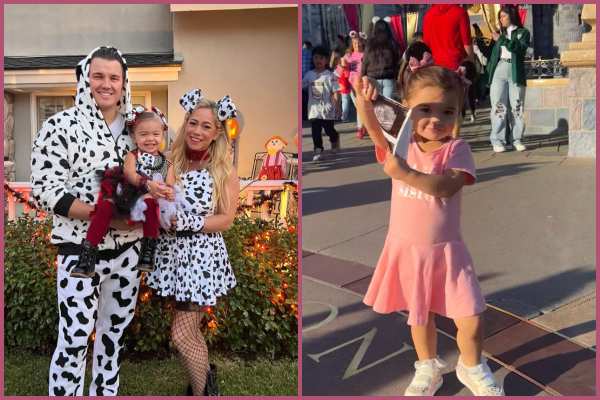 Bryan announced the pregnancy news with adorable photos of her 2-year-old daughter Comillia Monroe. She was excited to hold up an ultrasound photo of the new sibling while at Disneyland. Wearing a pink dress that reads big sister was more promising.
Her first daughter Comillia Monroe was born in Newport Beach, California, at 2:03 a.m., on 31st August 2022. She weighed 6 lbs., 13 oz., and 19¾ inches long upon arrival. That time mother Sabrina went into labor for 30 minutes.
Also, Read Paralympic Equestrian Natasha Baker MBE is Pregnant with her Baby no 1!
When did Sabrina Bryan and Jordan Lundberg start dating?
The exact date when Sabrina and Jordan got to head over heels over with each other is missing. But approximately, they were dating since 2011 and the couple confirmed their six years of togetherness during their April 2017 proposal.
It took time for Sabrina Bryan to get ready to marry strategic accounts manager Lundberg, 27. They had a very low profile relationship back then so, no data of their first meeting, first kiss, and PDA are retrieved.
The duo together have walked many red carpets together, including Oscars 2019, and MTV Movie Awards Red Carpet Arrivals. Meanwhile, their first red carpet debut information is missing.
Also, Read Here's TikTok stars Noah Beck and Dixie D'Amelio's relationship timeline