Sabrina Ionescu and her supportive father's story that is trending on Twitter!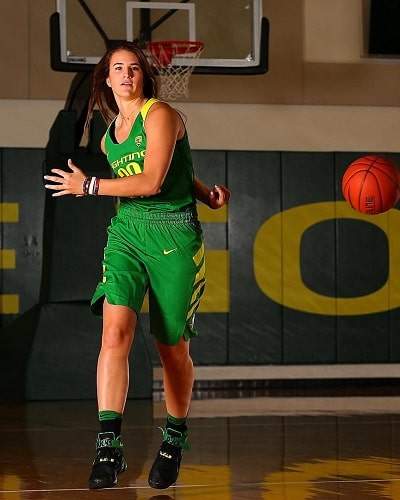 Sabrina Ionescu is picked No.1 in WNBA by New York Liberty
Her father had revealed to Luka Dukich about her daughter years back
She has signed an endorsement with Nike
---
Father of Sabrina Ionescu always had faith in her! Her father already knew she would be a successful basketball player. Luka Dukich got a chance to witness the amazing story come true in real life. The director of content for both the Chicago Bulls and the Chicago White Sox revealed about the Uber ride he had years back.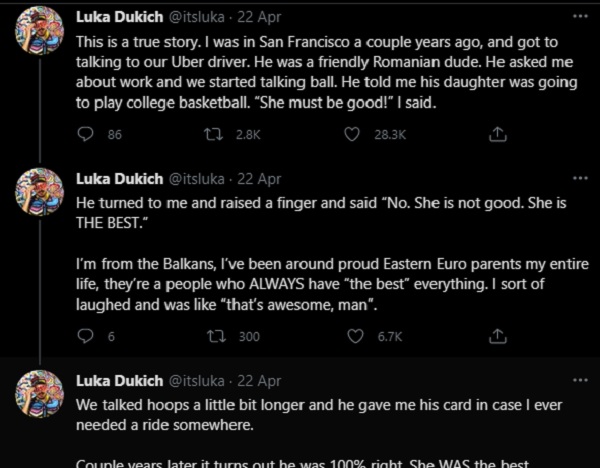 He tweeted,
"This is a true story. I was in San Francisco a couple years ago, and got to talking to our Uber driver. He was a friendly Romanian dude. He asked me about work and we started talking ball. Likewise, he told me his daughter was going to play college basketball. "She must be good!" I said."
After that, the Uber driver turned at him and said that his daughter was the best. He said that he was from the Balkans. Her father had given Luka his card and now all those things the Uber driver said have come true. On 17th April 2020, the New York Liberty selected her with the 1st overall pick in the 2020 WNBA Draft.
2021 season
Sabrina is set to play when New York opens the 2021 season on 14th May 2021 against the Indiana Fever. Talking about playing in the first season, she said,
"I don't think there's really a ceiling for what we can accomplish. I know talking to them, they're very excited and I think it says a lot about who they are as people and competitors because we did finish last. If you want to take two players that came from a championship team to come to the last-place team in the league,"
Did Sabrina Ionescu sign the Nike endorsement?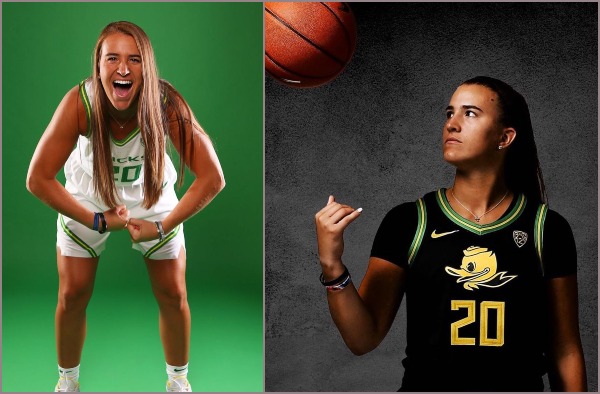 Nike had an eye on Sabrina Ionescu when she became the No. 1 pick in the 2020 WNBA draft by the New York Liberty. She signed a multi-year marketing deal with Nike. In April 2020, she was deciding between Nike, Under Armour, and Puma. Being a Nike athlete for almost 10 years of her basketball career helped her in making the decision.
Being a good friend of Steph Curry, he tried getting her into the Under Armour family. She is the first WNBA player to have a signature shoe.
Also read Shona Robison condemns celebrity endorsements of weight loss products and backs a petition for regulations on this matter!
What is the age of Sabrina Ionescu?
Sabrina Ionescu is 23 years old born on 6th December 1997 in Walnut Creek, California. She is the daughter of Romanian-American parents. Her father Dan Ionescu fled from Communist Romania around the 1989 Revolution. He was seeking political asylum in the USA. Her mother is Liliana Blaj and she has a twin brother Edward ("Eddy"). Likewise, she attended Miramonte High School in Orinda, California.