Sadie Robertson And Husband Christian Huff Welcomed Their First Baby; "Miracle"- She Says!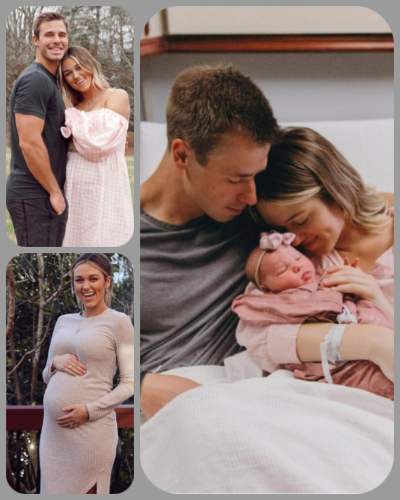 Sadie Robertson and Christian Huff welcomed their first baby. 
"We saw a million little miracles yesterday"- Sadie
She struggled with COVID-19 while she was pregnant with her baby. 
---
The Duck Dynasty star Roberston welcomed the first baby with her husband, Christian Huff. The couple revealed Sadie gave birth to a baby girl, Honey James Huff on Tuesday. Sadie struggled with health as she got infected with COVID-19 while she was pregnant. Robertson and Huff shared the good news with their followers on Wednesday through their Instagram.
Sadie and Christian welcome a baby girl!
On Tuesday, May 11, the Duck Dynasty star gave birth to a baby girl, Honey James Huff. She shares a series of pictures from the hospital while holding their baby girl. With the adorable pictures of the couple and their new-born, she wrote: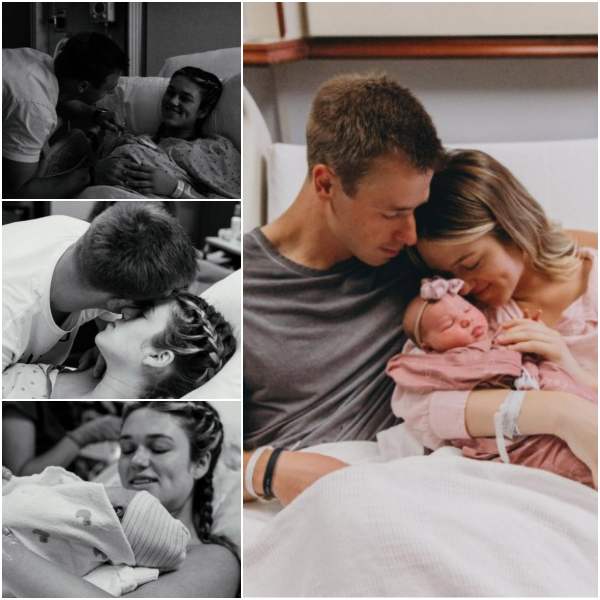 "we saw a million little miracles yesterday – the best one being this girl right here… Honey. the pure goodness of God. story to come, but I'm way too occupied right now by cuteness. 5.11.21."
The couple announced their pregnancy last October through their social media. Robertson was very sick and also spent some time in hospital due to COVID-19 while she was pregnant. She later revealed to her followers about her and baby's good health. At the time, she also mentioned that was the scariest situation she had experienced in her life. Moreover, she also suggested her young followers wear masks and be very careful during the pandemic.
Pregnancy, baby shower, and name!
Sadie and Christian revealed the gender of their baby in November. They celebrated a baby shower with their friends and family a couple of months later in February. Their friend and family joined the couple to bless their baby and the new parents. Sadie shared her entire journey and her experience of her first pregnancy with her fans and followers. Later on, she also opened up about her baby's name and the meaning behind it. On her Instagram, revealing the name of her baby, she wrote the quote of Bible passage Proverbs‬ ‭16:24: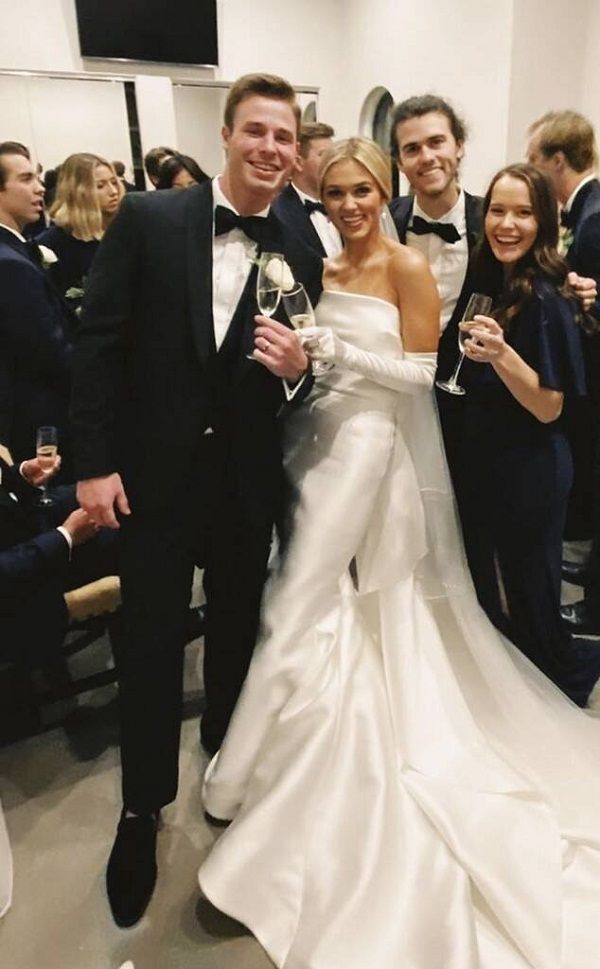 "Gracious words are like HONEY, sweetness to the soul and health to the body. I've always loved this verse. Its made me have a love for the idea of all that honey is. It's a sweet delicacy with a strong healing component."
Moreover, she also mentioned that when the couple started dating, they together went through the proverbs together. She wrote:
"I remember getting to chapter 16 and as I read verse 24 i said to him, 'You have words like honey. they are so sweet and are healing places in my heart I didn't even know needed to be healed. On our first date we went to do pottery together and on my cup i simply wrote 'honey' because i called him the boy with the honey words."
Sharing the memory of them dating, she further mentioned they are proudly naming their baby girl's name. She also said the name of her baby girl reminds her of her great-grandma who said everyone she loved honey.
More About Sadie Robertson
Sadie Robertson is an American actress and reality television star. In addition, she is an author. She is best known for appearing on the Arts & Entertainment Network show, Duck Dynasty. She is also famous as the runner-up of the 19th season of Dancing with the Stars. As an actress, she is famous for her role as Marlene in the 2016 American Christian drama film God's Not Dead 2. See more bio…