Heartbroken! Safiyya Vorajee and Ashley Cain's Daughter Azaylia has only 'few days to live!'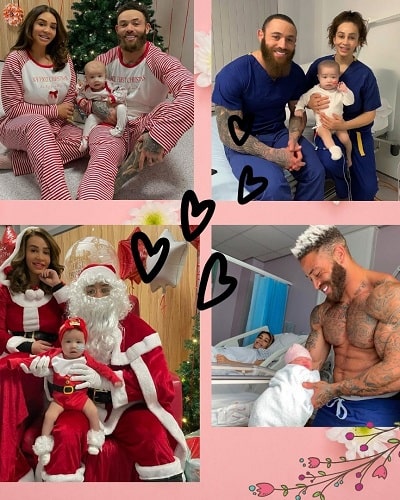 More power to Safiyya Vorajee and boyfriend Ashley Cain!
The couple has an 8-month-old daughter Azaylia Diamond who is battling leukemia. Azaylia was born on 10th August 2020 at 6:56. She was diagnosed with the disease when she was just 8 weeks old and has been through several chemotherapies. Azaylia has spent most of her time at the hospital fighting each day.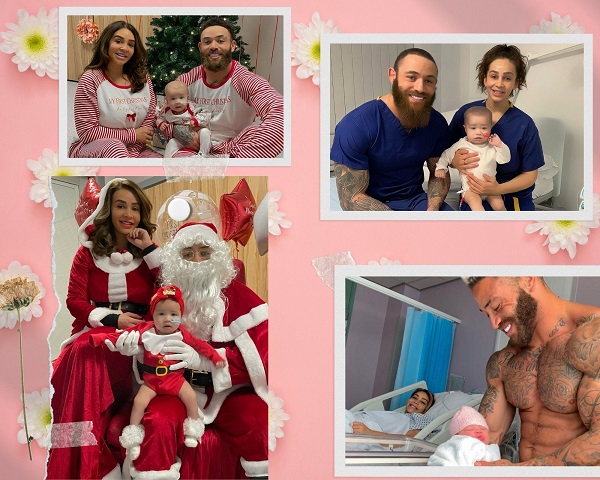 They revealed that their daughter has only days to live. On 10th April 2021, Safiyya shared a series of posts on her Instagram story showing they made castings of their daughter's feet. Azaylia's condition has worsened as doctors found tumors throughout her body and she has few days to live.
More on their daughter
Their child Azaylia is a strong girl as seen on Instagram making everyone's day better with her smiling face. On 9th April 2021, Ashley wished on her 8th month birthday and gave a tribute to her. He wrote,
"Today is her 8th month birthday! Happy 8 months baby! I honestly thought @therock was my hero until I spent the last 8 months with you. You taught me how to be strong when I needed strength, you taught me how to smile when I am feeling sad, you taught me how to cherish every single moment – as these moments are all we have."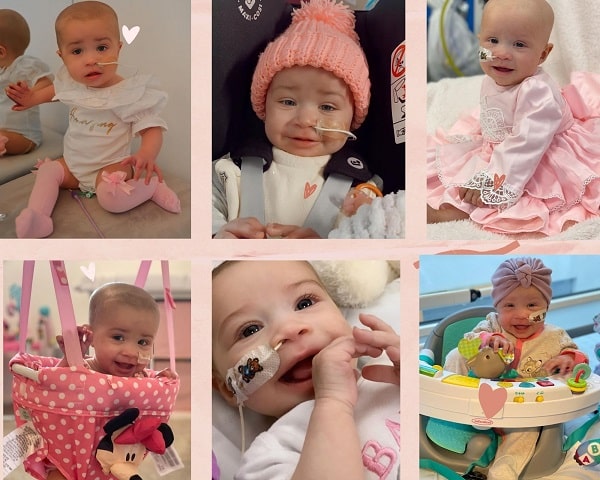 He revealed that his daughter is tenacious, fearless, courageous, positive, happy, and loving through times and made his 8 months the best time of his life. From her smiling face, she has won the heart of famous personalities like Dwayne Johnson and London Underground.
Consultants had told them almost two weeks ago that she had just 1-2 days to live but Azaylia's willpower has been keeping her alive despite the discomfort. Safiyya and Ashley are spending as much time as possible with their daughter.
Also read Keyshawn Johnson daughter Maia died at a young age!
Who is Safiyya Vorajee?
Safiyya Vorajee was born on 16th August 1987 and was raised in her hometown of Nuneaton, Warwickshire. She is an aesthetic practitioner, dermal filler, and a registered nurse. Safiyya had attended Etone Community School and after graduation went to the North Warwickshire. Later, she attended South Leicestershire College for her nursing degree.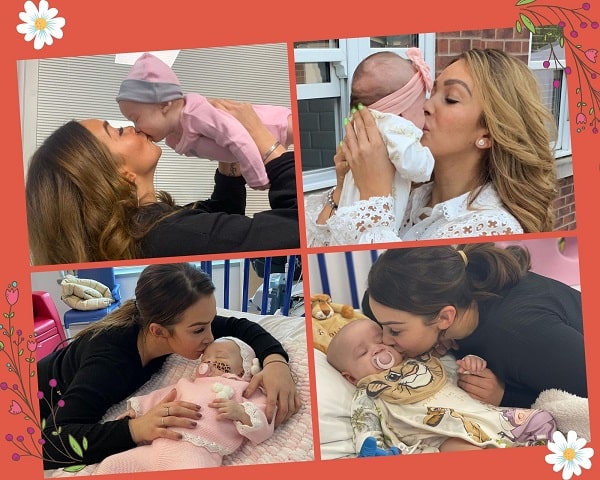 Likewise, she also worked as a hairdresser and colorist. Her hairdressing work has been featured on Instagram.
Also read Who Is Elliot Grainge? Know Everything About Sofia Richie's Rumored Boyfriend!
Short bio on Ashley Cain
Ashley Cain is a former British football player. He is most popular for his playing style as a winger and he last played for the Coventry Sphinx team.
In addition, he is also a TV personality and was seen in Ex on the Beach and The Challenge. Read more bio…