Sahar Tabar, the Instagram star is arrested by Iranian authorities for blasphemy!
The Instagram star, Sahar Tabbar gained public attention for her radical appearance and cosmetic surgery. She is known for her strange and unique characters. The internet celebrity creates characters with makeup, costumes, and photoshop as well. She has more than 70k followers on Instagram.
She was arrested by the Tehran Prosecutors' Office. Follow for more details about the arrest case of Sahar Tabar.
Arrest for indignity
Sahar Tabar posted a photo of spooky pictures on Instagram. The picture resembled the famous Hollywood celebrity, Angeline Jolie. This is the reason for officials taking Tabar into custody. Judicial authorities seized her charges of social and moral corruption and cultural crimes as well.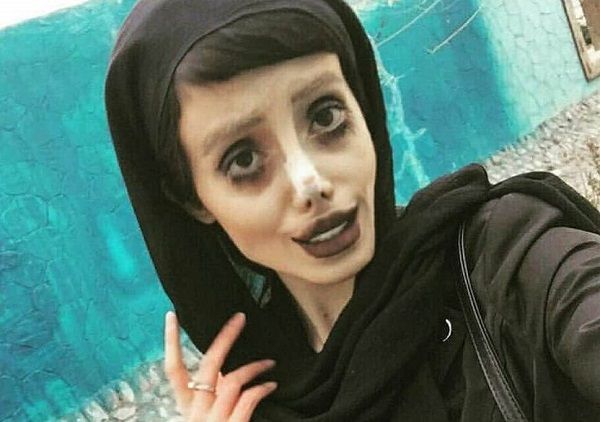 According to some sources, the 21-year old changed her face through cosmetic surgery. The face showed a spooky version of Angelina Jolie after the cosmetic surgery. She had sunken cheeks with a massively plumped up smile putting on a cartoonishly turned-up nose. The pictures went viral very rapidly after she posted the photo.
The consequences of the viral photo led her to charge for blasphemy, inciting violence and also gaining income through inappropriate means and encouraging youths to corruption.
Sahar Tabar on Instagram
As Instagram is the only social media platform that is allowed in Iran, Sahar Tabar is one of the top internet celebrities having maximum followers on Instagram. Therefore, all other platforms such as Facebook and Twitter are banned in
Initially, the well-known celebrity was a minor viral sensation in 2017. The Instragam leading lady published her first Instagram photo on the 14th of September, 2017. The photo was a selfie of her in costume makeup.
It has not been even one year that Tabar became famous on Instagram when she posted a series of images of her face altered through plastic surgery.
The Iranian girl had also shared a photo of "before and after"  on Instagram for showing her make-up skills. There was mixed kind of reactions of the followers. Some of them gave hate comments by calling her a scary ghost instead of Angelina Jolie. Some of them called her crazy. On the other hand, others were not easily fooled with a third person commenting that it is all just a makeup and digital altering.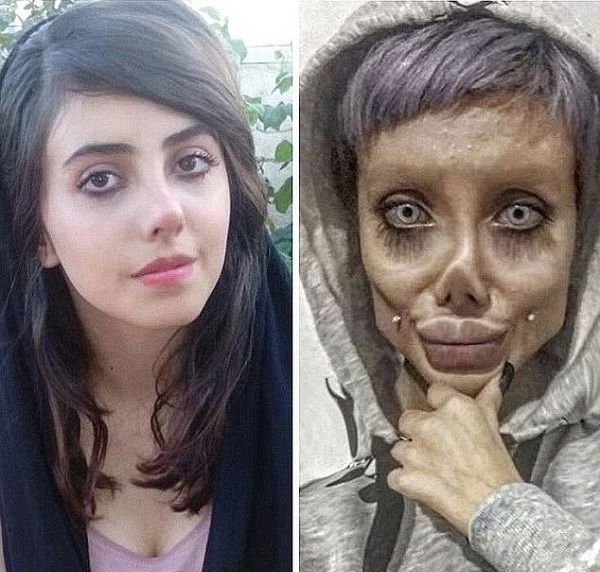 Nevertheless, many followers also specified her as an artist and supported her for having fun and playing around.
Over fifty cosmetic surgeries
There were also some rumors. The rumors occurred when she said that she has already undergone over fifty surgeries to be similar to Joli. Many of her followers were not convinced that the social media star has really taken surgery to such extreme lengths.
However, she later claimed that it was just a joke after fascinating and horrifying her growing audience on Instagram. Furthermore, most of her pictures in her posts had been heavily edited with prosthetics.
The acclaimed celebrity says that she is fond of making her face more fun while posting the photos. In addition, she considers it a way of self-expression and also a kind of art. She believes that her followers know that those are not her real face.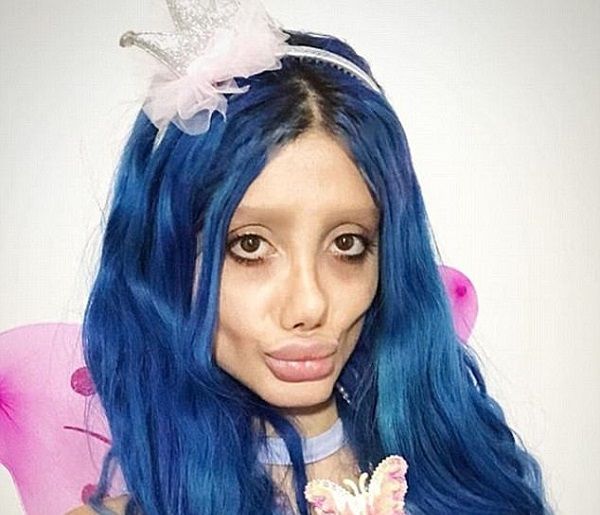 Moreover, she has also attached the pictures on Instagram. She wore a hijab over her hair in a post. She then added a white bandage on her nose which is commonly seen on Tehran's streets.
Additionally, the illustrious individual confessed that she only had a handful of procedures like enlarging her nose, lips, and liposuction.
A Short Bio on Sahar Tabar
The Instagram influencer, Sahar Tabar was born on the 1st of February, 1998. Her birthplace is in Iran. She is prominently known for her special effect talents with zombie inspired appearances.
Sahar Tabar was a normal looking girl before being viral.
References: (indiatoday, edition.cnn, BBC )