Sal Vulcano is Neither Married nor gay. But why did he admit that he's gay on the national television?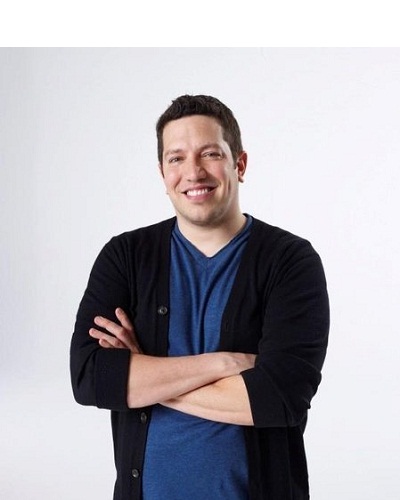 Sal Vulcano is a comedian, actor, and producer. He has a degree in finance.
He is a member of the four-man comedy troupe The Tenderloin and is also the cast member of the hidden camera show The Impractical Jokers, starring his childhood friends, Joe Gatto, James Murray, and Brian Quinn.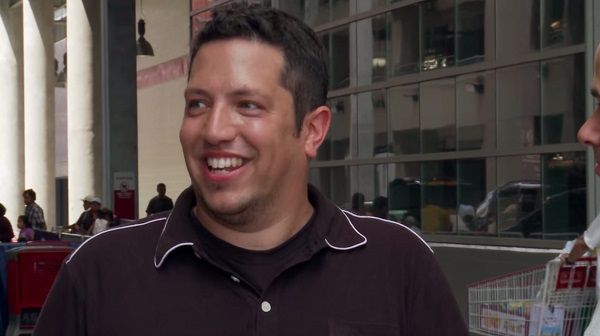 Is Sal being a secretive person?
Although Sal and the rest of the cast i.e., his friends are hilarious onscreen, they do not reveal much when it comes to their personal life.
On the show, we come to know a lot about Sal as a person. He has ailurophobia i.e., phobia of cats hence hates cats, acrophobia, phobia of heights, and germophobia i.e., he hates being surrounded by sick people or a dirty environment.
He laughs so hard that he literally falls off every time. Also, he is the one out of all the jokers who received the punishment for a maximum number of times.
Moreover, punishment to him is given in which he is phobic. As a result of a punishment, he has a tattoo of Jayden Smith on his thigh.
Talking about his worst punishments,
"A woman slapped him for telling her that her baby was ugly, and a shell-shocked war vet choked him for cutting in line."
But we do not know about his love life. The man has been humiliated many times in the show.
The most asked questions here are,
"is he still searching for a girlfriend?" and "has he already been married?"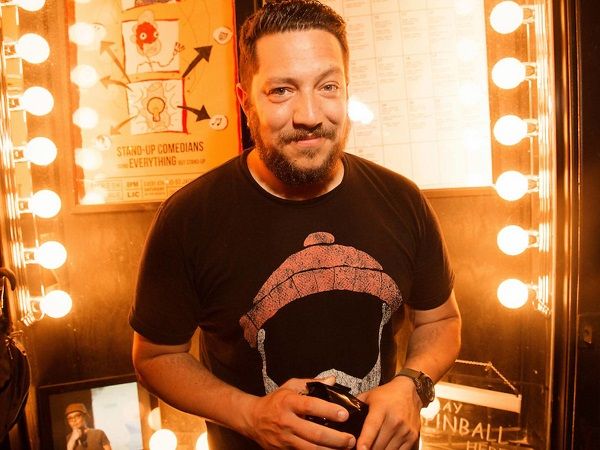 Already married or dating?
In an interview with the OC Weekly, Sal revealed his personal life and preferences. He shared that he hates continental breakfast, he is not a germaphobe i.e., he is obsessed with cleanliness, and his pet name is Ja'Crispy.
But he did not share anything about his love life, with whom he is in a romantic relationship, or his past affairs.
Though he is not married, he officiated one of his joker friends, Joe's wedding.
Is Sal Vulcano Gay or is it just a rumor?
Sal has come out as gay on national television once. He admitted that he is gay in front of his best friends and studio audiences. After he admitted being gay, his friend Murray was inspired and confident, who came out as well.
But later, Sal shared the truth saying he only did it to help his pal, Murray. How do they understand each other so much?
The friendship which he shares and the way he maintains his relationship with close ones are beautiful. Whoever will be his wife will be a very lucky girl.
Rumors were that Sal went for a date night on the show, Impractical Jockers in 2019.
Also read 'Impractical Jokers' James Murray And His Career Path!! Get To More About The Life Of James Murray Here
His professional life, net worth
Impractical Jokers have helped Sal to build up a solid career in comedy worldwide, as it did for the rest of the jokers. From performing in different comedy clubs in the States to touring different countries, Sal has been one of the favorite jokers among the four.
He has a huge net worth estimated at around $7 million. Along with the TV show, Sal has podcasts, one with the rest of the cast members and another with Brian. The name of his podcast is 'What say you.'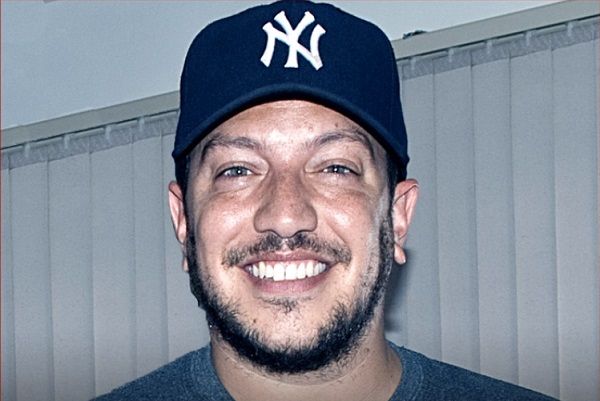 He has been in the showbiz since 1999 along with his standup troupe "The Tenderloin", but his big break came when he participated in the NBC comedy show "It's Your Show" hosted by Carson Daily. He won the competition with a grand prize of $100k.
And now that all his secrets are out, his female fans can relax. If you can't get enough of Sal and his humorous buddies, their show, Impractical Jokers has been renewed for the sixth season.
And for those who want to see him live, he has been touring different cities doing his standup shows.
Sal Vulcano parents
Sal Vulcano gained fame as part of the television show Impractical Jokers and being part of the New York comedy troupe The Tenderloins.
His father's name is Sal Vulcano Sr. and his mother's name is Dianne Fernandez-Vulcano. However, his parents are not together and divorced when he was a child. He has three siblings, all sisters: Kelly Ann, Diana, and Jenna.
Also read Comedian-actor Lenny Henry details his childhood physical abuse and obnoxious racist abuse in his autobiography!
Short Bio on Sal Vulcano 
Sal Vulcano is an actor, producer, and comedian who is best known for being part of the television show Impractical Jokers and being part of the New York comedy troupe The Tenderloins. 
His contact number is 718-260-6619 and his taste in music is disco according to his Twitter bio. See more…