Salah Khashoggi, slain Saudi Arabian journalist Jamal Khashoggi's son forgives killers of his father!!!
It is a surprise that Salah Khashoggi, the son of slain Saudi Arabian journalist Jamal Khashoggi has disclosed that he has pardoned the murderers of his father! He tweeted his forgiveness to them. The case has caused a lot of criticisms right from the start and now this overtly generous act of his son only adds to that chaos.
Salah Khashoggi and his pardon of Jamal's killers
Journalist Jamal Khashoggi died when he had gone to the Saudi Arabian embassy in Istanbul, Turkey. The Saudi Arabian authorities and government handled the case rather secretly raising suspicions around it. And now comes the surprise statement from the son of the slain journalist. He said that he has pardoned the murderers of his father.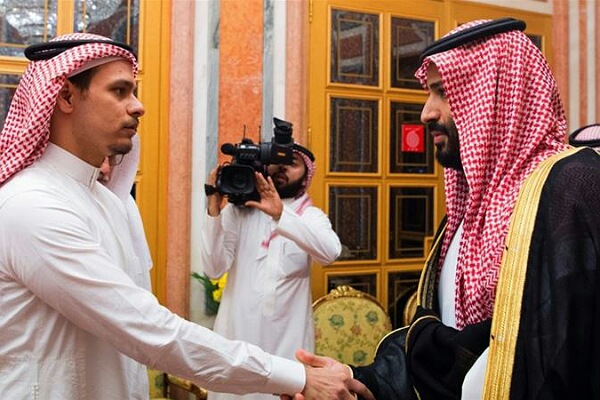 Salah posted a message on his Twitter handle today 22 May 2020. He wrote in the Arabic language:
"In this blessed night of the blessed month (of Ramadan) we remember God's saying: If a person forgives and makes reconciliation, his reward is due from Allah."
Furthermore, the post continued:
"Therefore, we the sons of the Martyr Jamal Khashoggi announce that we pardon those who killed our father, seeking reward God almighty" 
In Saudi Arabia and other Gulf Nations, if the immediate family of the killed person pardons the killers, the killer can be set free.
The World reacts to Salah's pardon of his father's killers
But the World is not happy about learning about this forgiveness from Salah. Because they feel that the current case is no more a family matter but has grown to be a political issue. Therefore,  family pardons cannot be considered in this case. Hatice Cengiz, Jamal's fiancee said:
"nobody has the right to pardon the killers"
Jamal Khashoggi has become an international symbol bigger than any of us, admired and loved. His ambush and heinous murder does not have a statue of limitations and no one has the right to pardon his killers.
I and others will not stop until we get #JusticeForJamal (1/2) pic.twitter.com/hX0kFRPNvr

— Hatice Cengiz / خديجة (@mercan_resifi) May 22, 2020
Additionally, the head of the UK-based Saudi rights group ALQST, Yahya Assiri also did not welcome this gesture of Salah. He wrote:
"The murder of Jamal Khashoggi is not a family case, it is not a mistake in a normal context!"
He warned:
"The authorities killed him because of his political work. His case is political, so keep silent!"
Yahya also made a statement that dozens of other activists and politicians of the conservative Islamic nations signed. This statement read:
"We reject the use of Saudi authorities of some of Khashoggi's family members to whitewash the country's judiciary and dwarfing Khashoggi's case,"

"Secondly, and more importantly, the fact is that the issue does not concern Jamal Khashoggi's family only, but rather is an issue of public opinion as Khashoggi was a political writer who criticized the political system and was killed for that."
 About Jamal's death
The death of Jamal was a conspiracy. He had gone to the Saudi Arabian embassy in Istanbul to get some documents for his upcoming wedding in 2018. He was killed there, his body was dismembered, and removed from the building. His remains could never be found after that. Western governments and the CIA knew that MBS had ordered the killing. But he denied it. But in September 2019, MBS did mention that the murder took place under his watch.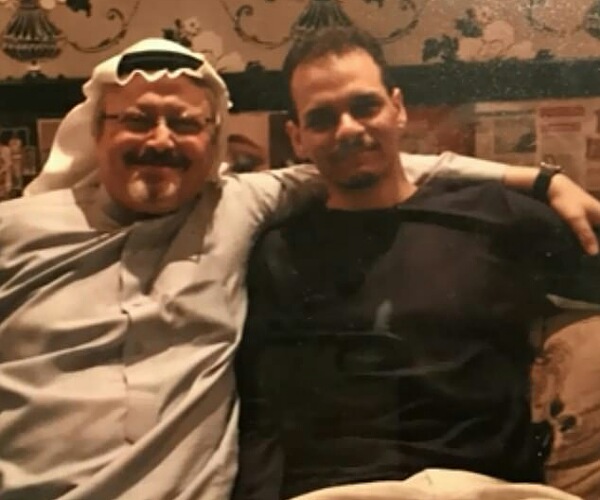 The government made a show of a secret trial and sentenced five people to death and three to imprisonment in December 2019. UN and Human Rights Group condemned the trial and stated that Saudi Arabia was making a mockery of the judicial system. But Salah said:
"It has been fair to us and that justice has been achieved."
Also, read Martha Hart, the widow of late Owen Hart criticizes WWE for their negligence and hand in the tragic death of her husband!