Salma Hayek inks a huge Sunflower tattoo on her chest, tropical vacation bikini photos!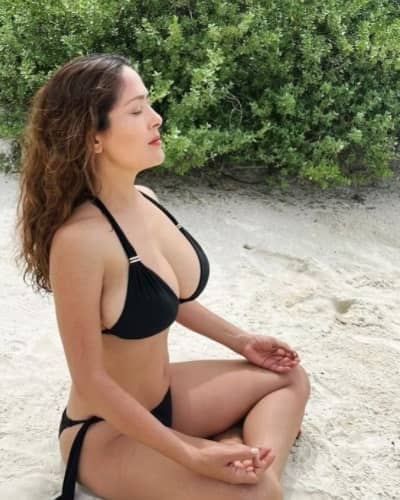 Salma Hayek has a huge Sunflower tattoo on her chest.
In the Instagram picture she showcased her two huge tattoos. She captioned it,
"in the middle of a #makeup #hair and #tattoo test for "Bliss". Coming out tomorrow on @amazonprimevideo world wide"
However, later she revealed that the tattoo is a fake one. Also, there is a purpose for inking such a huge design on her chest area.
The tattoo is for her new film titled, Bliss and she is doing her best to raise awareness. Her film required her to have the tattoo where she plays the role of Isabel who discovers that reality is actually a simulation.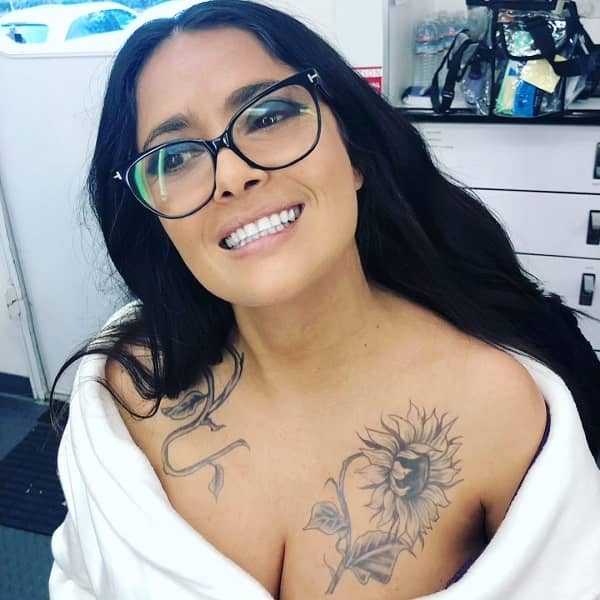 Also read Salma Hayek brings her daughter Valentina, 11 along with her to the Milan Fashion Week
Salma Hayek's jaw-dropping bikini body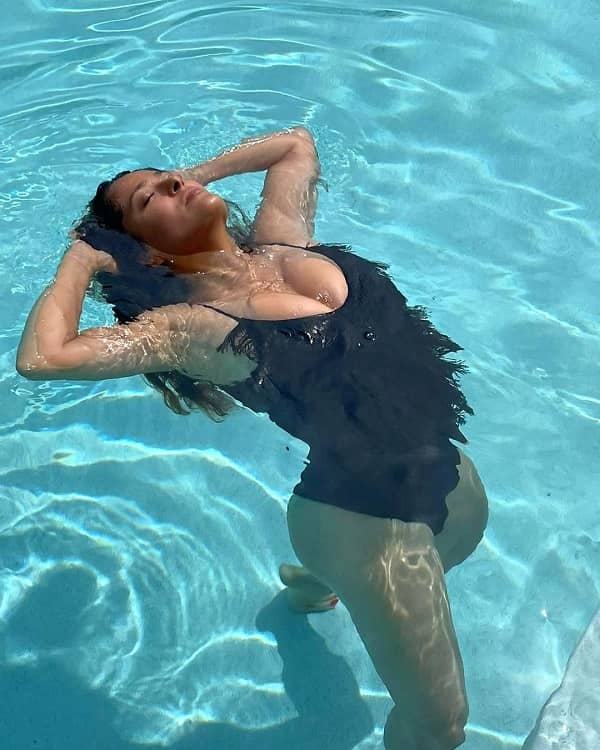 Salma Hayek has been enjoying her 'Sunday' in the swimming pool donning a bikini. She revealed that she has no intentions to stop posting those pictures anytime soon. She revealed the reason behind her figure,
"I had to lose a lot of weight and exercise to get into the bikini towards the end of last year. I'm glad I took a lot of pictures, I have no shame on it because it was the first week of the vacation."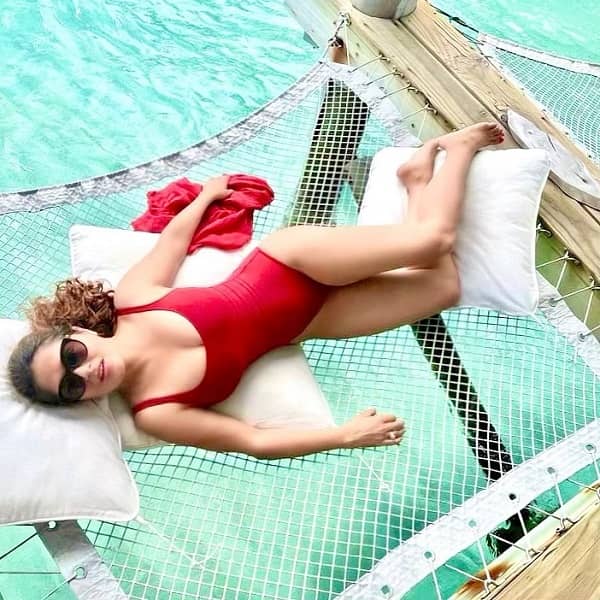 Salma had a tropical vacation where she rocked her stunning bikini looks. She has multiple saved pictures from her little tropical getaway. She said,
"I'm spreading the love out like every two weeks. I'm going to put up another one. I'm almost running out of them but I don't know if you have that feeling, like, 2021! People are sick of it but I'm going to let them take a break. They're going to think I'm wearing a bikini every day. No, they're all from the same location."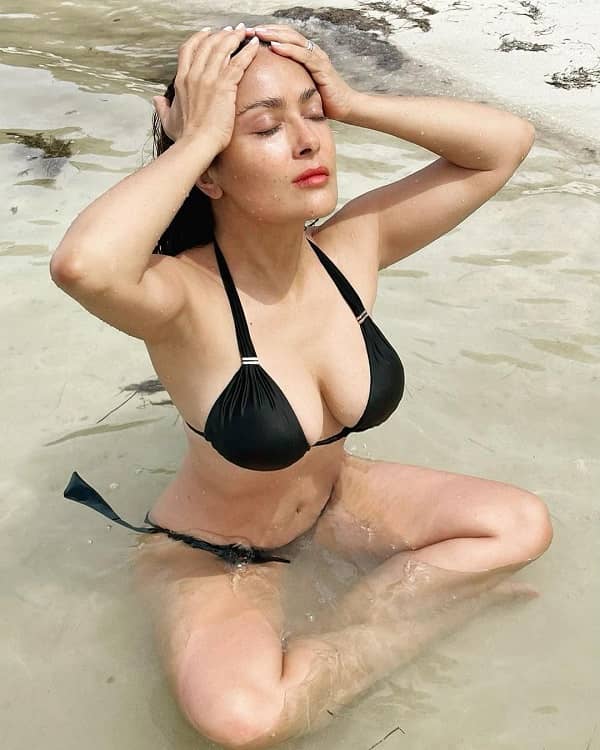 Hayek seems to be working on her body and does not fear to gain a little pound as she claimed that she has started eating like she used to before. Hopefully, we would get more exclusive pictures of the Mexican beauty anytime soon.
Also read Love Island's Kaz, Ellie, and Georgia raise the temperature with their Hot Bod on the Beach! Their Sizzling Bikini Photos
Short bio on Salma Hayek
Salma is a Mexican -American film actress and producer. Likely, she starred in the film El Callejón de Los Milagros (Miracle Alley) for which she was nominated for an Ariel Award. Read more bio…