Sam Asghari Ditches Wedding Ring Amid Rumors of Trouble in His Marriage with Britney Spears!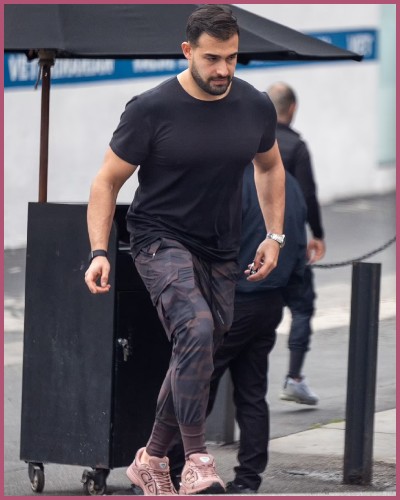 Sam Asghari stepped out without wearing his wedding band which sparked concerns over his marriage to Britney Spears.
The actor's index finger looked bare as he ran errands in Los Angeles.
Spears is currently vacationing with her friend Cade Hudson.
---
Sam Asghari sparks marriage problems rumors with Britney Spears
Sam Asghari is making fans speculate that his marriage to Britney Spears could be in danger.
The stunt actor appeared without his wedding ring as he stepped out solo on Thursday in Los Angeles.
Meanwhile, Britney, 41, is currently enjoying a vacation with her close friend and manager Cade Hudson. The Grammy winner has been posting numerous sun-soaked fun clips from her vacation on Instagram.
The couple's 10-month-old marriage has been a topic of discussion after the Criminal hitmaker's post remembering the good times before her third marriage raise many eyebrows.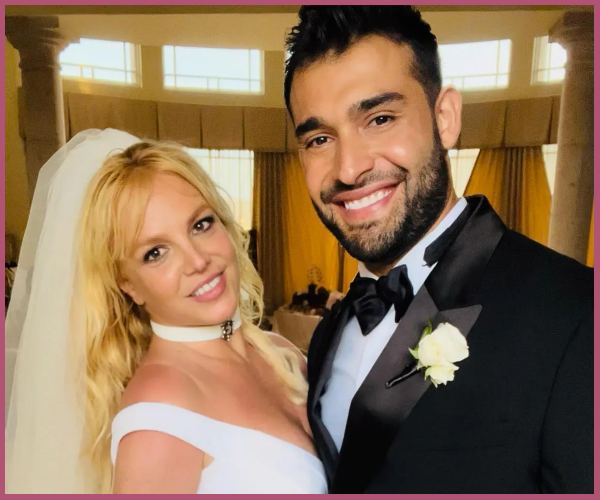 In the video, the couple can be seen taking a trip to Mexico before their wedding. The singer captioned it,
'Throwback to Mexico… before I got married … so happy and silly here!!!'
Fans were not happy with Britney's caption and wanted to know what she meant by that.
One fan commented,
"So she's not happy now?"
Another commented,
"She's obvs not happy now, but that also makes me say… the marriage still seems shammy,"
While Asghari was spotted in Los Angeles, the pop star looked tanned and happy as she showed off her beach body and posed for selfies with her friend.
Then came Britney without her wedding ring as she boarded a private jet to Los Angeles after her mini vacation.
Also, Read Britney Spears Pays a Tribute to her Estranged Sister Jamie Lynn Spears on Her Own Birthday!
After Sam, Britney also ditched her wedding ring
Britney and Sam tied the knot in June 2022  in a lavish fairy-tale ceremony at her Thousand Oaks, California residence. Many big stars like Madonna, Selena Gomez, and Donatella Versace were in attendance.
The One More Time singer's marriage to the Iranian model came 15 years after she ended her second marriage to former backup dancer Kevin Federline. Their marriage ended in 2007.
She shares sons Jayden, 16, and Sean Preston, 17, with him.
Britney now shares an estranged relationship with both of her teenage sons.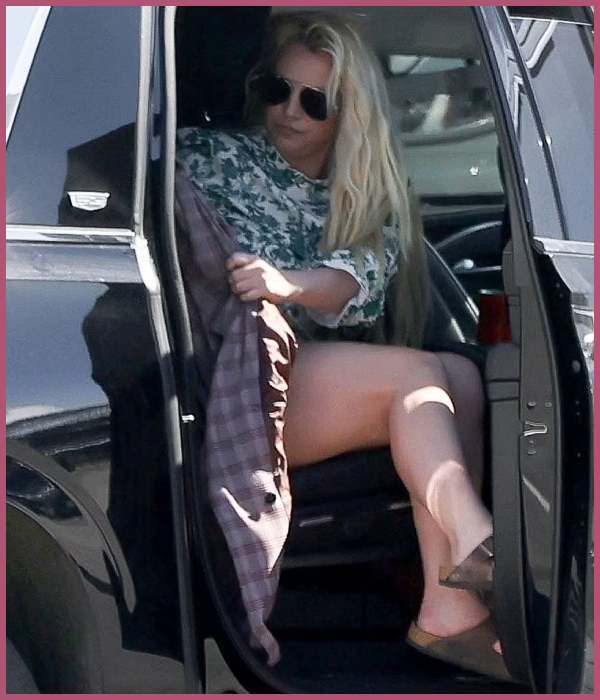 Britney's short Mexican trip came just days after she rubbished claims on Instagram that loved one staged false claims that she might die amid her mental health struggles.
The singer slammed the trolls in a post saying that she would be better off without social media posts.
She wrote,
"It makes me sick to my stomach that it's even legal for people to make up stories that I almost died…"
Spears continued defending herself, writing,
"I mean at some point enough is enough !!! I'm probably going to have to stop posting on Instagram because even though I enjoy doing it, there's obviously a lot of people who don't wish me well !!!"
Also, Read Will There be a Reunion? Britney Spears Reaches Out to Mom Lynne Spears and Tries to End Their Estranged Relationship!