Sam Aston, English actor becomes a father for the first time! Baby is premature but healthy!
Coronation Street actor, Sam Aston, 27 has become a proud father for the first time in his life! His wife Briony gave birth to their son named Sonny recently and Sam is too happy. The child was born six weeks preterm but is fortunately healthy!
Sam Aston and his new fatherhood
Actor Sam Aston is overjoyed. His wife Briony delivered recently and he has a baby boy. The boy was born a few weeks preterm but is nonetheless healthy and stable. An excited Sam shared the news with his social media fans. He shared a cute picture of the little one on his Instagram and also revealed to his fans that the baby's name is Sonny. Briony also shared the great news with her Instagram fan with an identical photo.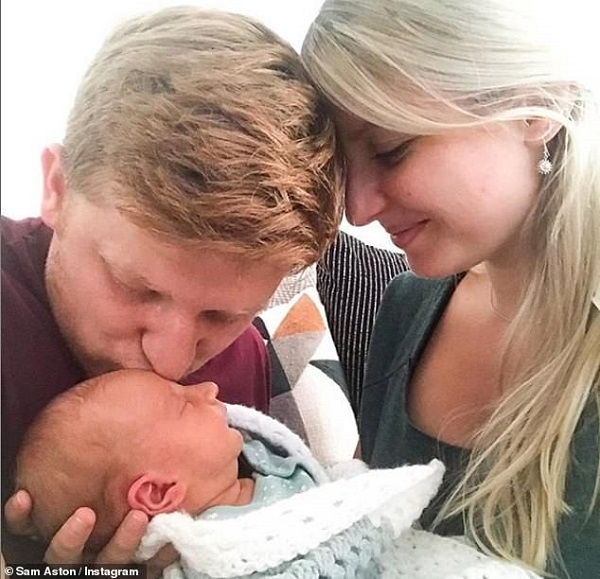 In the picture, Briony, 25 is seen holding the baby who is wrapped in warm clothes. She has a nice smile on her face as she is looking at the child. And Sam is leaning over and is planting a soft kiss on the baby's forehead. The baby was born two weeks before, Briony revealed. Though the child is sex weeks preterm, the birth was a calm one.
More about the Instagram posts and captions of the couple
The overjoyed new parents wrote some great words for the child on their social media. Sam wrote:
'Welcome to the world little man. Our little ray of sunshine. Sonny James Aston.'
While Briony captioned her post:
'Sonny Aston. He calmly entered our world 6 weeks early on 11.08.20 at 5lbs 7oz and we couldn't be more in love.'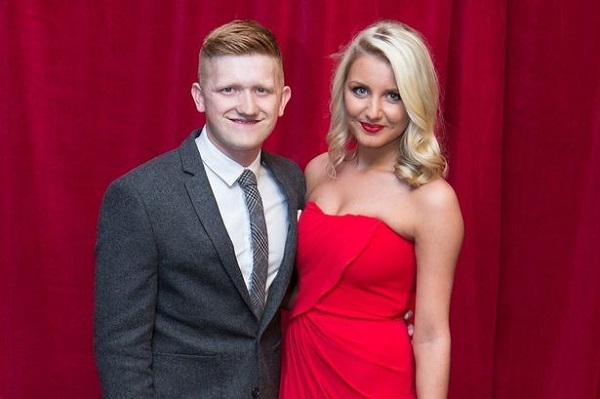 Briony is a fitness instructor and the baby was due in September. She has been sharing details of her pregnancy with her fans on social media. On an earlier occasion, the couple had spoken to Ok magazine and said:
'We're having a boy!

'It was a massive surprise when we found out, as there are loads of girls in our families, so we were adamant we were having a girl.'
The couple's relationship and Briony's pregnancy
Briony came to know about the gender of the baby one day before the lockdown commenced. She revealed how they had decided to know the sex of the child together though Sam had to wait in the car due to the lockdown rules. Briony said:
'Sam couldn't come with me because of the current rules, so I got the consultant to write the sex on a piece of paper and put it in an envelope and we both then sat in the car and opened it together. We were over the moon.'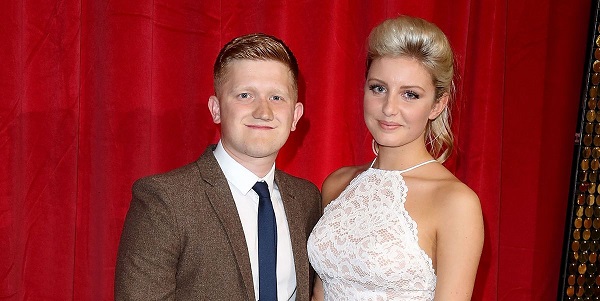 The couple did not try for long before Briony's pregnancy report came as positive. Sam had said that he loves a big family but is happy that it is just one child now.
They have been dating for over three years now. In 2017 he proposed to her in front of 250 people at the annual charity golf dinner. This was at Worsley Park Marriott Hotel in Salford. And in 2019, they exchanged wedding vows.