Sam Faiers! Know about this English model and TV star's second pregnancy, boyfriend, time on Celebrity Big Brother, Crohn's disease and how it had affected her!
English TV personality and model Sam Faiers is pregnant for the second time.  She has been dating Paul Knightley and has been in a relationship with this boyfriend since 2014. He is 27-year-old and is a property developer and estate agent.
The two had met at the Towie hotspot Sheesh restaurant in Chigwell in 2014. Sam had just split from Joey Essex at that time. After 5 months of courtship, Sam got pregnant with their first child who was born on 29 December 2015. He was named Paul Tony.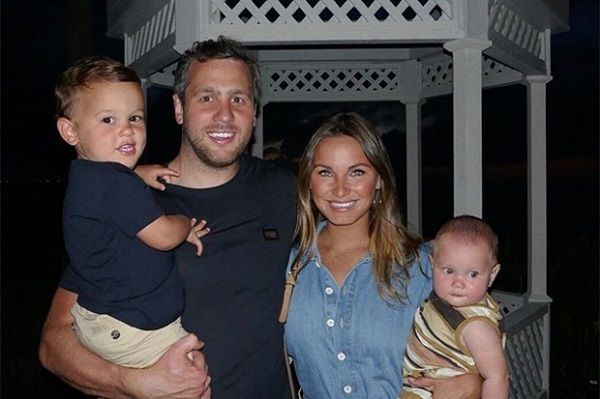 She shared a selfie picture on her Instagram. But one thing that was noticeable in this selfie was the huge rock on her finger. That has set people to speculate that she might have been engaged to Paul Knightley. She had said before:
"Of course I'd love to get married, but I'm not some creepy girlfriend who begs her boyfriend to propose,' Sam told OK! magazine. 'It was a bit of an ongoing joke between us that happened to end up being made into a big part of the show.I know he'll ask me at some point so I'm in no rush. We get asked all the time so it puts a lot of pressure on him. We've spoken about marriage – it's definitely on the cards. We've said we won't have any more children until we get married though."
Her rep, however, said that she is not engaged.
Also read American model Amber Rose flaunted her baby bump! Know about her promoting controversial detox tea
Sam Faiers, Celebrity Big Brother, and Crohn's Disease
Sam Faiers was on the Celebrity Big Brother show when she had some gut symptoms and had to be hospitalized twice while on the show. A battery of tests was conducted on her which later showed that she had Crohn's disease. Talking about the time, she had told:
"I had lost a lot of weight, was in pain and vomiting and had diarrhoea. After lots of tests, they eventually diagnosed Crohn's'"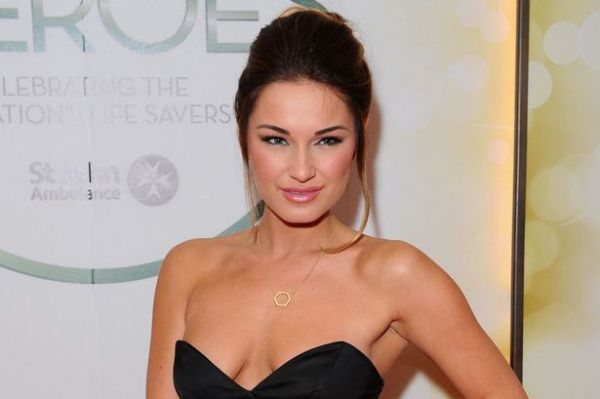 She further recalled:
"Doctors said I might need to have surgery to remove part of my intestine. It was all pretty scary."
Her weight dropped to around 7 stone and she used to have severe painful stomach cramps and was extremely sick. She added:
"My body was just shutting down because there was just nothing inside me – I couldn't keep anything down, not even water,"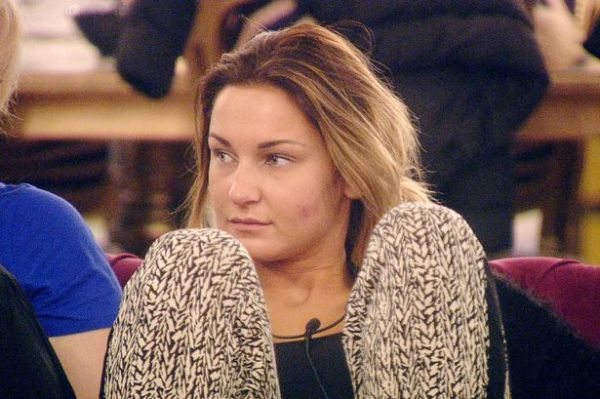 She ceased her alcohol intake, followed dietary advice, and was put on antibiotics and steroids. All this brought her disease under control. Over two years, she could taper all her medicines. She went on to state:
"I'm not taking any more meds now and things have been fine,' she said. 'For the past year I've taken vitamin supplements and I feel incredibly well on them."
Crohn's disease
Crohn's disease is a type of gut swelling. In this, the lining of the gut is inflamed and swollen. It leads to fever, weight loss, abdominal pain, and lose motions, mostly bloody in type. There may be nausea and vomiting. The person may also experience joint pain and swellings, eye redness, skin rashes, tiredness, and anemia.
The cause is not known but is said to be due to a combination of bad genes, bacteria and environmental insults and immune derangements. Treatment involves steps to put the condition into remission and prevent further relapses.
Also read Why do the three children of former supermodel Christie Brinkley hate being called celebrity children?
Update on Sam Faiers and Paul Knightley
Sam Faiers is in a relationship with Paul Knightley. He is her partner since the year 2014. Similarly, they have two children together. One of their sons is Paul Tony Knightley and another child is a daughter named Rosie Elizabeth Knightley.
It has been years since they have been in a relationship. There is no news of the split of the couple. Neither of them has taken taken their relationship into the next step. They are living as a partner and have not married yet.
Short bio on Sam Faiers
Sam Faiers is an English TV personality and model. Faiers is best known for starring herself in the ITV2 semi-reality program The Only Way Is Essex. In 2014, she completed the thirteenth series of Celebrity Big Brother, finishing in fifth place. Currently, she is signed to Elite Model Management.
Sam has also starred in the eleventh series of Real Hustle. See more…