Sam Harris: Podcast, Networth, Wiki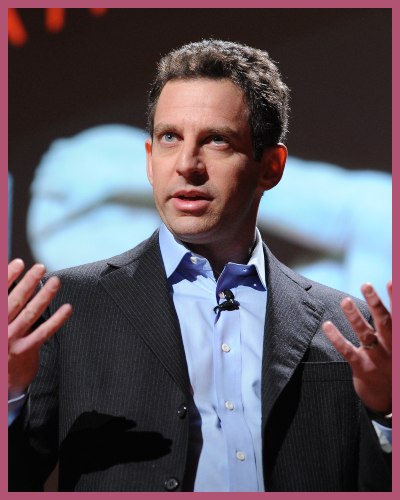 Sam Harris is an American philosopher, best-selling author, and podcast host
He has emerged his fanbase through his podcast Making Sense with Sam Harris which has a large listenership
Harris also rose to prominence for his criticism of religion and Islam
---
Sam Harris, 55, is an American philosopher, best-selling author, and podcast host. He rose to prominence for his criticism of religion and Islam. He is also known as one of the "Four Horsemen" of New Atheism, along with Richard Dawkins, Christopher Hitchens, and Daniel Dennett.
Besides, Harris has emerged his fanbase through his podcasts which have a large listenership. He began releasing the Waking Up podcast in September 2013. Later, the podcast was re-titled Making Sense.
Making Sense with Sam Harris
Harris's every episode varies in length but often lasts over two hours. In his podcast, he explores important and controversial questions about the human mind, society, and current events.
Sam doesn't have a proper schedule when it comes to releasing the episode, however, the podcast has a large listenership. In his latest episode, he chats with William MacAskill where they talk about his new book, What We Owe the Future. As of now, he posted almost 300 podcasts.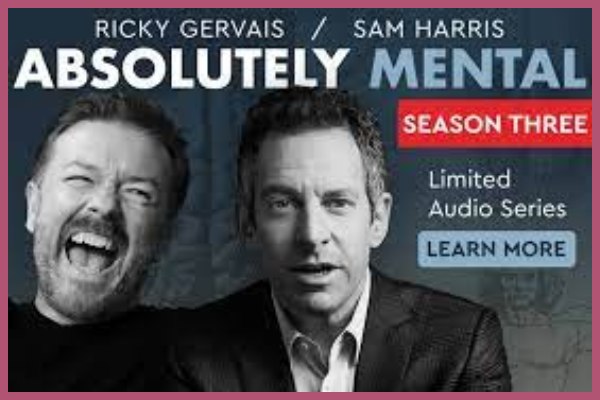 Harris has a separate website samharris.org/subscribe for his podcast whose subscription cost is around $14.99 monthly and $99.99 annually.
Further, Sam has his own meditation app, Waking Up with Sam Harris, which was released in September 2018.
Waking UP
Waking Up provides daily meditations;  long guided meditations daily "Moments" (brief meditations and reminders); conversations with thought leaders in psychology, meditation, philosophy, psychedelics, and other disciplines; a selection of lessons on various topics, such as Mind & Emotion, Free Will, and Doing Good; and more.
The app costs $14.99 for a monthly subscription and $119.99 for an annual plan. There is also a free version of Waking Up which has five audio meditations and five lessons from Harris.
Also read "Will Hailie Jade Invite her Father Eminem to Her New Podcast? Find Out!"
What is the Net Worth of Sam Harris 2022?
Sam Harris has accumulated an impressive amount of fortune throughout his multiple careers as an author, neuroscientist, philosopher, and podcast host.
In 2004, he published a book called The End of Faith, which was featured on The New York Times Best Seller list for 33 weeks and won awards. As of 2022, Harris has an estimated net worth of around $2 million. However, his other income is still under review.
Sam Harris: Biography, Wiki
Sam Harris was born on April 9, 1967, in Los Angeles, California, U.S. He is the only child of Berkeley Harris (father) and Susan Harris (mother).
His father Berkeley is an actor who appeared mainly in Western films, whereas his mother is a TV writer and producer. Similarly, Sam's full name is Samuel Benjamin Harris.
When Harris was two years old, his parents got separated and he was then raised by his mother.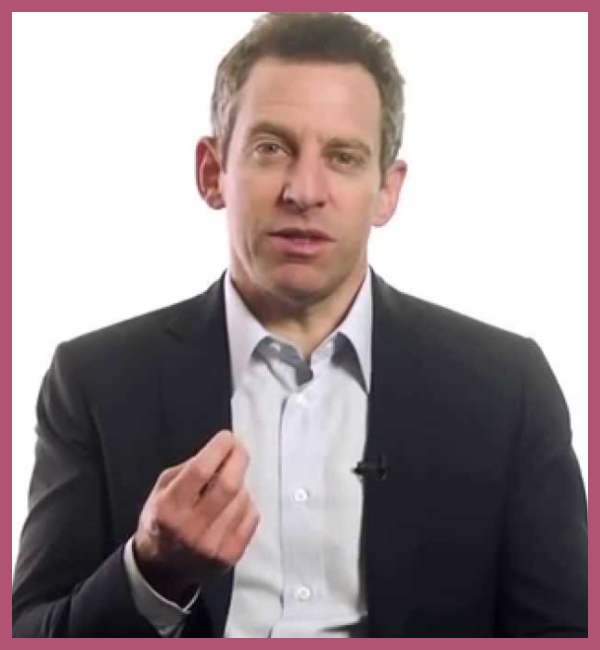 Also read "Devoin Austin on Kaitlyn Lowry's podcast! Know about their relationship with Briana DeJesus and social media"
Academic qualification
Sam studied at Stanford University, and while studying MDMA he became interested in the philosophical issue. He then dropped out of the university in his second year and take an interest to achieve spiritual insights without the use of drugs.
He visited India and Nepal where he studied meditation with teachers of Buddhist and Hindu religions including Dilgo Khyentse. Sam then rejoined Stanford in 1997, eleven years later to complete a B.A. degree in philosophy.
After that, he received a ph.D. in cognitive neuroscience in 2009 from the University of California, Los Angeles.
What religion is Sam Harris?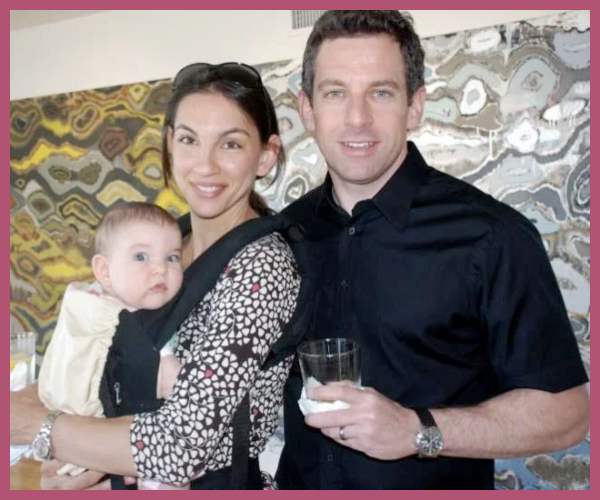 Well, Sam calls himself an agnostic. He has been always open about his upbringing that he was raised entirely secular and that his parents rarely discussed religion.
Basically, his original major was in English.
Who is Sam Harris married to?
Sam is happily married to fellow author Annaka Harris. Annaka is also an American author and also works on neuroscience, meditation, philosophy of mind, and consciousness.
She is the author of Conscious: A Brief Guide to the Fundamental Mystery of the Mind and the children's book I Wonder, which was featured in the New York Times bestseller list.
The beautiful couple exchanged vows in the year 2004 and together the pair is blessed with two children.
Also read " Desiree Lindstrom, 28 Opens Up About Life After The Death Of the Rap Legend 'DMX' On 'Raquel Harper' Podcasts"