Who is Sam Heughan dating? Amy Shiels or Caitriona Balfe?
This years' summer seems to be bringing in the news of new romantic pairings! There are more dating rumors coming from Hollywood and this time it is about Scottish actor Sam Heughan. He is probably dating actress Amy Shiels. They are friends now for over a decade. Find out!
The new couple-Sam Heughan and Amy Shiels
The Outlander star Sam Heughan and Twin Peaks actress Amy Shiels know each other for over 10 years now. They share a very good rapport between them and their fans have been wondering for years now about their relationship.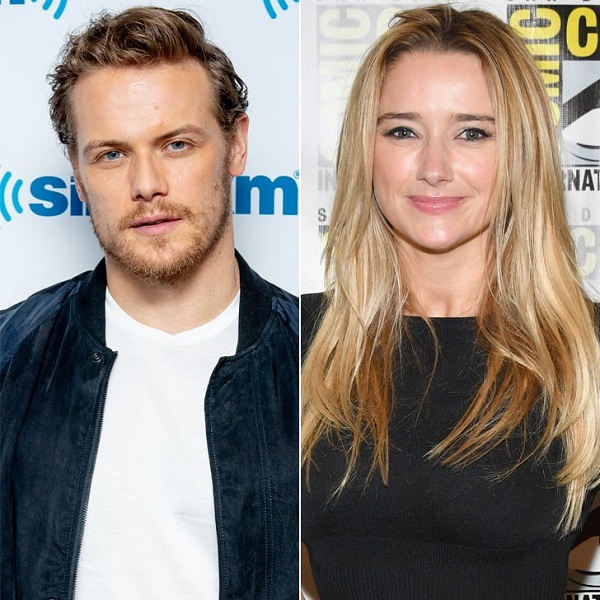 In 2014, one of their fans had posted on Twitter that Amy Shiels and Sam Heughan would make a beautiful couple. Amy Shiels was said to have liked the tweet. Then in 2016, there was an article on Twitter again which said that the couple is dating and Amy had written in reply:
"Nope, not my boyfriend and definitely not a model" 
She had followed this up with a double heart emoji. Again this time, their dating rumor has cropped up and neither Amy nor Sam have confirmed on it.
Amy was seen at the premiere of Sam's new film The Spy who dumped me and they were then seen hanging out together. Again people felt that it could be a sign of their dating but then again like before they could just be plain friends. We are again not very sure! The couple has not given any more signals to suggest that they are dating except hanging out together.
Sam Heughan's previous linkups
Sam Heughan was reported to be in a relationship with actress MacKenzie Mauzy and they were trying to keep their relationship away from the media. On MacKenzie's 25th birthday, Sam was spotted at her birthday party and this was in the year 2015.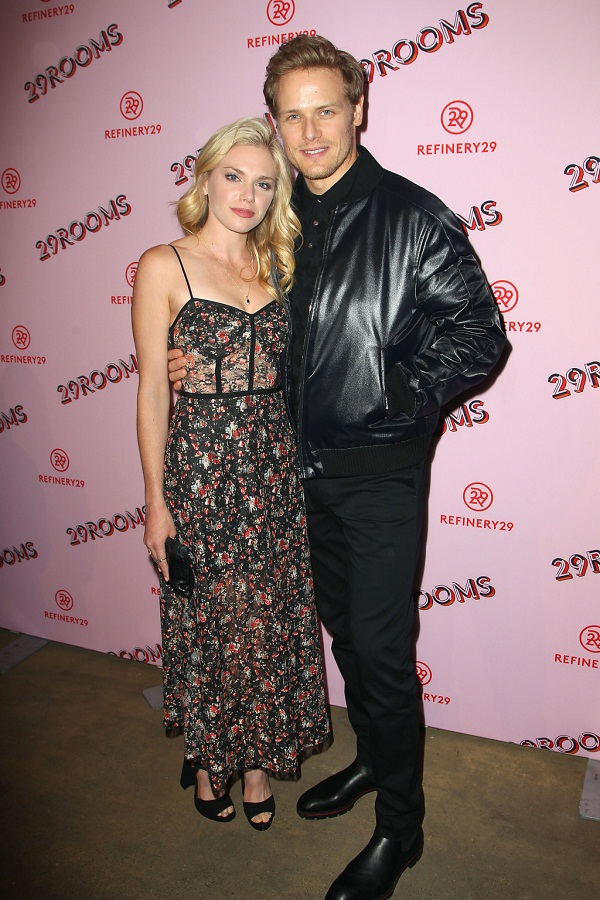 In February 2017, they had made their first official appearance together. But somewhere along the way, things were upset and they drifted away. It is not known when and why they split. But Sam seems to have moved on.
You may like to read MacKenzie Mauzy is now dating Sam Heughan after getting a divorce with her ex-husband…
Sam Heughan and Caitriona Balfe flirt on social media?
Sam Heughan and Caitriona Balfe, 40 are an on-screen couple in Outlander and they are shown madly in love with each other. Their fans like this couple on camera and desire that they become a couple in real life as well.
But Sam is probably now with Amy Shiels and Caitriona Balfe is engaged to her Irish boyfriend of two years Tony McGill. She was seen in January 2018 on the red carpet sporting a huge engagement ring. People were surprised since she had kept her relationship with Tony as a low-key affair.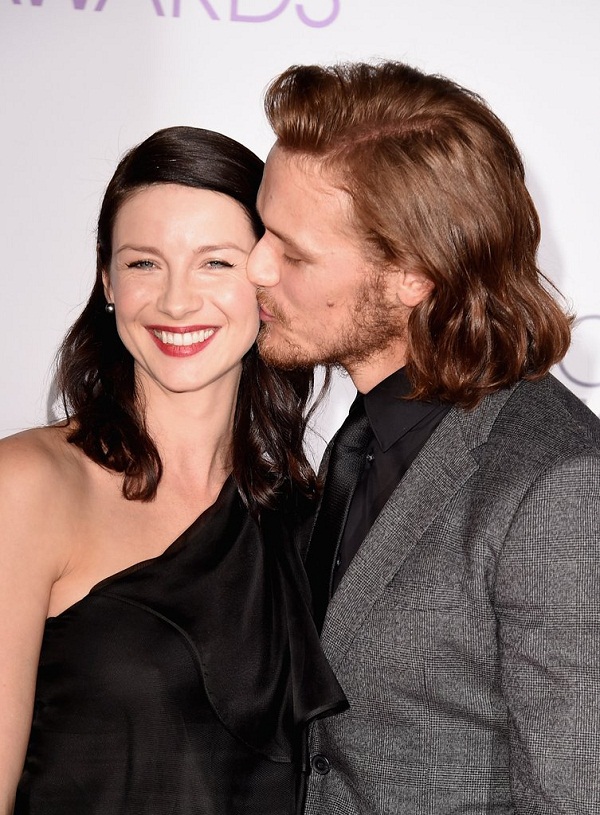 She was seen with him in public only on two occasions. Talking of her engagement then, Caitriona had said:
"It happened over the break. I'm very happy."
But all this does not prevent the Outlander's stars from flirting on social media with each other. Caitriona had posted on Twitter that she does not have beautiful hands, and there came a tweet from Sam who said:
"@caitrionambalfe still a beauty though."
@caitrionambalfe still a beauty though. 👌

— Sam Heughan (@SamHeughan) March 4, 2015
When Sam had asked his fans to ask him anything, Caitriona had put in a question to Sam:
"@SamHeughan what is your favourite thing about your TV wife ????
@SamHeughan what is your favourite thing about your TV wife ????

— Caitriona Balfe (@caitrionambalfe) December 26, 2015
During their birthday exchanges, there was more flirtiness noticed:
@caitrionambalfe learnt my lesson….
Unless you want some more smut for your birthday?
Happy to oblige!
😘👄

— Sam Heughan (@SamHeughan) October 4, 2015
This and more of such messages confuse the whole picture but we do wish the two couples happiness in their lives!
There has not been any confirmation from either Amy, Sam, or Caitriona on this relationship to date.
Also, read Co-stars of Outlander, 'Sam Heughan and Caitriona Balfe caught together in Rugby game…Are they dating or just a rumor?'
Short Bio on Sam Heughan
Sam Heughan is a Scottish actor. People mostly know him for his role as Jamie Fraser in the Starz series 'Outlander'. Latest is Outlander season 5. He received two nominations for the Saturn Awards for the same show. Additionally, he also garnered the Laurence Olivier Award for Most Promising Performer nomination in 2003. More Bio…
Credit: Marie-Claire, twitter