Sam Pottorff: Social Media Personality Engaged!! Now planning to get Married!! Taking the Next level with Girlfriend Rosa Van Iterson after just 8 months of Dating!!!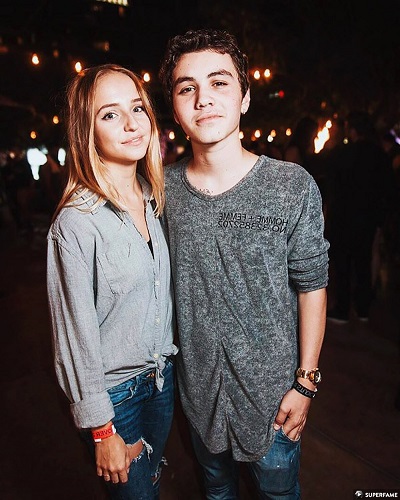 Sam Pottorff is a famous American social media personality. He is best known for his activities on the sites like Twitter, Snapchat, Instagram, and mainly Youtube. Pottorff started gaining fame from the app called Vine. He has now millions of followers.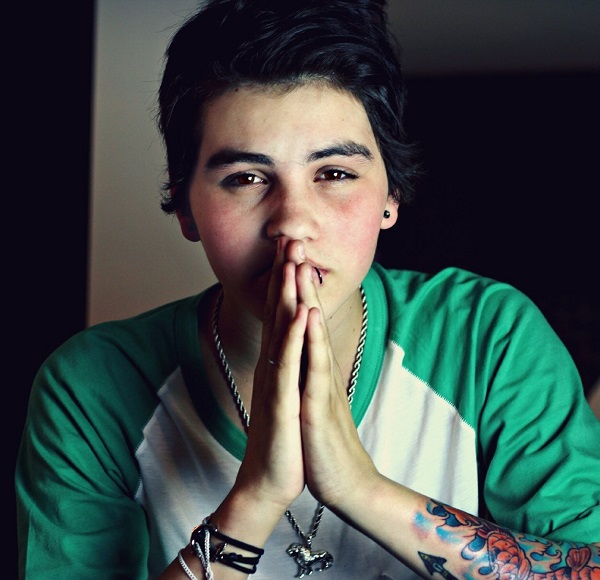 Sam Relationship status
Sam is in a relationship right now with his girlfriend Rosa Van Iterson, who is now his fiancee as the reports. Ex-O2L star Sam Pottorff, threw fans for a loop when he announced that his actress girlfriend Rosa van Iterson was now his fiancée!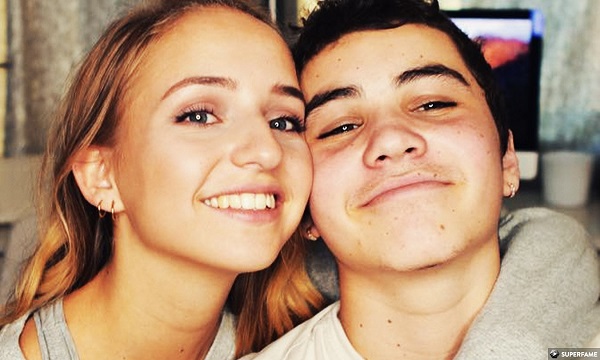 After just six months of dating, the smitten couple (and best friends) are ready to settle down!
Announcement of Engagement
Sam posted a video titled I Got Engaged with his longtime girlfriend, which sounded like a typical YouTube clickbait video. However, later he quickly confirmed that he got engaged!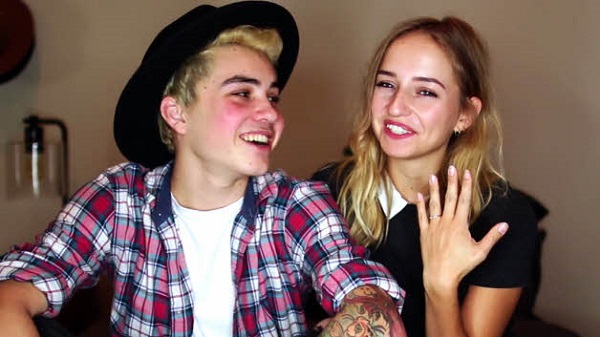 Those devoted fans were clued into the engagement just two days ago when Pottorff posted a video (see below) to his Youtube channel on September 5th, announcing his to-be-wedded status.
"If you guys notice by the name of this video, yes, it's true,"
Pottorff began before he pulled his now-fiancé on camera.
"Recently, we got engaged,"
The star shared, dissolving into an adorable fit of giggles with his bride-to-be. Later, Van Iterson flashed her elegant and simple engagement ring. It is a thin, dainty gold band that Pottorff snagged on Etsy of all places!
"Just like Ashton Kutcher and Mila Kunis!"
Pottorff proudly added.
Although the pair couldn't be happier to tie the knot, they did address that not everyone in their lives is as thrilled as they are, as some are insinuating that the couple is too young and haven't been dating long enough.
"They thought we were too young,"
Sam said.
"Isn't it fast?"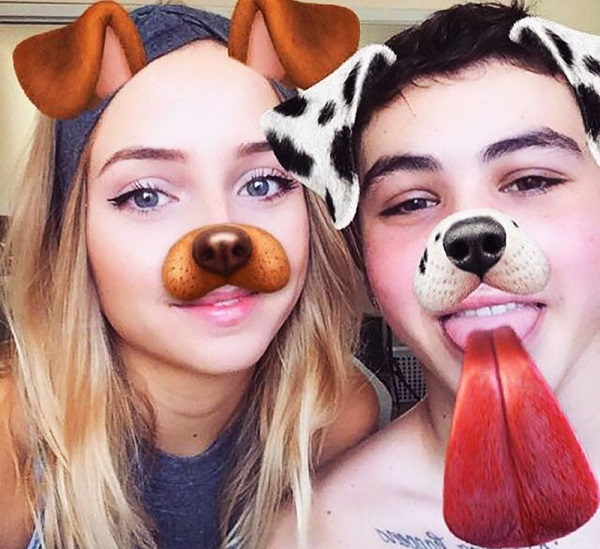 But Rosa made her point clear by saying,
"They don't understand,"
Rosa said.
"I know I am never going to find somebody else that is as perfect as you are!"
Ring off Etsy
Rosa confirmed that she was not wearing a promise ring – but an engagement ring! Sam picked out the affordable ring himself from Etsy.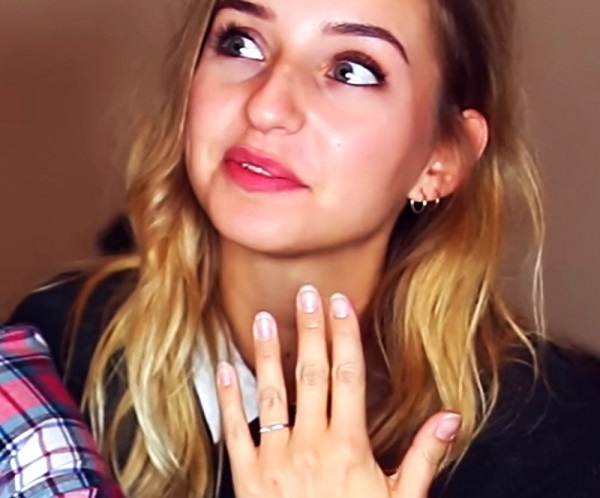 "I had to custom-order it for your finger because your finger is tiny,"
Sam said.
"When I bought the ring, she had NO idea."

"It is dainty and pretty and I love it!"
Rosa said.
You may like to read Connor Franta: Coming out As a Gay!! Is He seriously Dating Singer Troye Sivan?? What's their Relation Status?
The Proposal
Sam ditched his original, grander proposal plans and decided to propose to Rosa at home. He said.
"I was super nervous, I had no idea what to do, I thought she would say no, I got so much anxiety, I was freaking out."
At around 8:00 in the evening, Sam said that he called Rosa up to the room, where they ended up sitting on a bed and facing each other. Sam then told Rosa to close her eyes.
"Give me your hand,"
he asked her. Sam then slipped the ring onto her ring finger without asking.
"We just kissed a lot,"
Rosa revealed.
"Then I said yes."

"I had to get her before someone else could because she is my better half,"
Pottorff captioned their engagement snapshot on Instagram.
"She's made me a better person and helped me through things I didn't even know I had to go through. And every day I'm without her I feel so lost, she's too good to be true and I would never be able to find anyone better. She's the most amazing person I've ever met and I can't wait to spend the rest of my life with her."
The plan for marriage
Sam confirmed that he was going to schedule the wedding for sometime in 2017. He told fans that he wanted to get married in Amsterdam, where Rosa is originally from. Sam said that he was not going to have many of his family members there. To make the marriage legal in the United States, they will simply go to the courthouse for a quickie.
They are very happy with each other and help with each other's work as well. To this couple, we can say it's a match made in heaven.
Also, read Jacob Bixenman and Troye Sivan is happily in a relationship with each other! Click to view their most adorable moments!
Short bio of Sam Pottorff
Sam Pottorff is an American YouTube Star who is immensely popular for being a Webstar with a huge fan following on Twitter, Snapchat, and YouTube as well. He is also known for being a former member of the 'our2ndlife' channel on YouTube. – See more at…