Sam Smith has a new boyfriend François Rocci! They share a kiss in public!
After two years, the singer Sam Smith has a new boyfriend! The new man in his life now is François Rocci. The two were spotted in Northern London on Tuesday 25 August 2020 probably on a date. They also shared a kiss on this occasion which was caught by the cameras.
Sam Smith and his new boyfriend
Gay non-binary singer Sam Smith, 28 was single until now since 2018. He now has a new boyfriend. Sam and his new beau, Francois Rocci were seen outside a bar in Northern London on Tuesday 25 August 2020. Francois is a French product and furniture designer.  The two were on a date together and shared a kiss at a table outside the bar. They were having their drinks there and also smoked.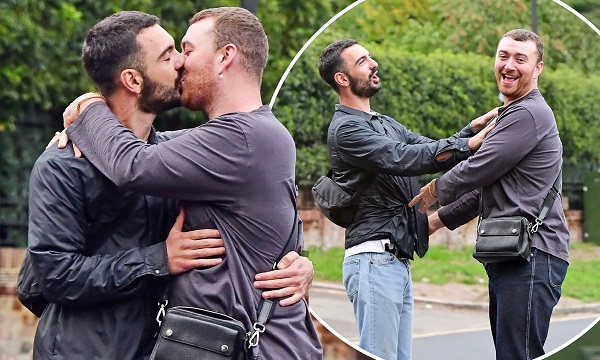 This was his first boyfriend after Sam broke up with his partner actor Brandon Flynn in June 2018. They had dated for eight months only.
Who is Francois Rocci?
Francois Rocci, the rumored boyfriend of Sam has obtained a MA degree in Design Product from Royal College of Art in 2018. Prior to that, he had done his BA from Kingston University. He has a website and these details are mentioned on it. Besides, his LinkedIn page states that he has worked at CTO Lighting in the position of a product design engineer for one and a half years.
Francois is based in Clapton in England. His website and Instagram account reveal some of his great designs. These include center tables, glass trays, and chandeliers. And what is more? Sam is following Francois on his Instagram.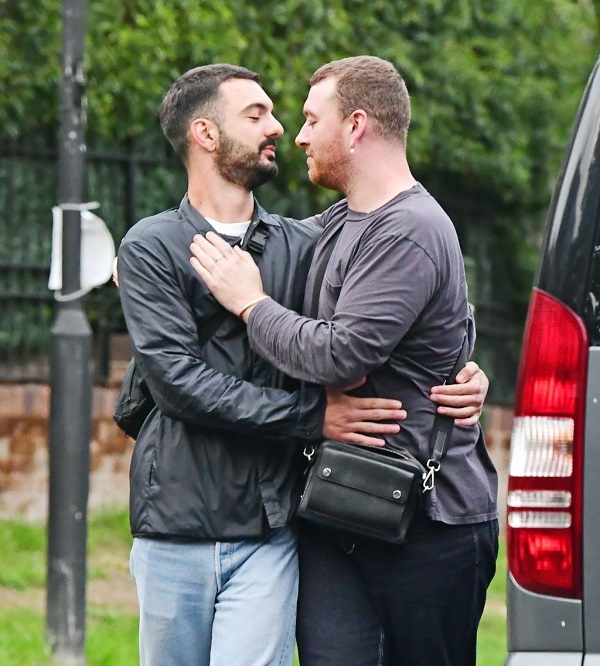 In March 2019, Sam had come out as non-binary. He said:
"When I saw the word non-binary/genderqueer and I read into it and I heard these people speaking,"

"I was like, 'F—, that is me.'"
He also changed his pronoun to 'they' and 'them' a few months later. am also said:
"I've always been very free in terms of thinking about my sexuality, so I've just tried to change that into my thoughts on gender as well,"
Sam and his past relationship
The blue-eyed singer who has a net worth of around 33 million pounds had come out as gay in May 2014. At that time, he was dating actor-model Jonathan Zeizel. When he won an award for his song, Sam said:
"I want to thank the man who this record is about, who I fell in love with last year. Thank you so much for breaking my heart because you got me four Grammys!"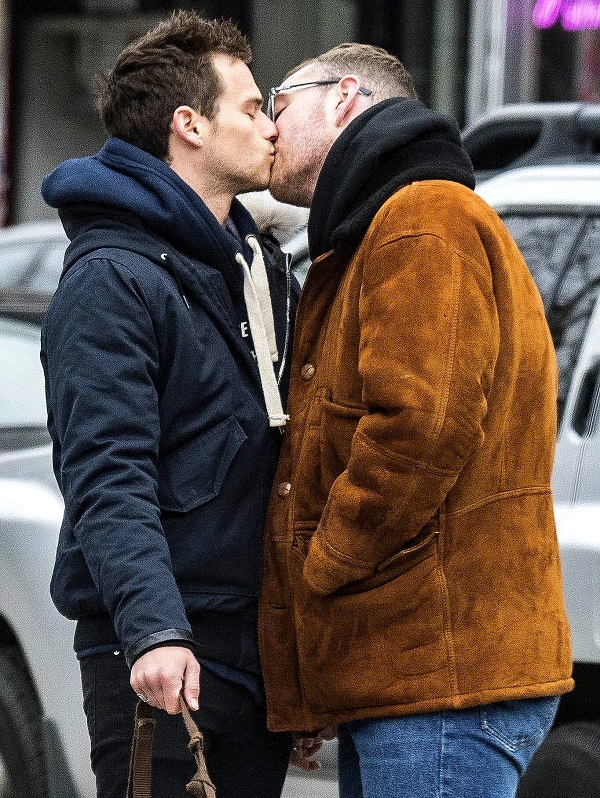 Later, in September 2017, he began dating actor Brandon Flynn, 26. But this ended in June 2018. And Sam said:
"I'm still trying to figure out what I took from that relationship and what it meant to me. It's still quite raw."
He added:
"Brandon was wonderful. All my relationships have ended in a nice way, never nasty."
And then, he came out as non-binary. And now he is rumored to be in love with Francois Rocci. We wish the couple the best for their future lives!