Samantha and Kyle Busch: Still happy and together after 7 years of marriage!! Welcomed Baby Bush and Leading Amazing Life!!!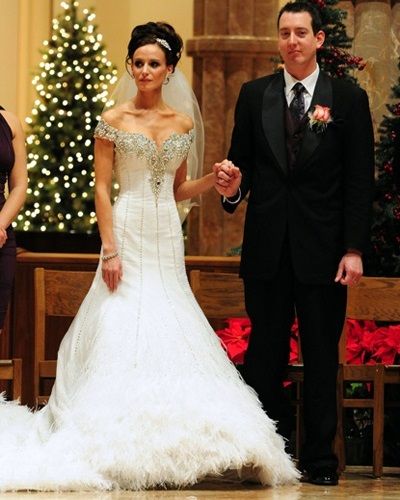 Samantha Busch and Kyle Busch are married. They are very happy together and support each other in the journey of life.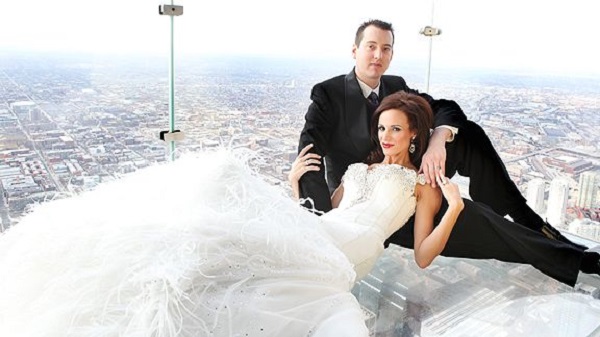 About the Marriage
Samantha Sarcinella and Kyle Busch got married at a New Year's Eve wedding on Dec. 31, 2010. Samantha Sarcinella and Kyle Busch married after they revealed their wedding plans to the news.
Last time, Sarcinella and Busch confirmed the news that they would marry on New Year's Eve in Chicago's Holy Name Cathedral. She told fans at the time that she wanted her wedding to have lots of styles.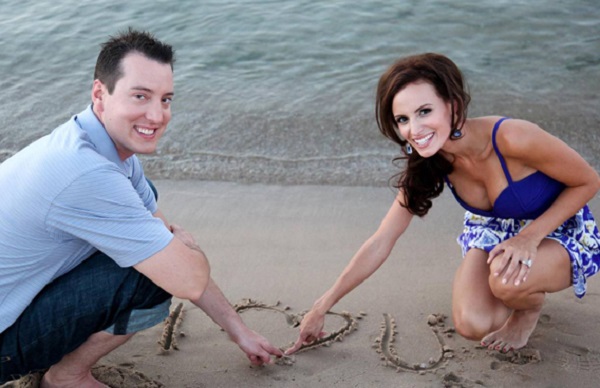 She said,
"There are these big old chandeliers and they are designing a square bar covered in ostrich and peacock feathers, my wedding theme."
After their marriage, Kyle tweeted-
"1st tweet as the married man. Feels awesome. Had the most beautiful bride n @SamSarcinella who planned a perfect nite and who I love so much!"
How did they meet?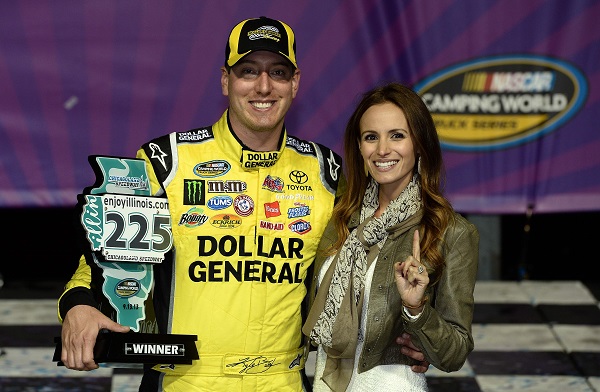 Kyle and Samantha first met at a racetrack in 2007. Busch said it wasn't loved at first sight, at least for her, because they had met at a young age.
"I was in college, going into my senior year at Purdue, so we kept it really casual at first,"
she said.
They used to communicate through the phone.
"There was one night that we were on the phone for two and a half hours … that's when I was like, 'Wow, I kind of like him,'"
she said.
Samantha met Kyle in the summer of 2008 but didn't go on their first date until they spoke on the phone for four months. She was in college, but the long-distance relationship seemed to work. After graduating, Samantha moved to Charlotte, and the two engaged in February 2010.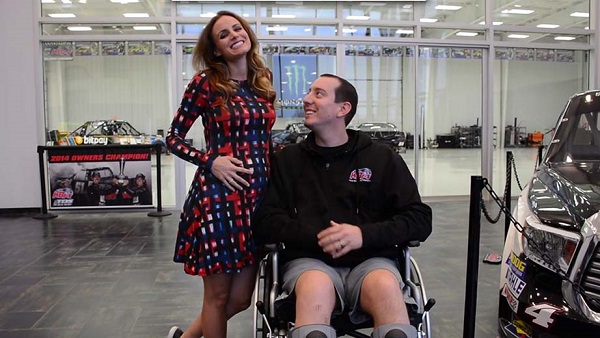 Life as a Married Couple
After marrying the NASCAR champion, she follows and supports his journey. After NASCAR Sprint Cup Series qualifying at Michigan International Speedway, the couple left for the Montreal race.
It took a plane, helicopter, boat, and car to get them there and back on time for the Pure Michigan 400. To which Samantha states-
"It was pretty ridiculous,"
Samantha said,
"I figured we might as well throw a train in there somewhere to hit all the modes of transportation."
Well, the life you have when you marry the star!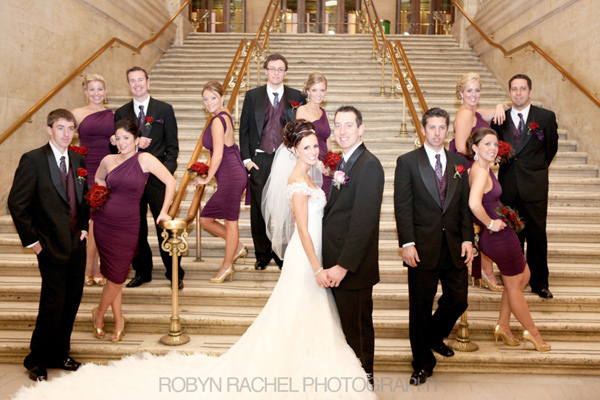 Samantha said life on the road with a NASCAR racer is chaotic at times. But she seems to almost prefer it that way. She said,
"It's hectic, always packing, unpacking and doing laundry, the best thing is just getting to do what he loves every weekend and getting to be a part of it."
You may like to read:
German car racer, Sebastian Vettel talks about his life and the competition ahead at the F1's British Grand Prix!
NASCAR Car Racer Tony Stewart: Again in a Relationship!! His Thought on Former racer Jason Leffler
Famed Drag racer Mike Dunn acquires a new position with IHRA! Lasik eye surgery for his eyes' refractive error!
Welcoming Baby Bush!
Racing driver Kyle Busch and his wife, Samantha, welcomed their first child, a boy, in May 2015. Samantha had been documenting her pregnancy and Kyle's recovery from a broken leg and foot suffered in the XFINITY Series opener and sharing it on Twitter and Instagram.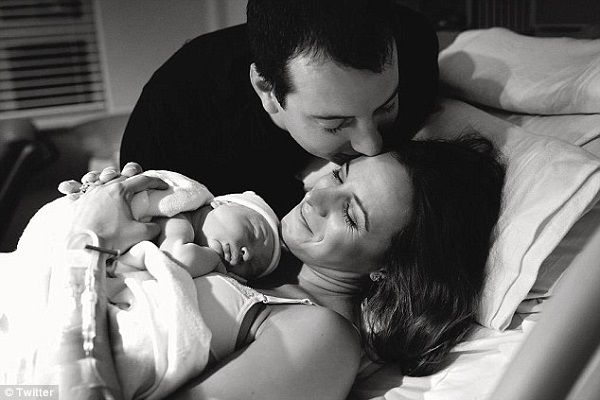 They announced in October that they were expecting their first child. Busch wasn't expecting to be home all time during the pregnancy. But he said it's something to be grateful for after the Daytona wreck that left him with injuries requiring two surgeries and months of rehab.
"It stinks to be sitting on the sideline, but to be honest with you, the silver lining is to be home, to be with Samantha and to prep for our son coming. I think that's been the most fun,"
Busch said in April at his first press conference after the wreck.
The Baby boy was born on 18th May 2015 and was named Brexton Locke Busch. In 2016, when Samantha was asked about the Baby Brexton's future racing career she said that-
"Based on Kyle and Brexton's love for cars (yes already) I don't think I will have much of a say in his racing! Maybe Mommy can just wrap him up in a bubble wrap!! It is very interesting though that at one he already knows where the keys are supposed to go, where the shifter is and he fusses on pit road until I put him in Kyle's car!"
Short bio of Samantha Busch and Kyle Busch
Kyle Busch is a famous American professional stock car racing driver and team owner. He owns Kyle Busch Motorsports. Busch is recognized as the champion of the 2009 NASCAR Nationwide Series and 2015 NASCAR Sprint Cup Series winner. He is the younger brother of 2004 NASCAR Nextel Cup Series winner Kurt Busch. More bio…
Gorgeous Samantha Busch is a lifestyle blogger related to fitness and fashion. She is also known as the wife of NASCAR superstar Kyle Busch. More bio…