Sanjay Gupta contradicted President Trump's heart problem from afar. Did he make a viable diagnosis? We've included details!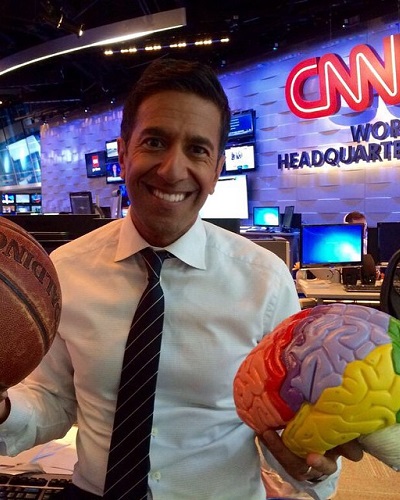 Sanjay Gupta is an American neurosurgeon and medical reporter. He serves as associate chief of neurosurgery service at Grady Memorial Hospital in Atlanta, Georgia and as assistant professor of neurosurgery at the Emory University School of Medicine.
He is best known as CNN's multiple Emmy Award-winning chief medical correspondent. He has hosted CNN's weekend health program Sanjay Gupta, M.D. He also makes frequent appearances on the network's American Morning, Larry King Live and Anderson Cooper 360° programs.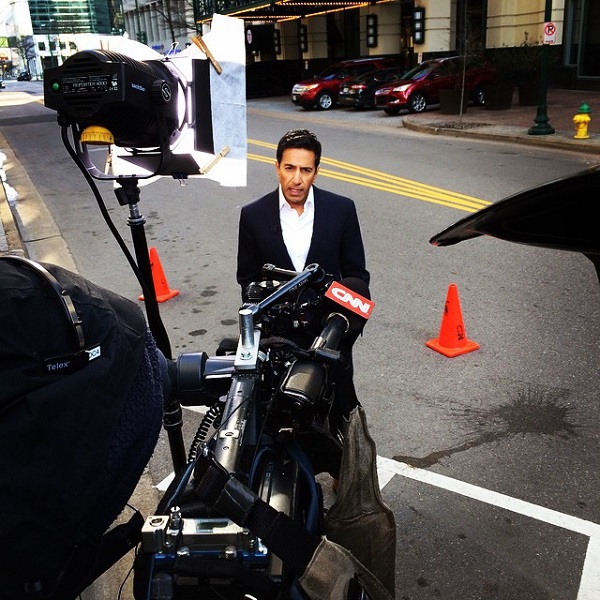 Gupta's Article
In an article on CNN.com published in January 2018, Gupta cited his afar analysis on Trump's health issue. His report contradicts the results given by the White House physician, Ronny Jackson. His finding of Trump's coronary calcium CT scan indicated cardiovascular disease. The coronary calcium CT scan examines calcium levels in the blood vessels that go to the heart.
Sanjay dated back to 2009 and said "According to Trump's official medical records, in 2009 his coronary calcium score was 34. In 2013, it was 98," He also added, " His score is 133, and anything over 100 indicates plaque is present and that the patient has heart disease."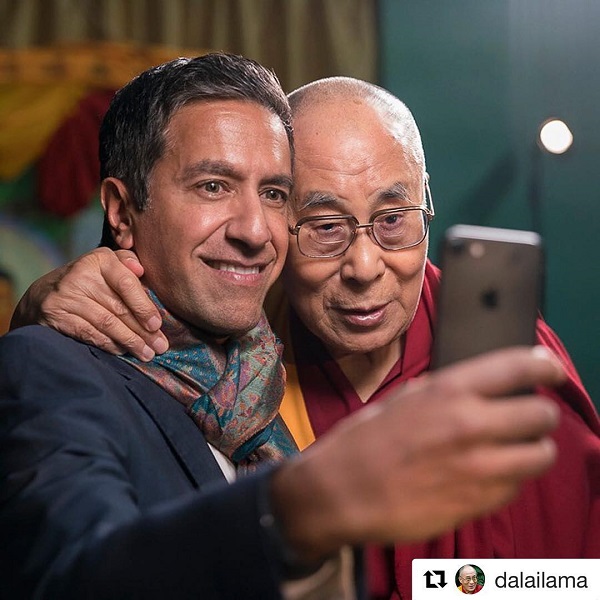 Claims to support his results
Gupta also claimed that the President does not take more cholesterol medication and also does not lead a healthy lifestyle. He stated Trump has a "moderate risk of having a heart attack in the next three to five years."
Gupta also shared that the doctors are going to be increasing Trump's medications, including the cholesterol-lowering medications to combat high coronary calcium levels.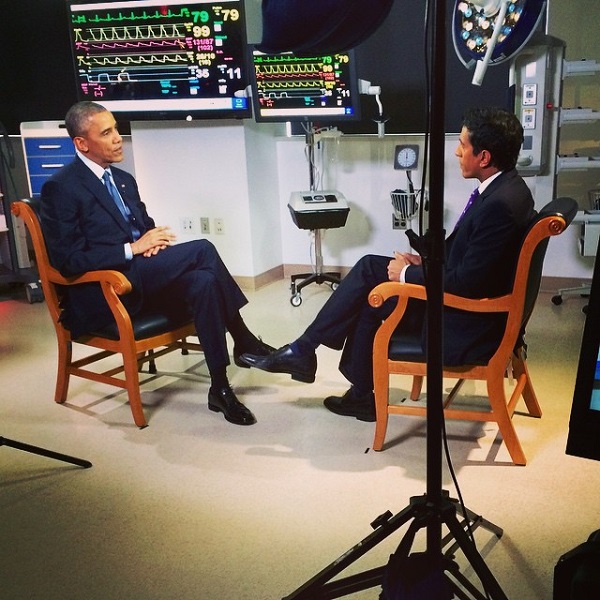 Direct approach
The neurosurgeon visited the White House briefing room Tuesday and spoke with Dr. Ronny Jackson directly about Trump's health.
"It was interesting when I spoke to Dr. Jackson. At first, he said he passed all the tests with flying colors. When I asked him specifically about that test, he did then concede that, in fact, the President does have heart disease."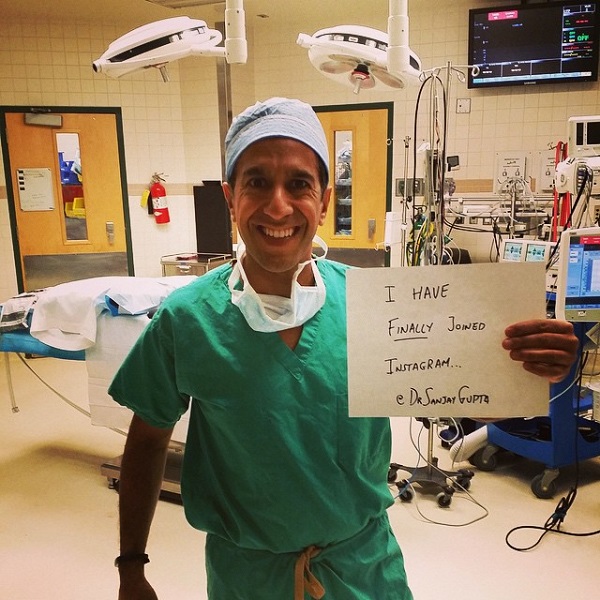 Claims slammed
When asked during a White House press briefing about Trump suffering from heart disease, press secretary Sarah Huckabee Sanders dismissed Gupta's reports and noted Jackson's qualifications.
"We support what he (Jackson) said yesterday 100%, that the President is in excellent health."
Jackson also released a public statement.
"His cardiac performance during his physical exam was very good, he continues to enjoy the significant, long-term cardiac and overall health benefits that come from a lifetime of abstinence from tobacco and alcohol"
However, Jackson added that Trump should get on a diet, lose weight and exercise.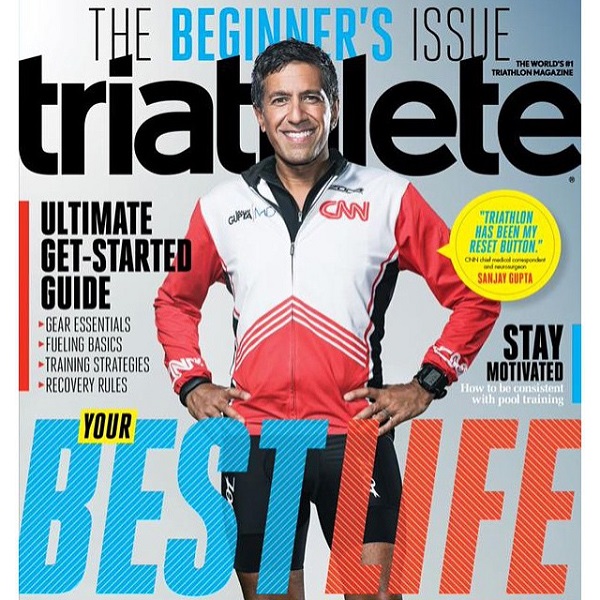 You may like to read Who is the wife of Sanjay Gupta, Rebecca Olson Gupta? Know about their married life
Controversy in social media
The basic concept of medicine is such that to make a diagnosis, a doctor-patient relationship must be established. The doctor must have seen and examined the patient as well. In fact, prescribing medications or making diagnoses without interaction with a patient violates the rules of most state and local medical boards throughout the United States.
In this case, Gupta has violated these laws. Some social media users (indirectly) accused him of trying to further his political agenda.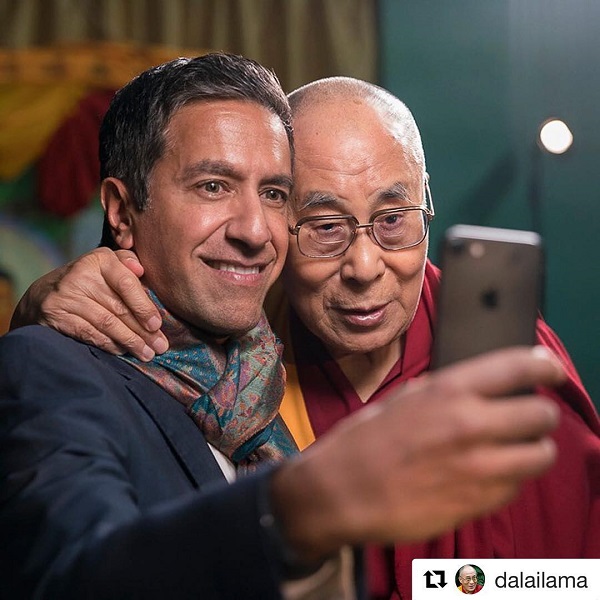 Also read The Recently Released US Student, Otto Warmbier, Suffering From A Condition Known As Unresponsive Wakefulness
Short bio on Sanjay Gupta
Sanjay Gupta is an American neurosurgeon and senior medical correspondent at CNN. Furthermore, he also works as associate chief of the neurosurgery service at Grady Memorial Hospital.
In addition, he is also an assistant professor of neurosurgery at the Emory University School of Medicine. More bio…