Sara Eisen became an industry change agent at the age of 33! Know her long and dedicated journey here!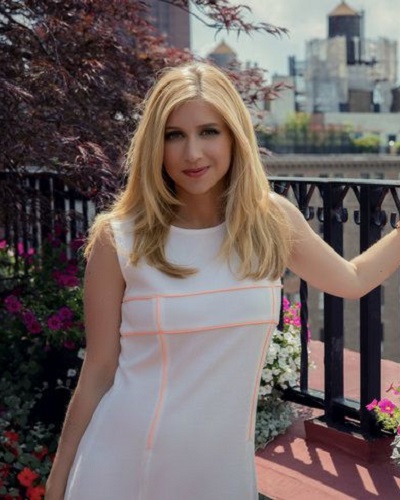 Sara Eisen has been working on global consumer news at CNBC for almost five years now. She also has worked as a co-anchor for CNBC's other programs such as "Power Lunch", "Squawk on the Street" and "Worldwide Exchange."
Before that, she was the host for the Bloomberg Radio program "On the Economy". Also, Sara was the co-anchor of "Bloomberg Surveillance". The highly ambitious woman also served as a correspondent for Bloomberg Television. While on the Bloomberg Television, Sara did her fair share of covering global macroeconomics, policy, and business.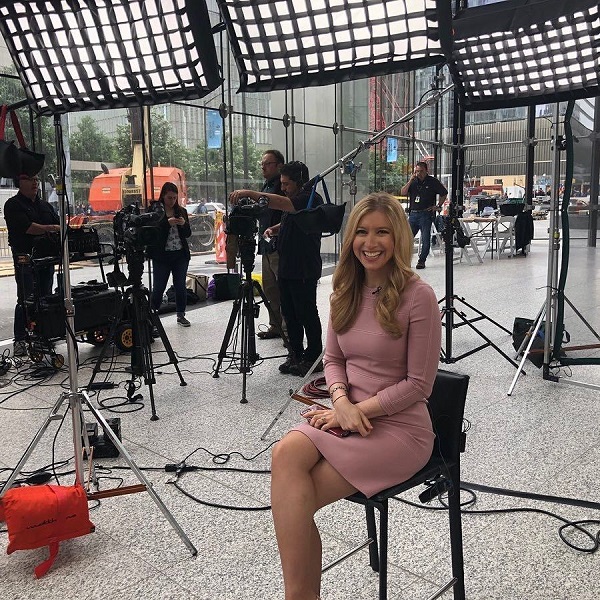 Sara is a well-educated woman. The 33-year-old has accomplished this all after she got a master's degree in broadcast journalism with a concentration in business reporting. She had graduated from the Medill School of Journalism at Northwestern University.
Sara debunks the Millennial myths
Sara's career is built in debunking common stereotypical myths such as millennials are lazy and lack loyalty to their employers, and that millennial moms work fewer hours than the average young employee.
Her works involving millennials are mostly acclaimed.
Also read: "Shut up." says CNN Journalist, Know why. Also, read his family's loss and his relationship
Interview with Forbes
On a detailed interview with Forbes, she stated:
"Being a millennial gives me a competitive edge and helps me understand consumer stories and trends in ways that are valuable to investors and our audience."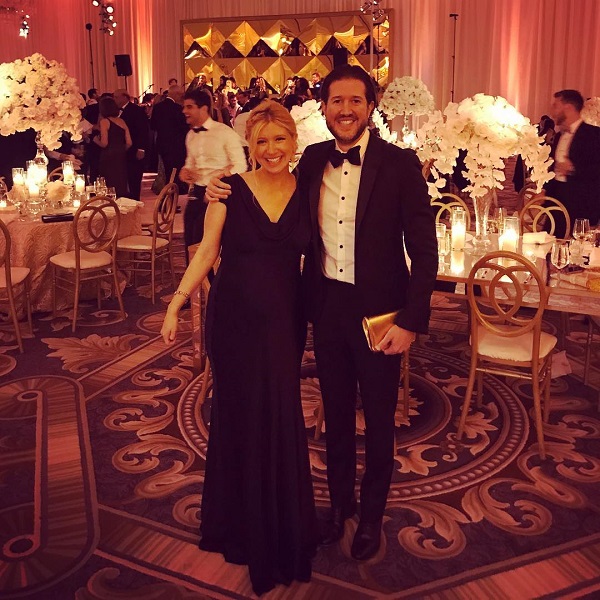 She then described how much careful and knowledgeable she should be in her job as a reporter:
"As a younger anchor, and especially as a woman, I have to be triple-prepared for reports, interviews, and conversations—really anything that comes out of my mouth. If there's a hole in my knowledge or history, it will show and my credibility will subsequently suffer. In general, I think I have to fight the perception that men, particularly older men, deserve more trust."
She pointed out the fact that,
"Selena Gomez…. has more Twitter followers than President Trump, and that's a key reason behind Coach's parent company Tapestry's stock rise and business comeback."
Also a chart she made of Adidas and their stock price was linked to involvement with Kanye West, which Kanye West retweeted.
Also read: BBC journalist Rachel Bland loses the fight to metastatic breast cancer!
When asked about her motherhood, she replied:
 "I'm still learning! Prioritizing my time is so much more crucial now than it ever was before motherhood. I try to push my appointments earlier in the day, be more discerning in the time commitments I make, and protect those moments in the day when I know my son will be awake and active."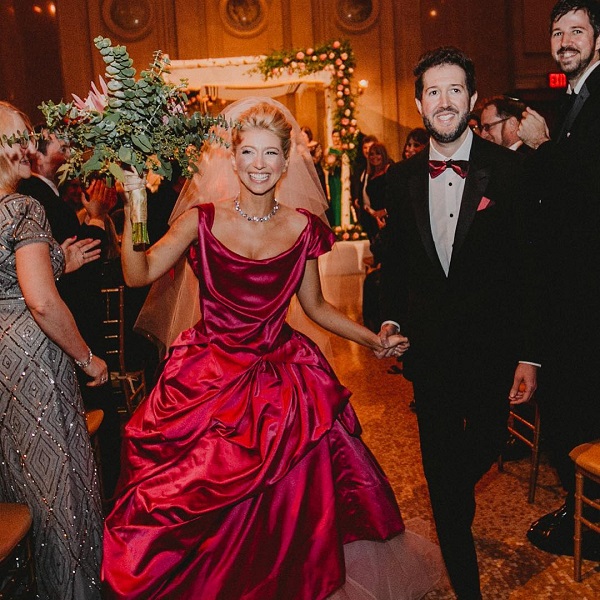 Sara Eisen short bio
Sara Eisen was born in 1985 in Cincinnati, Ohio as Sara Aliza Eisen. She was born into a family of doctors. Her father is Dr. Drore Eisen, a dermatologist and the founder and director of CDx Diagnostics. Sara's mother is Dr. Jane Eisen, a retired pediatric dentist. She is Jewish by religion.
She attended Northwestern University's Medill School of Journalism and New York University before finally entering in the field of Journalism. She has an MA in Broadcast Journalism with a concentration in Business Reporting.
She is a married woman. She married Matthew Stone Levine at Weylin B. Seymour's situated in Brooklyn, New York on May 29, 2016. The couple had met while they were working at Bloomberg TV. She currently resides in New York with her husband and their two children- younger son is Samuel. Full bio…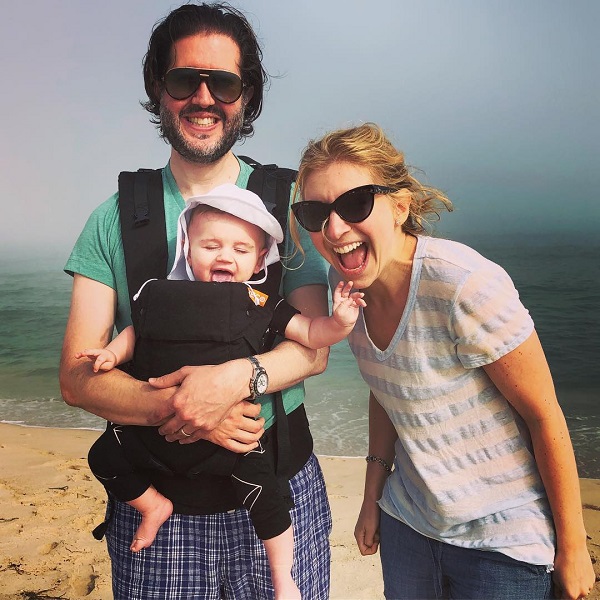 Also read: Boyfriend Turned To Husband! CNBC's Anchor Sara Eisen Married To Bloomberg TV Editor Matthew Levine
Reference: (forbes.com, everipedia.org)