Sara Gilbert is a married woman now. In a same-sex marriage with Linda Perry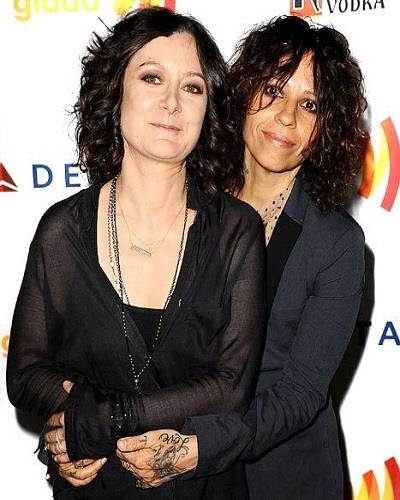 ABC sitcom Roseanne (1988-1997) star Sara Gilbert is a famous American actress who received two Primetime Emmy Award nominations for the sitcom. She is currently married to the famous American musician Linda Perry. It's true that Sara is a lesbian and she is in a same-sex marriage with the American music star Linda Perry. But Linda is not the first love of her life. Yes!!! Sara has been in a number of relationships in her past. More interesting fact is that she dated several men in her past. Let's find out everything about her past and present relationships.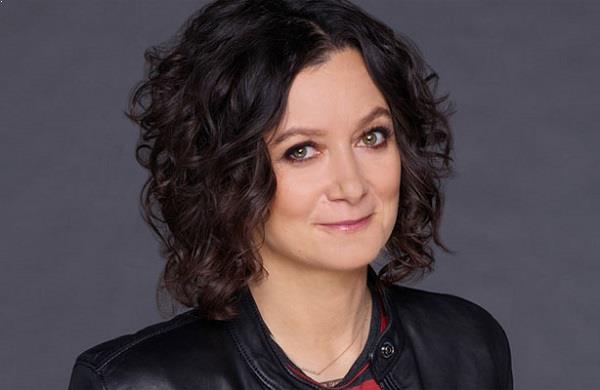 Sara Gilbert With co-star, Johnny Galecki
During her teenage, she dated the famous American actor and Roseanne co-star, Johnny Galecki for a year. The couple dated each other for few months in 1992. She was not a lesbian from the beginning; but it was later  that she realized what her true sexuality was. And she said:
"And we started dating and he would come over and we would, like, make out, and then I would start to get depressed."
Worried about the effect of the disclosure on her career, Sara Gilbert kept her true sexuality a secret.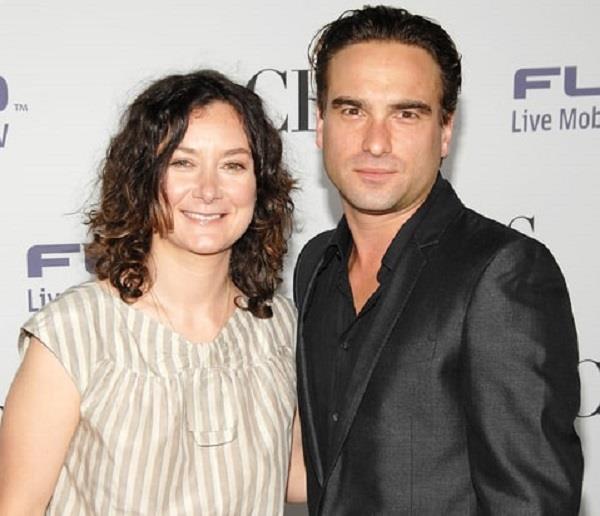 Source: Us Weekly (Sara Gilbert and Johnny Galecki)
She revealed that she first realized that she was a gay after dating her former Roseanne co-star Johnny Galecki. After her first breakup, she dated another American actor Tobey Maguire. Her second partner was also a guy. The couple began their relationship in 1993. They were together for three years and their relationship came to an end in 1996.
Sara Gilbert-Post break-up
After her breakup with Tobey, she revealed her sexuality in public and she began dating the American TV and Film producer Ali Adler. After being clear about her sexuality, she formed a relationship with Ali Adler. They began dating each other back in 2001. Being the members of same industry, they were very happy and open about their relationship at that time. Their relationship continued for a decade but they broke up in 2011.
Click to know more on Splitsville! Lesbian Couple, After 5 Years Of Marriage Sara Gilbert Filed Divorce From Wife Linda Perry! Insights Inside
With her love, Linda Perry
After her first breakup as a lesbian, she began dating the American musician Linda Perry. They were in the relationship for few years before their marriage. Their love affair turned into marriage 30 Mar 2014. They have been married for almost three years now and they are still living a happily married life.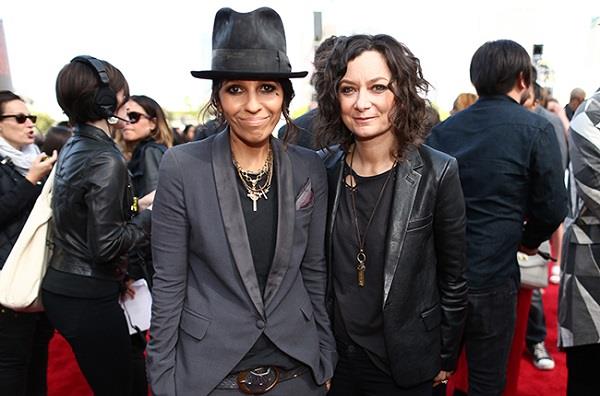 Click to get more details about The wedding of lesbian soccer stars Ali Krieger and Ashlyn Harris! Complete details here!
Update
Sara and Linda have split in December 2019 and the divorce procedure is in progress at the Los Angeles Superior Court.
Who is Sara Gilbert?
Sara Gilbert is an American actress who received two Primetime Emmy Award nominations for the ABC sitcom Roseanne 1988-1997. She is also famous for his role in The Big Bang Theory. More bio…