Sarah Barg, Ex-Wife of Glen Campbell!! Know About Her Lifestyle, Family And Relationships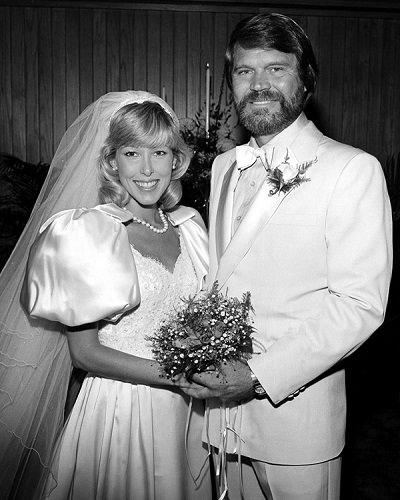 Sarah Bag is better known as the third wife of famous country singer Glen Campbell.
The famous singer-songwriter, musician, television host, and actor.
Glen who died on 8 August 2017 had married four times namely Diane Kirk, Billie Jean Nunley, Sarah Barg, and Kimberly Woolen.
---
Here are some of the details about the third wife of Glen Campbell.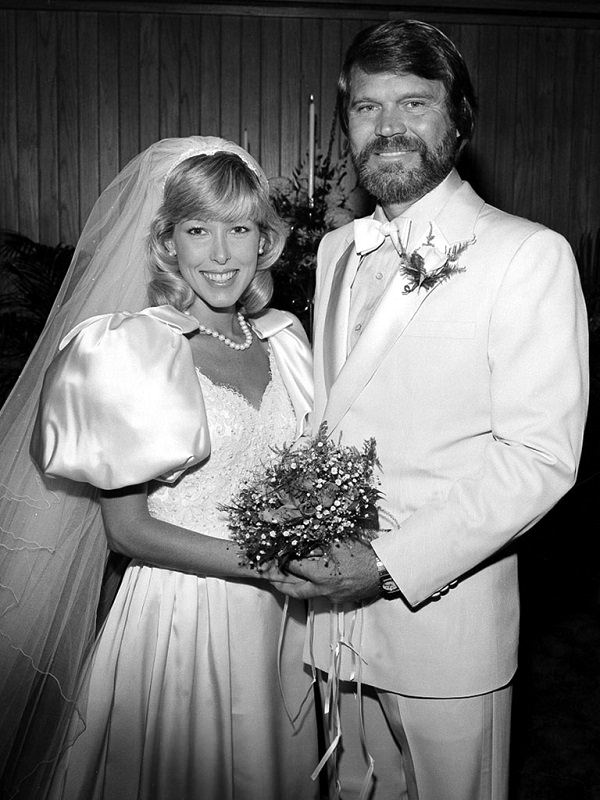 You may like to read Kimberly Woolen; Wife Of Glen Campbell! Here Are Details About Her Relationship With Her Husband, And Her Children
Marriage of Glen Campbell and Sarah Berg
Sarah Berg and Glen Campbell tied the knot in September 1976. Glen then announced that he was attracted to Sarah at first sight.
He explained:
"I can't be alone. We're going to get married as  soon as all the papers are in."
Before sharing the marital relationship with Glen, she was previously married to another singer-songwriter, Mac Davis. Mac and Glen were the closest friends of that time.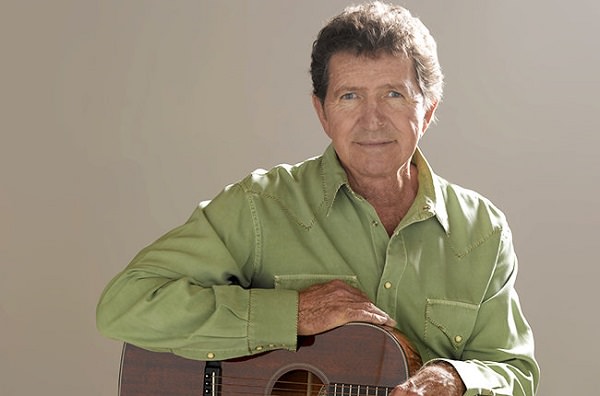 Mac and Davis tied the knot in 1971 when he just divorced Fan Cook with whom he was in a married relationship for 6 years from 1963 to 1968.
Their marriage couldn't work and they decided to part ways. After five years of their marriage, they ended their relationship with a divorce.
Divorce of Sarah Berg and Glen Campbell 
As Mac and Glen were a friend, Sarah first met him when Campbell went on dinner with Mac and Sarah. Just after the divorce of Sarah and Mac, the former duo started dating. Glen came to know about their separation when two friends were playing golf.
He spilled the beans about their dating saying:
"I don't know what their problem was and don't want to know, but that marriage was over,"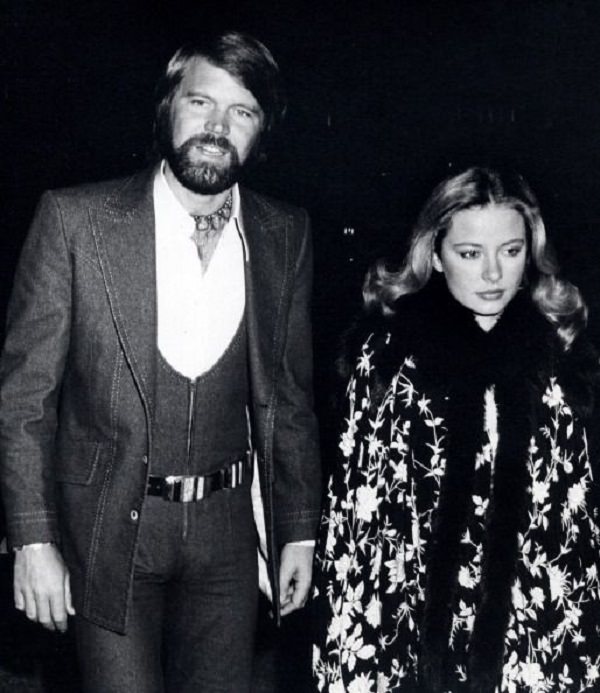 Moreover, he also revealed that he was attracted to Sarah before her divorce. He revealed:
I can't be alone. We're going to get married as soon as all the papers are in.
Sarah tied the knot with Glen in September 1976 when she was 24 years old. In addition, the couple was blessed with a son named Dillon.
But after four years of marriage, their relationship couldn't work out. The former duo got divorced in 1980 without citing the reason behind their divorce.
Also read Four times married! Most talked about gossip in a relationship! Glen Campbell surely had a dramatic life! Know all about it here!
Kimberly Woolen: Fourth wife of Glen Campbell
Kimberly Woolen is the wife of the late legendary singer Glen Campbell. Gen died at the age of 81 in Nashville on Tuesday morning. He had a long battle with Alzheimer's Disease. Behind him, he had a beautiful wife and eight children.
In November, Kimberly is about to speak about the challenges faced by people living with the disease and their families at The Alzheimer's Alliance of Smith County luncheon in Tyler, Texas.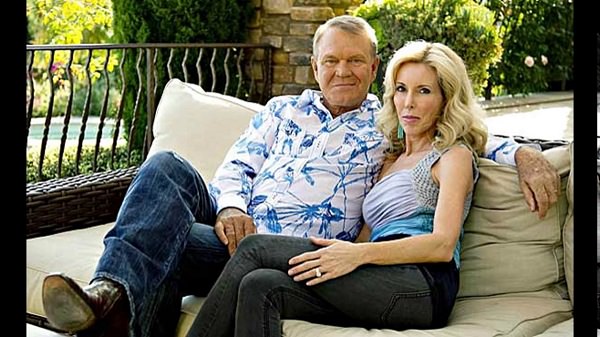 Glen and Kim met on the blind date for the first time. And Glen's banjo player Carl Jackson played the role of the matchmaker at that point. Moreover, he was also dating a friend of Woolen at the time. They had their first date at the Waldorf-Astoria with Campbell's parents. Read the full story here…
Short bio on Glen Campbell
Glen was an American singer, guitarist, songwriter, television host, and actor. Likewise, he was also known for a series of hit songs in the 1960s and 1970s, and for hosting a music and comedy variety show called The Glen Campbell as well as Goodtime Hour on CBS television, from January 1969 until June 1972. More bio…