Is Sarah Casinghini married to boyfriend Vadim? Know about her son with Mike Nitipaisankul, her age, social media, biography…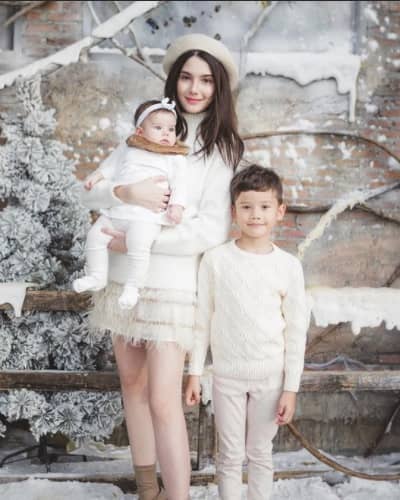 Sarah Casinghini has a daughter with her ex-boyfriend, Vadim. Vadim is a Ukrainian model who works in China. She had revealed that they made plans to get married in February but the plan got canceled.
The reason for postponing their marriage was the outbreak of the Covid-19 virus. She gave birth to their daughter Emily whom Vadim was not able to meet due to Covid as he was stuck in China.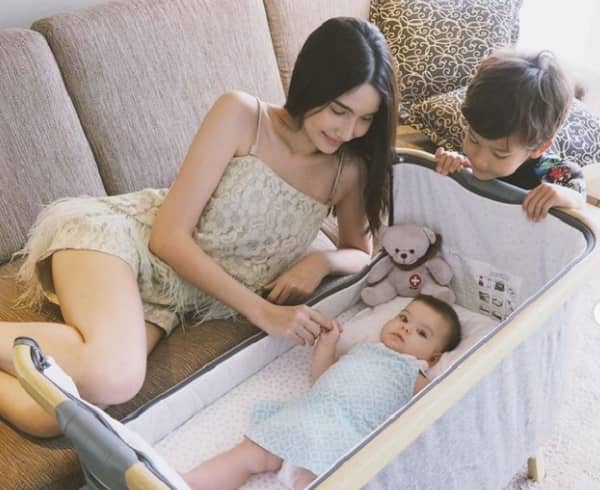 It is known that their plan to get married has been canceled as Vadim is no longer interested in supporting their daughter Emily.
What happened between Sarah and Pirat "Mike" Nitipaisankul?
Sarah Casinghini and Pirat "Mike" Nitipaisankul welcomed a son together. Their son Maxwell was born in July 2014. She persuaded Mike to carry on paying support for their son Maxwell.
She revealed to the media that she had a battle with Mike who launched a high-profile legal bid to gain rights as a father and joint custody over their child.
Likewise, Mike revealed that he had withdrawn his legal bid which frees him from any obligation to send any support. He wants to be sure where his money actually goes.
He is going to hand over the money to Maxwell when he becomes a bit bigger. Similarly, Mike would no longer send Sarah money every month though she could still ask for help with Maxwell's upkeep if she needs it.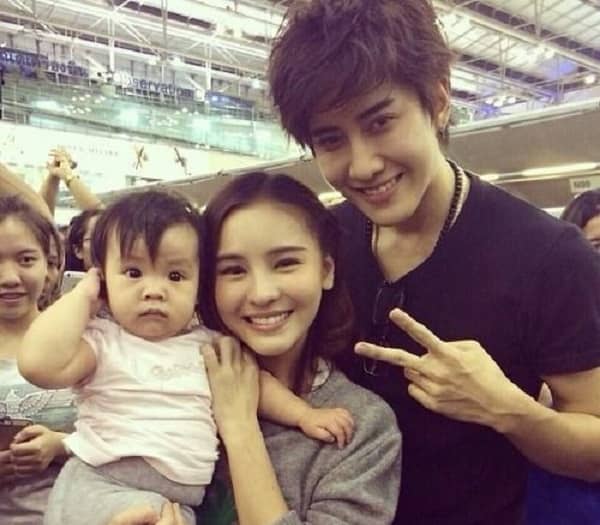 Also, read Josh Brolin and his wife Kathryn Brolin welcomed their second daughter! Know about his wife, married life, children, net worth, biography
What is the age of Sarah Casinghini?
Sarah Casunghini was born on 14th April 1990 in Milan, Italy. She is 32 years old at present. She went to ACC Business Prep School. Sarah attended the Bangkok University International College. She graduated from BUIC in the year 2013. She currently lives in Bangkok, Thailand.
Casinghini is the founder of Mamimax. It is a boutique clothing shop for children and their mothers. She also founded Khon Noi By Maxwell and Mes Thailand. Mes Thailand is a company that produces moisturizer oil products with 24k gold for the lips.
Sarah is also promoting Wongnai which is a Thai lifestyle platform providing people with restaurants, food recipes, beauty, and travel. Wonga's mission is,
"To be a leader in the Thai Super Lifestyle platform That connects good things to Thai people by presenting content and reviews From real users, complete " 
Also, read 30 seconds to fall in love! Richard Branson's love at first sight with Joan Templeman! Know about her children, childhood, previous marriage, biography
Sarah Casinghini has an Instagram account with 717k followers. She has made more than 1.3k posts on her account. She posts pictures with her children mostly. Sarah celebrated Christmas with her two children. She is also a foodie and can be seen enjoying various meals with her children.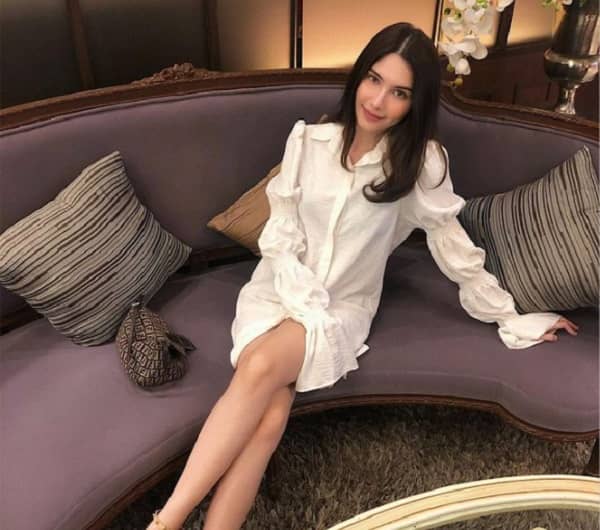 Likewise, she also promotes various Thai products on her account. On 14th July 2020, she gave a Peppa Pig theme birthday party for her son Maxwell's 6th birthday. She shared a picture of his birthday and wrote,
"14:7:20 Happy 6th Birthday to you Maxwell My charming little one. My sweet, kind and funny little one. The love of my life You don't know how much you can love and how selfless you can be until you have a child. I am so blessed and so grateful for you each and everyday. I am so lucky to be your mummy,"
Similarly, she has a private Twitter account which she joined in March 2014. It seems like she does not use the Twitter account at present. Sarah also has a Facebook account where she makes posts more frequently.