British TV presenter Sarah Cawood is Diagnosed with Breast Cancer!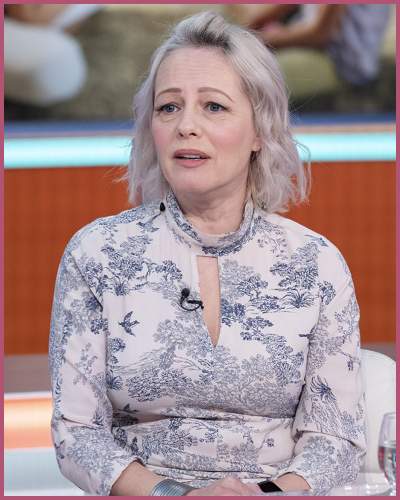 BBC Children's show broadcaster Sarah Cawood has been diagnosed with Breast Cancer as revealed in September 2022.
The Live & Kicking host has stage one breast cancer after she has her first routine mammogram.
The former Top of the Pops host is worried about her slow death but thankfully it just stages one. 
---
When is Sarah Cawood diagnosed with breast cancer?
The English broadcaster, Sarah Cawood, 50 has been diagnosed with stage one breast cancer in August 2022 but the news came a month later.
The TV presenter obtained her reports last month after having her first routine mammogram. After that, she had to biopsy to confirm the result saying,
"They couldn't give me my screening result back yet. So I had another mammogram and an ultrasound and then they said, 'We're going to biopsy you.' That's where they take a bit of tissue from your boob."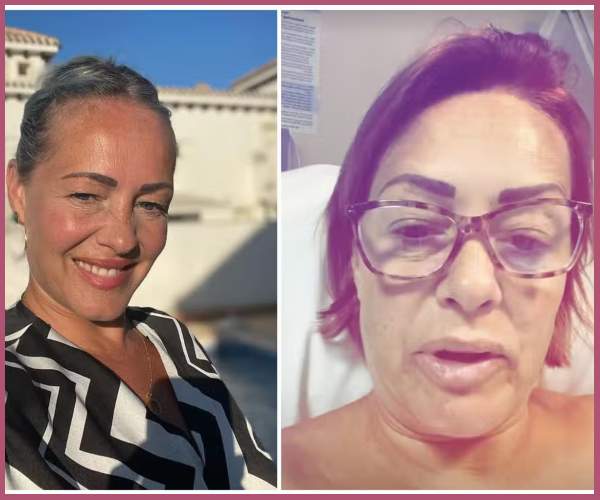 Cawood's breast had developed a lump but thankfully it was not a cyst. It gave a sense of relief as this is not the aggressive form of cancer yet but what if it was? Cawood then pondered saying,
"I did the lying in bed at night, not watching my children grow up thing. I always think cancer seems like a slow death. It's like being chucked out of the party early."
Cawood's husband, Andy Merry was by the side of his wife for obtaining her biopsy result when doctors suspect cancer. The cancer patient then added,
"Nobody cried, it wasn't very dramatic. It's just a lumpectomy, radio-therapy, then a drug called Tamoxifen, which is a hormone blocker, for five to ten years."
Also, Read Heart Rendering Update on Health of Sky Sports presenter Jo Wilson! Insights into her stage three cervical cancer diagnosis
What treatments is Cawood undergoing after her cancer diagnosis?
Sarah Cawood is continuing with very treatments after her first stage of breast cancer. She opened up about her struggles with the effects of coming off hormone replacement therapy (HRT).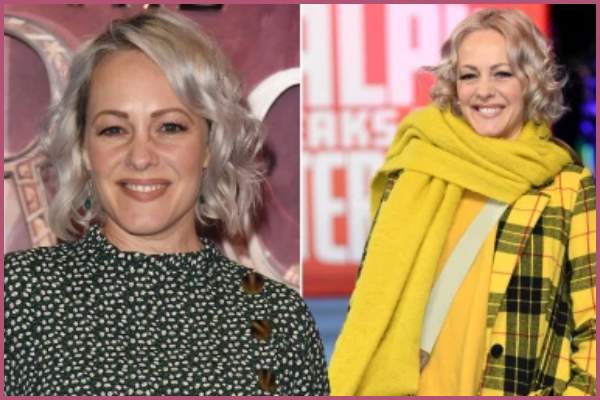 Her treatment plan also includes a lumpectomy, radiotherapy, and hormone blockers. Meanwhile, it mainly dealt with her coming off HRT for menopause which has caused annoying brain fog.
While undergoing the procedure, she faced brain fog which made her forget her daughter's name twice. She had Cawood is now sharing her health update and a strong message since he has been undergoing treatment.
Sarah dealing with her current situation also showed her interest in revealing more of her boobs back in her time mentioning she failed to do so with her then-boyfriend, Bluetones guitarist Adam Devlin.
"Back then, the way to really get your profile built up was to do lads' mags shoots and I didn't. Partly because of Adam and partly out of some weird sense of propriety."
Cawood is currently heartbroken after she became a victim of breast cancer at age 50. She is worried about not being able to raise her kids, Hunter, 10, and Autumn, nine properly but managed to calm herself after it does not turn out to be aggressive
Also, Read Cynthia Bailey is Hopeful about Her Mom's Fight Against Breast Cancer!