Sarah Ferguson Gets Candid About Her Mental Problems that She's Kept Secret Over The Years!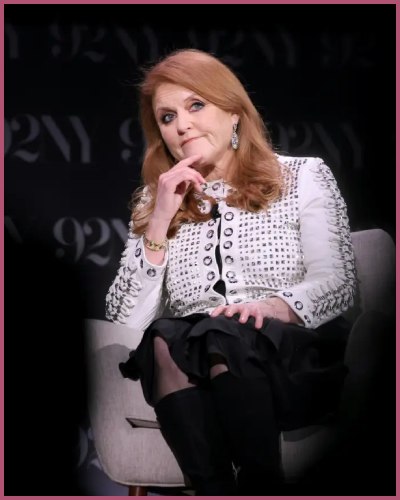 Sarah Ferguson talked about the mental problems she faced in the past.
Ferguson married prince Andrew in 1986 and the two separated in 1992.
The former couple shares two daughters together.
---
Sarah Ferguson opened up about her past mental issues
Sarah Ferguson, the Duchess of  York revealed that she had a lot of mental problems that she has kept a secret for a long time.
The 63-year-old former Royal appeared in an interview on stage at the 92nd  Street Y in New York on  Monday. She said,
"I've always managed to hide [them] very well. People-pleasing, over-generosity, gift-giving, all that sort of stuff,"
Moreover, the Duchess also revealed why she felt the utter need to buy presents for others in her life in the past.
Prince Andrew's former wife confessed,
"[It was], 'They can't love me,'"

"I have no self-worth, therefore I must over-compensate. And it's a thing I talk about very candidly."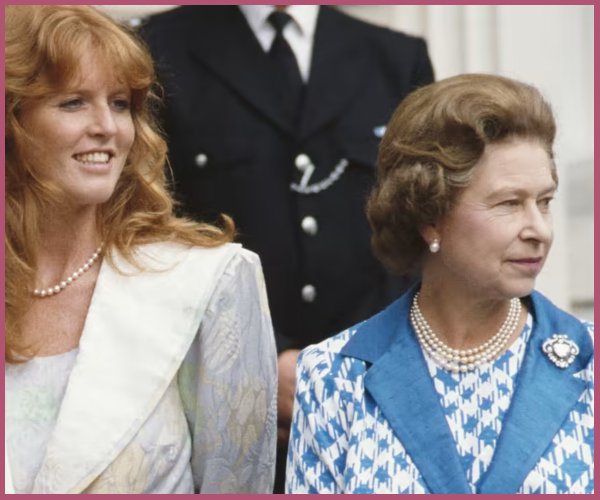 Ferguson was present at the event to promote her latest novel called A Most Intriguing Lady. She also joked with the crowd saying that she also wants to do acting apart from writing.
Sarah said,
"I would like to do a Hallmark film,"

"I want to be the one who leaves New York and goes to Vermont or somewhere and the car goes off the road and a really handsome man comes to rescue me."
Also, Read Sarah Ferguson Said that Her Close Friend Lisa Marie Presley Died of a Broken Heart after Her Son Benjamin's Suicide in 2020!
Sarah felt reluctant to talk about Prince Andrew and Prince Harry
The Her Heart for a Compass author, however, hesitated to talk about her former husband when asked. She did not shy away from calling him a good man at a point.
Andrew was forced to step down from his Royal roles due to his controversial friendship with sex offender Jeffrey Epstein.
Ferguson then turned the conversation into a discussion about the exes' two daughters, Princess Beatrice, and Princess Eugenie.
She explained,
"The thing is, is that the girls and I are called 'the tripod,' but it's very sad to see the cruelty given to another,"

"And I feel very strongly that the most important thing is to keep Beatrice and Eugenie and tripod, the mum, the best way we can, [which to] win is by success, and my goodness, the kids are incredible."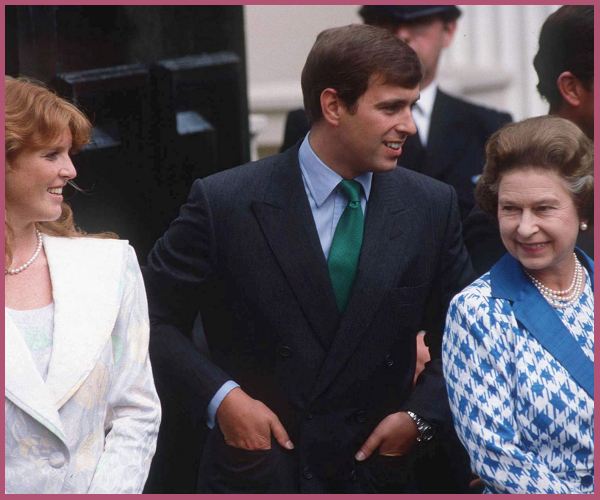 Ferguson, who shared a troublesome relationship with the Royal Family also managed to tackle the questions when asked about Prince Harry and Meghan Markle.
The Duchess explained,
"[Princess] Diana and I, we played a lot and had a great time and I feel really strongly — and so would the King — [that she would] be so proud of the grandchildren. And of the family."
Perhaps hinting at the current  strained relationship between Harry and King Charles III, Sarah said,
"And I do believe in family unity. I think forgiveness is key,"
The Sussexes confirmed that the Royal household asked them to vacate Frogmore cottage, the day after the Prince's controversial memoir Spare was released.
Also, Read Prince Harry and Meghan Markle's Two Children Receive Royal Titles From King Charles III!