Sarah Ferguson Attends the Queen's Funeral and Gets a Second Row Seat Beside her Daughter Princess Eugenie!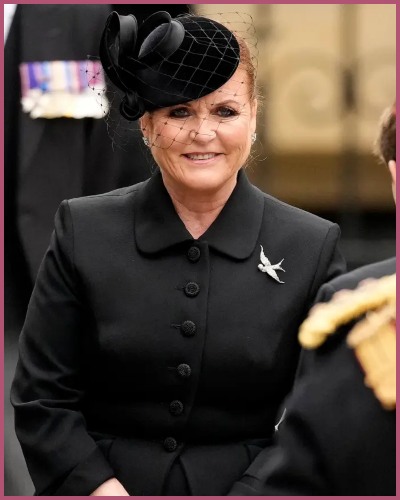 Sarah Ferguson got a chance to say her final goodbye to her former mother-in-law at Westminster Abbey.
The ex-wife of Prince Andrew wore all black to attend the funeral ceremony of her Majesty, the Queen.
Ferguson also took to Twitter to pay tribute to the Queen last week.
---
Sarah Ferguson arrives at Westminster Abbey to attend the Queen's funeral
It seems like the Royal Family has forgiven Sarah Ferguson for all her past deeds.
The former royal family member received a second-row seat at Queen Elizabeth II's funeral. She took her seat between her youngest daughter Princess Eugenie and the Queen's nephew David Armstrong-Jones, the son of late Princess Margaret.
The Duchess of York sat right behind, Catherine, Princess of Wales.
Last week, Fergie, as she's famously known, took to Twitter to mourn the death of her Majesty.
The mother of two tweeted: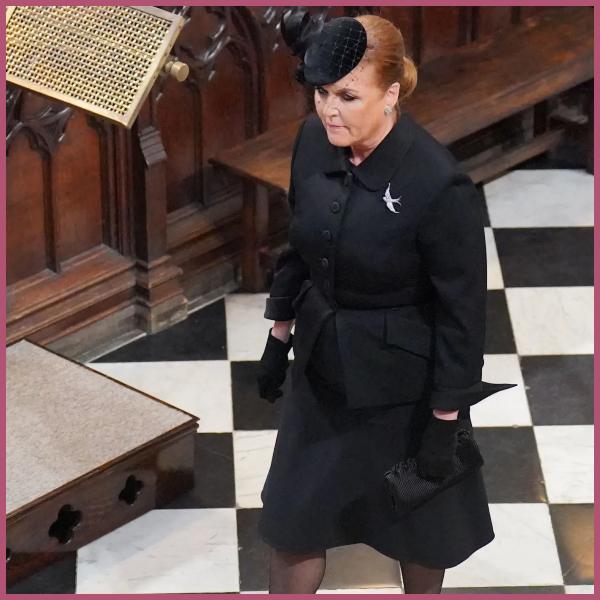 "I am heartbroken by the passing of Her Majesty the Queen. She leaves behind an extraordinary legacy: the most fantastic example of duty and service and steadfastness, and a constant steadying presence as our head of state for more than 70 years,"
She also praised the Queen's  selfless  devotion and wrote:
"She has given her whole life selflessly to the people of the UK & the Commonwealth. To me, she was the most incredible mother-in-law and friend. I will always be grateful to her for the generosity she showed me in remaining close to me even after my divorce."
Prince Andrew's ex-wife concluded:
"I will miss her more than words can express."
Also, Read Sarah Ferguson Reunites With Ex-Husband Prince Andrew To Pay Tribute To Queen Elizabeth II!
Prince Philip hated Sarah after her controversy
Sarah and Prince Andrew tied the knot in 1986, less than a year of dating. The ex-couple shares two daughters, Princess Beatrice and Princess Eugenie.
However, they separated in 1992 and finalized their divorce in 1996.
Even after the divorce, they remained very close and even lived in the same house.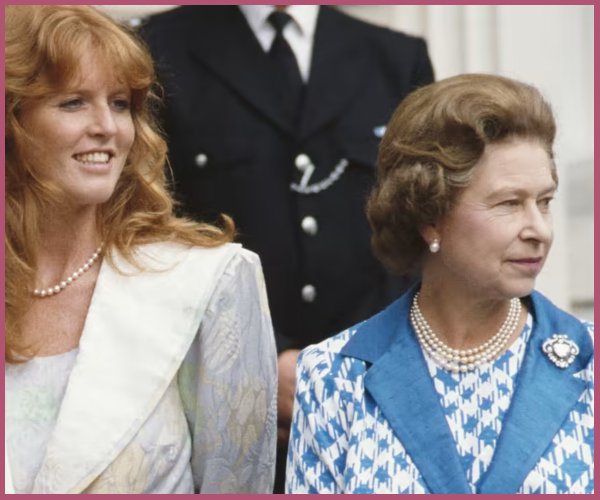 The divorce was followed by a very scandalous event, pictures of Fergie having her toe sucked by her so-called American financial advisor John Bryan. Her topless picture from the same day was a humiliating thing for the Royal Family.
Prince Philip publicly detested her after her divorce from Andrew. The Queen, however, maintained a loving relationship with her. Last year, Her Majesty invited Sarah to spend summers at Balmoral.
After the Queen passed away, Prince  Andrew and Sarah have taken the responsibility of taking care of her beloved corgis.
Last week, the former royal couple came together to view floral tributes left for the late monarch outside the gates of Windsor Castle.
Also, Read Princess Anne Curtsies to Mum Queen Elizabeth II for the Last Time!