Sarah Grant flaunts her swimsuit body at the age of 71!
Model Sarah Grant made her debut on Australian fashion week
She rocked a swimsuit at the age of 71
She has been an inspiration for many models
---
Sarah Grant is unstoppable at the age of 71! The Swimsuit model made her runway debut in Australian fashion week wearing a black scoop-neck one-piece with a breezy floral over short. Similarly, Sarah walked the Aqua Blu show at Carriageworks in Sydney with such grace.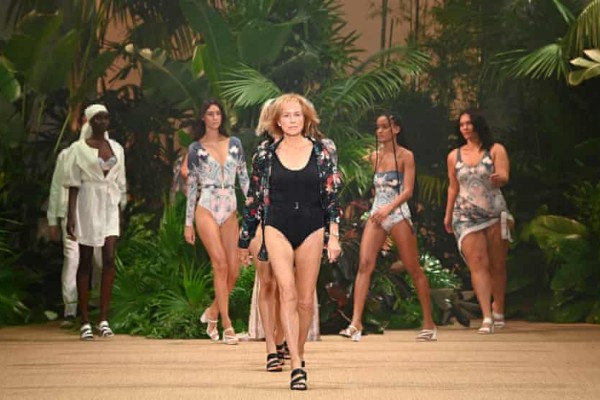 Grant said,
"It's great for older women to see a more mature person wearing an outfit because then they can relate to it, and it's good for business because baby boomers are one of the largest demographics when it comes to buying fashion. Wearing a swimsuit wasn't a problem for me because 70 is the new 50."
She gave the reason that people in their 70s are healthier and live longer. Also, one gets just one body so she is proud to flaunt it. She is motivating and empowering everyone whatever shape, size, and age they are. Grant also commented on the beauty standards that have changed since her first turn on the catwalk, saying they're more unrealistic these days. She said,
"We were all just regular sizes — a size 10 or size 12 – so there wasn't that pressure to be slim. When the super skinny look came in it was really tragic for the business and a lot of girls ended up with issues because of it."
Also read Salma Hayek inks a huge Sunflower tattoo on her chest, tropical vacation bikini photos!
How did Sarah Grant get into modeling?
Sarah Grant made her first catwalk appearance at the age of 16 for Pierre Cardin in New Zealand. She had snuck into a dress rehearsal and Pierre wanted him to do the show. She had a tall frame in comparison to the other girls so they took out the newspaper from the shoes.
Since then she worked for Vogue in Paris, Italy, and London, and was shot by royal family photographer Norman Parkinson, and Helmut Newton. Likewise, Helmut Newton asked her to pose nude on a motorbike which she refused. Her first big break was in the year 1960s. At the time there were no hair and makeup artists. They used to have their own bag of wigs, shoes, and makeup which they used to do on their own.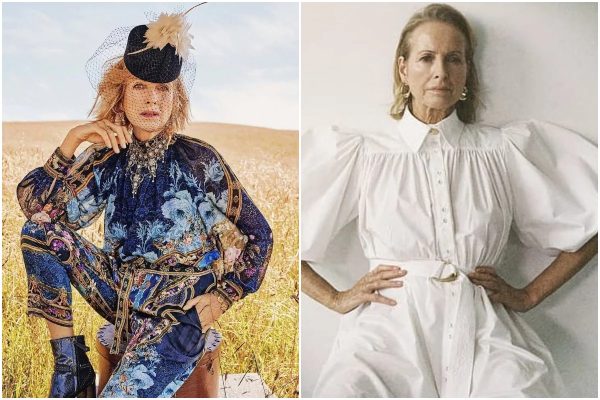 Also read Double-Trouble! 7 Dulce Instagram Models You'd Love To Taste Their Cake