Sarah Hyland revealed her weight loss through the Twitter; Her journey during the weight loss, being accused of promoting Anorexia, and much more
Weight Loss is not the easy journey at all. As we know, on one hand, it is very easy to gain weight while on the other hand losing weight is the toughest job ever. We have known much weight loss journey of the public figure like Gabourey Sidibe, and Mama June. They have openly talked about the journey from going fat to fit. Gabourey described how she lost her weight and came fit in the jeans while Mama June flaunted her slim body in the camera. We may be this stories may have been inspirational to the people who go through the same dilemma.
Likewise, here is another story of the very stunning Sarah Hyland. She also disclosed that she was accused of promoting Anorexia. Scroll to know more: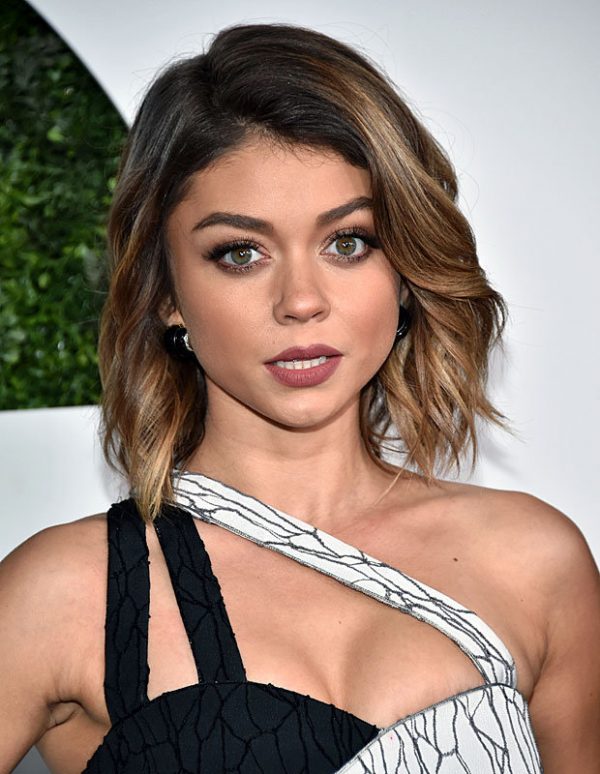 Sarah Hyland says she was accused of promoting  Anorexia
There was not always flowers and blossoms in Sarah's life as she has faced many difficulties. Hyland went through a kidney transplant in 2012. In the recent post, she shared a lengthy post disclosing, she's being "accused of promoting anorexia" after posting an Instagram photo of herself dressed in only an oversize Sherwood anti-bullying T-shirt.
Clarifying all the scenario, she gave her statement through the Twitter. Moreover, in the post she said:
"I want young girls to know that's NOT my intention. While these comments don't affect me, they may affect others. So I'm here to say that no one should aim to be the weight that I am right now. … It's never fun to look in the mirror and see your hard work at the gym fade away or have your legs be the size of one's arms. But I know that when I get clearance I will be able to get back to the STRONG, lean, and fabulous self I know I can be."
My story as of now. Part 1. pic.twitter.com/6kWlnxgjIb

— Sarah Hyland (@Sarah_Hyland) May 24, 2017
As previously detailed, Hyland canceled her SAG Awards appearance in January due to health reasons. Later on, she assured her fans on Wednesday that she'll be OK.
At the end of the post she concluded by saying: 
"There's no need to worry! I've been down before and I'll probably be down again in my lifetime but I'm steadfast and solid and will conquer my obstacles."
Sarah Hyland opens about the secret of her weight loss; Scroll to read 
Sarh Hyland recently lost her weight due to the bed rest. She opened up about the thing on Twitter on Wednesday, May 24. In an emotional post, she gave the reply to those who've accused her of promoting Anorexia. In her post she wrote:
"I haven't had the greatest year. Maybe one day I'll talk about it but for now, I'd like my privacy. I will say that this year has brought a lot of changes and with that, physical changes. I have been told that I can't work out. Which, for me, is very upsetting." 
Part 2 pic.twitter.com/Uu54zACNc7

— Sarah Hyland (@Sarah_Hyland) May 24, 2017
In addition, she continued saying:
"I love to be STRONG. Strength is everything. Being strong has gotten me where I am. Both mentally and physically. I am not a fan of 'being skinny.' Which many of you have told me that I am too much of … you're right. No one's head should be bigger than their body but considering that I've basically been put on bed rest for the past few months, I've lost a lot of muscle mass. My circumstances have put me in a place where I'm not in control of what my body looks like."
More about Sarah Hyland 
An American actress, Sarah Hyland is famous for playing in the prominent movies such as Struck by Lighting, Vampire Academy, Scary Movie 5 and XOXO. Sarah also has won a number of highly acclaimed accolades. These include Screen Actors Guild Award and Critics Choice Television Award. See more bio…