Sarah Hyland 's boyfriend Wells Adams upset with rumors that Sarah would pay for his engagement ring!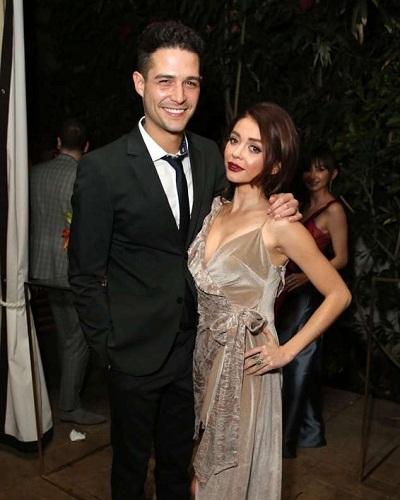 American actress Sarah Hyland's boyfriend Wells Adams is upset with people commenting that his girlfriend Sarah Hyland pays for everything. Even the radio hosts of Bobby Bones Show mocked Wells Adams and said that Sarah would be paying for the engagement ring as well. Wells decided to set the records right.
Bobby Bones Show and the cheap comments on it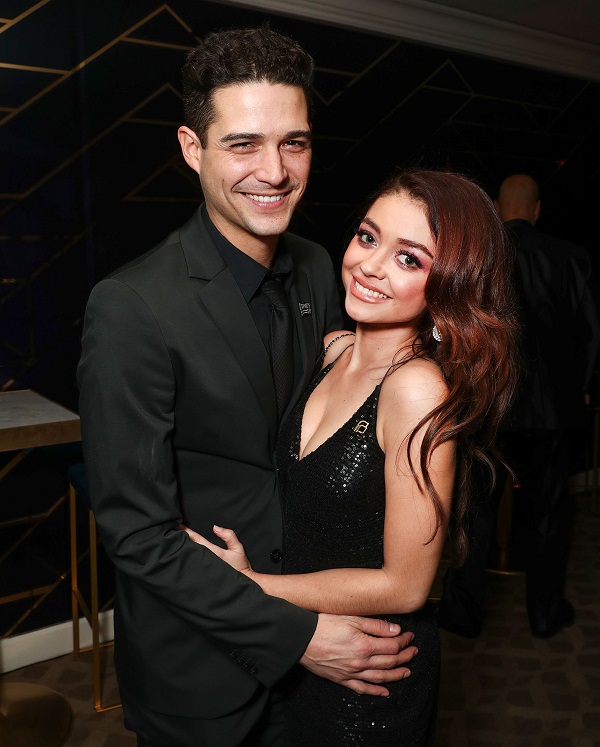 The radio hosts of the show Bobby Bones Show ridiculed Wells Adams for his relatively lesser amount of money compared to his girlfriend Sarah Hyland. They stated on their show that rumors were circulating that Sarah Hyland is going to pay for her engagement ring when Wells proposes to her.
They also added that he used to reside in a one-bedroom apartment before he shifted with Sarah in her mansion.
Wells was unhappy with these rumors and comments. He slammed the radio hosts when he came to the podcast Your Favorite things with Brandi Cyrus who is the sister of Miley Cyrus.
Wells Adams sets the record straight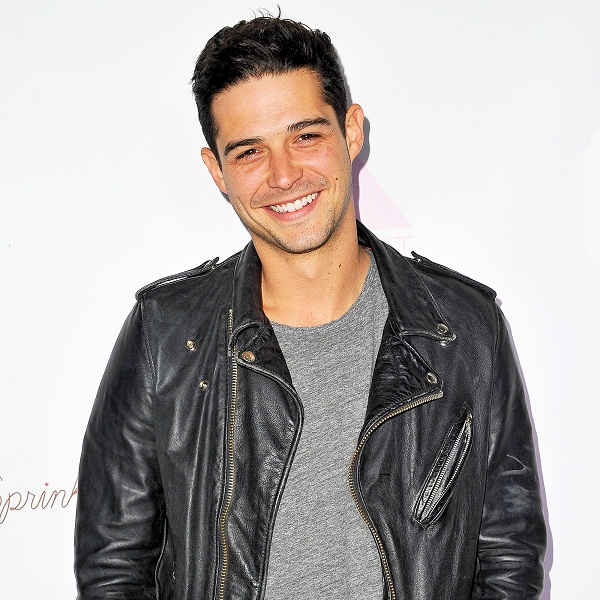 An unhappy Wells came for an interview on Brandi Cyrus ' podcast Your favorite things. He wanted to set things straight. He told:
"Can I go on the record right here? I will pay for this ring, I promise you. It will come out of my bank account,"
He further said:
"I guess the thing that grinds my gears the most is anytime I see anyone from that show, they're so nice to me. They're so nice to my face. Like if you're going to be a d—, be a d— all the time."
He also corrected the radio hosts about his previous living conditions. He said:
"Okay, by the way, I did not live in a one-bedroom apartment in Nashville… I owned a house then, it was a two-bedroom house!"
He told Brandi that he is hurt when people assume that Sarah pays for everything for him.
Sarah Hyland and her response
Wells also revealed that he showed and spoke to Sarah on this matter. Sarah was also angry and said:
"I'm f—ing going after those guys!"
Wells Adam and Sara Hyland and their relationship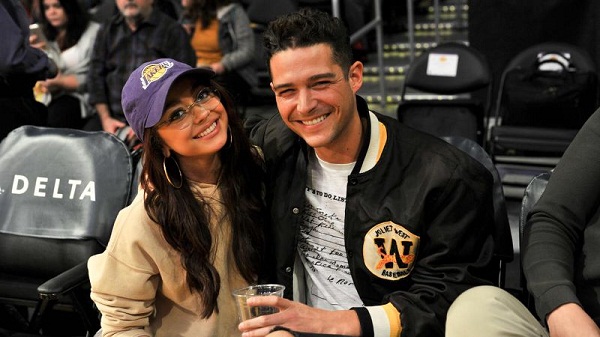 The couple Sarah and Wells met on social media when they slid into each other's DMs. Sarah and Wells met and began dating in 2017. In August 2018, they moved in together.
Wells had said that he wants to marry and settle down with Sarah. But he has not yet popped the question to her but wants to do it at the earliest. Hope the couple's love is not affected by all these indecent things been spread about them.
Short Bio on Wells Adams
Wells Adams is an American Radio DJ. He has recently gained popularity as one of the contestants on an American reality show, The Bachelorette. He is the morning show host of Nashville's independent radio. Currently, he is an on-air personality at iHeart Radio. More Bio…
Source: 9celebrity