Sarah Jessica Parker and her husband Matthew Broderick celebrate their 22nd wedding anniversary!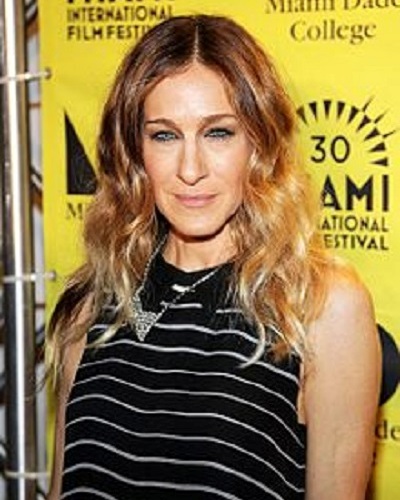 It was 22 years back on 19 May when the couple walked down the aisle together. Yes, the gorgeous Sarah Jessica Parker and her dashing husband Matthew Broderick celebrated their 22 years of togetherness this year.
Sarah Jessica Parker and Matthew Broderick celebrate their 22nd wedding anniversary
Sarah Jessica Parker, 54 wished her husband of 22 years, actor cum singer Matthew Broderick a happy wedding anniversary on 19 May 2019. She uploaded on her Instagram an old photo of her and her husband for her 5.4 million followers. She captioned it:
"May 19th, 1997- May 19th, 2019,"

"22 years, 8,030 days.

"And a billion memories.

"Happy anniversary baby."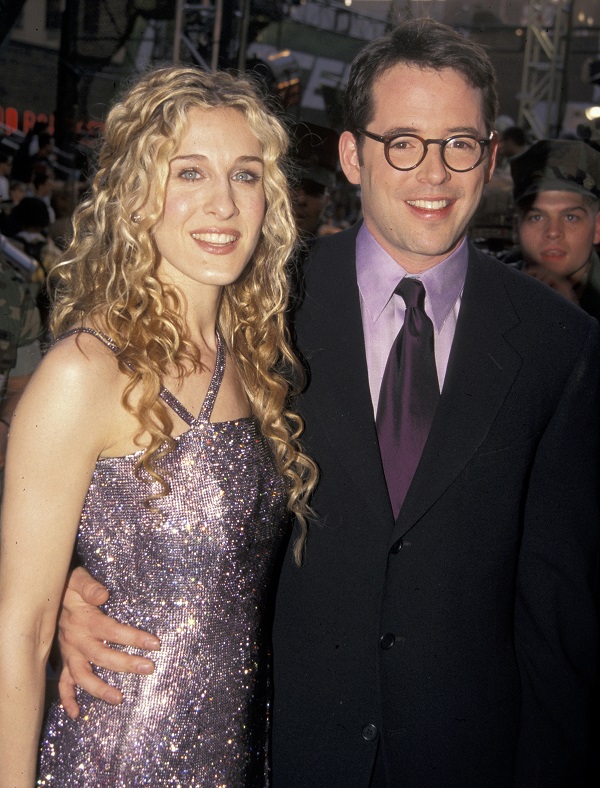 Sarah Jessica Parker and her recent response to the rumor of her marriage breakup
There were some rumors lately that the couple had a public spate. The rumors stated that they had a public screaming match. A US publication had asked for her comments on this matter. Sarah had shared this post and added:
"Over a decade of the same untrue, disgraceful nonsense,"
She went on to explain that she and actor Matthew had a blissful four days together in London. She denied any public screaming either in a restaurant or on the street as alleged by the rumor spreaders. Sarah also stated that there was no confrontation whatsoever during their stay in London.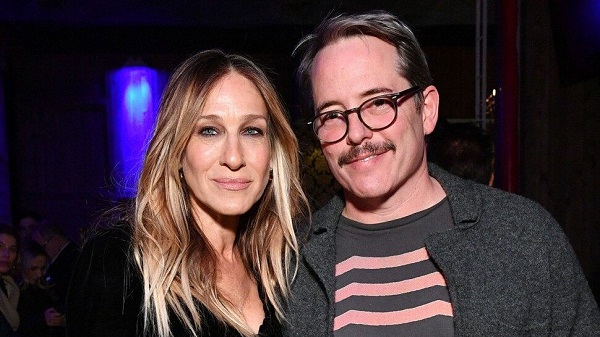 She wrote:
"My children and I are enormously proud of the work he is doing,"
She asked:
"Why not celebrate a marriage of 22 years and relationship of 27 years?"
She said further:
"We are nearing 3 decades of love, commitment, respect, family and home."
She tauntingly concluded:
"There's your 'scoop' From a 'reliable source',"
About the relationship of Sarah Jessica Parker and Matthew Broderick
The couple met in 1992 through Sarah's brother and began dating. After five years, they married on 19 May 1997 in a synagogue in lower East Side of Manhattan. Matthew's sister Janet Broderick officiated the civil ceremony.
The couple's first child son James was born on 28 October 2002. Their twin daughters Marion and Tabitha were born on 22 June 2009 by means of surrogacy.
They now reside in Greenwich Village. But a large part of their time they also are in a holiday home near Cill Charthaigh, a village in County Donegal, Ireland. Matthew had spent his childhood summers here. They also own a house in The Hamptons.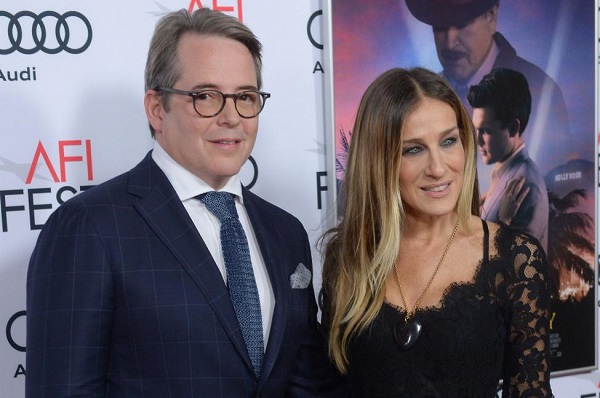 Click to read more about Is Sarah Jessica Parker obsessed with her looks? Is she considering Botox treatment?-Know the truth here!
American Actress Sarah had earlier dated actor Robert Downey Jr. from 1984 to 1991. The couple met while filming for Firstborn. But Robert was into drugs. Later after their split,  Sarah had disclosed:
"I believed I was the person holding him together."
She had a brief courtship with John F. Kennedy Jr.
Short Bio on Sarah Jessica Parker
Sarah is an American actress, producer, and designer. She is well known or her role as Carrie Bradshaw on the HBO television series Sex and the City (1998–2004). Similarly, she later reprised the role in films Sex and the City (2008) and Sex and the City 2 (2010). More Bio…
Source: BT TV, Wikipedia