Sarah Jessica Parker launches her new reality dating show on Showtime called Swipe Swap!
American actress Sarah Jessica Parker portrays the character of Carrie Bradshaw in the HBO series Sex and the City.
Gaining some tips from this role, Sarah is all set to launch a reality dating show on Showtime called Swipe Swap.
What is the show all about?
---
Let us find out.
Swipe Swap -the new reality dating show of Sarah Jessica Parker
American beauty Sarah Jessica Parker has a lot of experience on the show Sex and the City.
She has now decided to put all this gained knowledge and experience into her new show called Swipe Swap.
This show is a reality dating series and will premiere on Showtime in the USA soon. Later, it may be aired on ITV in the UK.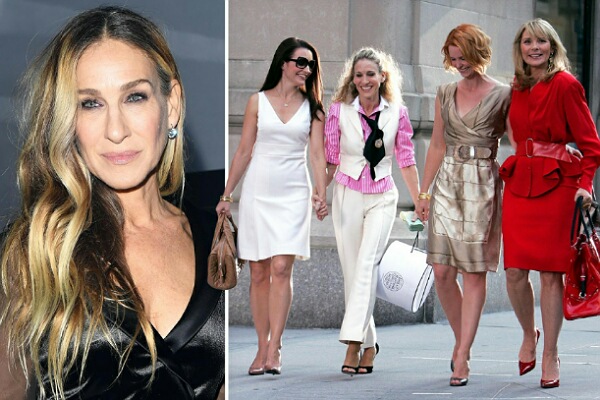 Sarah is the executive producer of the show. Her production company called Pretty Matches Productions will be producing the show.
She co-founded the company in 2005 with her business partner Alison Benson. The team behind the show Love Island would help Sarah direct this new series.
More about the new reality series by Sarah
Sarah's new show is about two singletons. They effectively trade each other's lives. Therefore, they move into each other's homes and live life with each other.
The two would go through the daily routines of the other and adopt each other's lifestyles. Additionally, they will mingle with the friends of the other singleton. This is in the hope of finding a new romantic partner.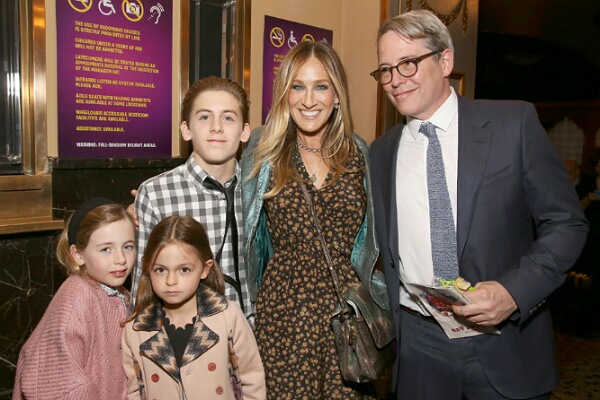 This show of Sarah, 57 is a new social experiment. In this show, Sarah will not be in front of the camera. But she will be seen in front of the camera in another show which would be a revival of Neil Simons' Plaza Suite on Broadway.
Her husband since 1997, Matthew Broderick would also be with her in this new play. Sarah has two children with Matthew. They are son James who is now 17 and daughters Marion and Tabitha who are both 11 now.
Sarah's other production Divorce
Her production company also produced the popular drama Divorce which is played on HBO and Sky Atlantic. In this, Sarah has also acted and portrayed the character of the highly-strung Manhattanite Frances Dufresne who divorces her husband Robert (Thomas Haden Church).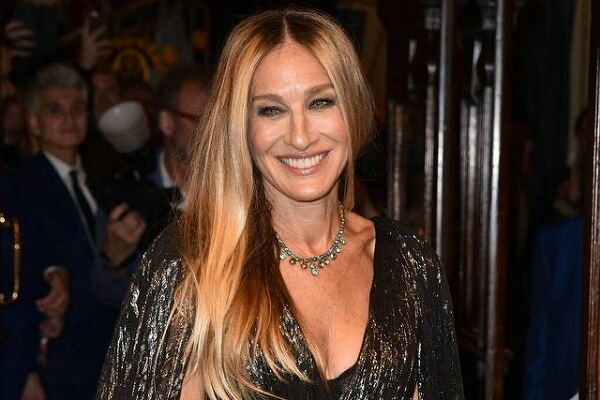 Sarah has been really busy these days. But still, she did find some time for herself. She was recently at the beach in the Hamptons. with a copy of the novel The Margot Affair written by Sanae Lemoine.
She looked gorgeous in her black one-piece bathing suit. Over her swimsuit, she was having a white cover-up around the waist. And above all, she was wearing large-rimmed sunglasses.
Though Matthew was not in the pictures the paparazzi took of her, he did accompany her on this beach trip.
Also, read The low-key relationship love story of Sarah Jessica Parker and Matthew Broderick! Are they still together?
Additionally, she was with her co-stars of Sex and the City to talk to The Bradshaw Boys. They also thanked the medical fraternity and frontline warriors of the COVID-19 pandemic.
Kim Cartrall said that we could not do without the healthcare providers and expressed her love and gratitude to them.
To read the full biography of Sarah Jessica Parker, click here