Sarah Michelle Gellar Opens up about her Experience with Postpartum Depression: I 'Made It Through'!
Sharing the experience! Sarah Michelle has some experience with postpartum depression and is expressing her battle with the disease. Let's see!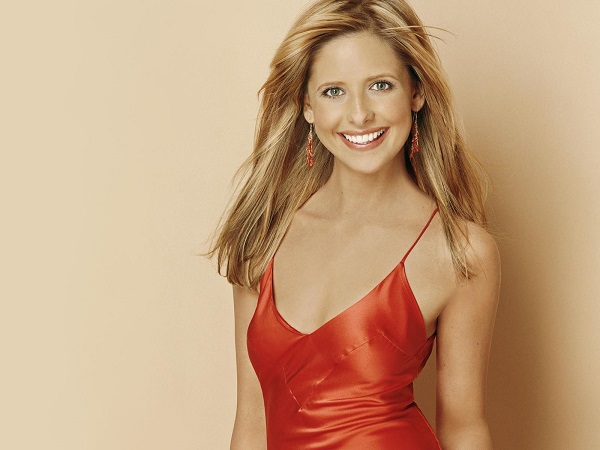 Sarah on Battling Postpartum depression
Jimmy Kimmel isn't the only star using his platform to talk about the healthcare crisis in the US. Sarah Michelle Geller recently took to Instagram to share her battle with postpartum depression.
"Having kids is wonderful, and life changing, and rarely what you're prepared for," the Buffy the Vampire Slayer alum, 40, captioned a black-and-white throwback photo of herself and Charlotte, now 7. "I love my children more than anything in the world. But like a lot of women, I too struggled with postpartum depression after my first baby was born. I got help and made it through, and every day since has been the best gift I could ever have asked for."
Gellar concluded her message with a call to action. "To those of you going through this, know that you're not alone and that it really does get better. And if you believe that postpartum depression should be covered by healthcare, please take a moment and go to callmycongress.com today, find your rep's numbers and let them know. #NotAPreExistingCondition."
The actress and her husband, Freddie Prinze Jr., also share 4-year-old son Rocky.
Gellar isn't the first celebrity to open up about her battle with postpartum depression. Adele, Chrissy Teigen, Hayden Panettiere and Courteney Cox are among the many others who've spoken out. Now more than ever celebrities are using their platforms to discuss previously considered taboo topics. Chrissy Teigen has opened up about her battle with postpartum depression after giving birth to baby Luna.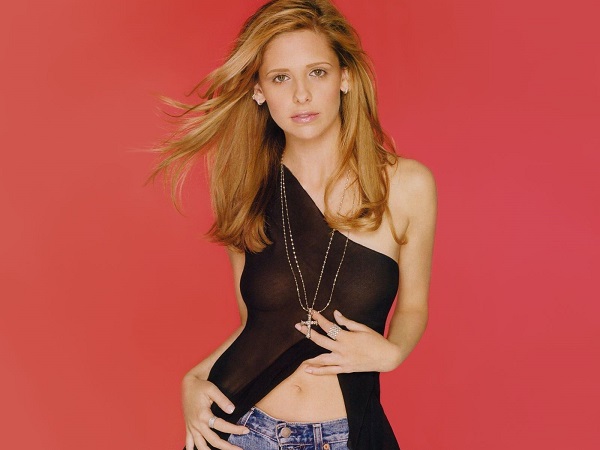 "I have postpartum depression. How can I feel this way when everything is so great," Teigen told Glamour Magazine in March.

"I had really bad postpartum depression after I had my son [Angelo], and it frightened me," Adele, 29, told Vanity Fair last October. Teigen, 31, meanwhile, told Glamour magazine in March that she "didn't think it could happen" to her, noting that "postpartum does not discriminate."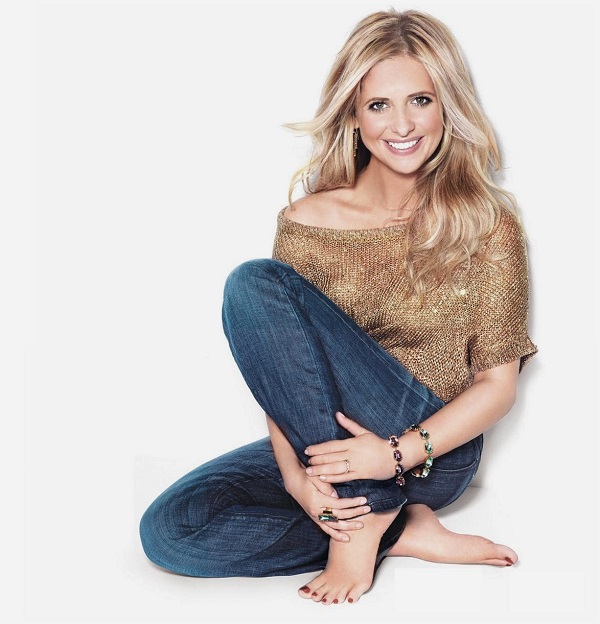 Short Bio on Sarah Michelle:
Sarah Michelle is an American actress, producer, and entrepreneur. After being spotted by an agent at the age of four in New York City, she made her acting debut in the made-for-TV movie An Invasion of Privacy (1983). Gellar went on to appear in numerous television series and commercials. Her first leading part was in the 1992 miniseries Swans Crossing, for which she was nominated for two Young Artist Awards, and her television breakthrough came in 1993, when she originated the role of Kendall Hart on the ABC daytime soap opera All My Children, winning the 1995 Daytime Emmy Award for Outstanding Younger Actress in a Drama Series. Gellar received widespread recognition for her portrayal of Buffy Summers on the WB series Buffy the Vampire Slayer (1997–2003), which earned her five Teen Choice Awards, a Saturn Award, and a Golden Globe Award nomination. More Bio…