Sarah Palin blasts Kathy Griffin for portraying herself as the victim: "Suck It Up, Cupcake!"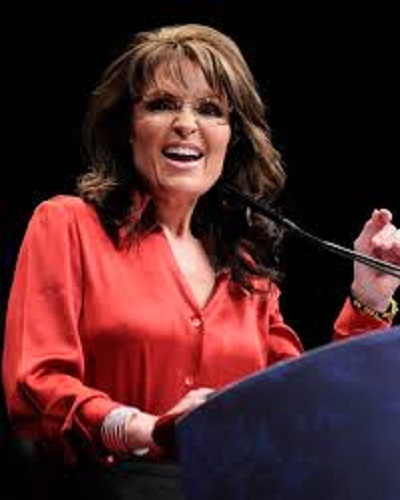 Sarah Palin Blasts Kathy Griffin For Playing Victim in the Donald Trump beheading photo scandal.
As reported, Griffin has been under fire this week after a photo was released.
---
Kathy Griffin portraying herself as the "victim"
As Gossip Cop has reported, Griffin has been under fire this week after a photo was released showing her posing with a decapitated head meant to resemble the president.
She initially apologized for the gruesome imagery, but on Friday, she held a press conference accusing the First Family of relentlessly attacking her in the picture's wake.
For her part, Palin has voiced objections on Facebook all week to Griffin's actions, but the lengthiest, most biting post came late Friday.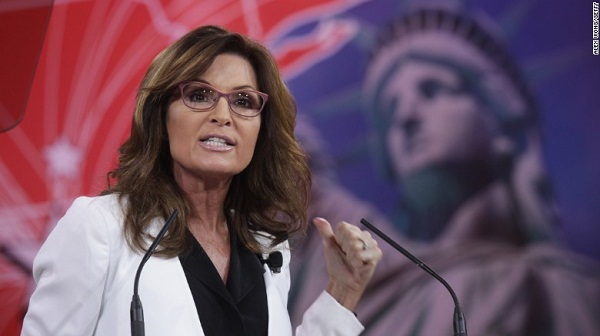 The 53-year-old former politician, who served as the governor of Alaska from 2006 until resigning in 2009 and was the Republican Party vice-presidential nominee in the 2008 election, wrote an impassioned Facebook post on Friday slamming the comedian.
Her words came after Griffin, 61, gave a tearful press conference earlier in the day apologizing again for holding up a decapitated head of President Donald Trump in a gag gone wrong and claiming the 75-year-old former businessman and his family were "bullying" her and "trying to ruin her life forever."
"I don't think I will have a career after this," she said while crying.
Adding that Trumps' alleged bullying has led to her being vilified, receiving death threats, and losing work.
"I'm going to be honest, he broke me."
Palin's advice to Griffin:
"Suck it up, Cupcake."
Sarah Palin claims
"Kathy's crocodile tears at her publicity-seeking press conference today mean nothing to mothers who've witnessed the ramifications her sick acts have had on precious children," Palin claimed.

"And today Kathy claims SHE is the victim!"

"Kathy Griffin has mercilessly attacked children for years," the one-time vice presidential candidate began, going on to assert.

"When this 'celebrity' traveled all the way to Wasilla and actually knocked on my home's door to personally humiliate my kids again, I knew she was deranged."
Palin said she was biting her tongue to not say what she'd actually tell Griffin to her face a decision of restraint she said she was doing on behalf of Melania Trump and other mothers who've tried to protect our children from Kathy's soulless vile attacks.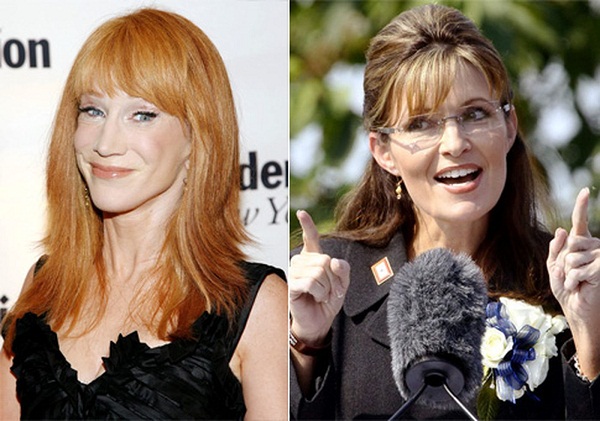 But Palin did explain the own personal harassment she said she received from Griffin including a 2010 episode of the comedian's Bravo reality show My Life on the D-List in which Griffin traveled to Wasilla, Alaska, met up with 31-year-old daughter Bristol's baby-daddy Levi Johnston, and knocked on the politician's door to invite her to her comedy show.
While Palin wasn't there, Griffin did leave a note. She wrote:
"Dear Palins who are 18 years old or older,"

"I'm doing a funny comedy show on Friday night at the Anchorage Performing Arts Centre. Come see me. I'll even comp you or at least a two-for. xoxo, Kathy Griffin."

"You can't do nicer than that," Griffin before leaving the note at Palin's doorstep.

"When this 'celebrity traveled all the way to Wasilla and actually knocked on my home's door to personally humiliate my kids again, I knew she was deranged," Palin wrote on Facebook.
She also called out an interview Griffin did with The Hollywood Reporter in January 2011, in which she made it her New Year's resolution to make fun of Palin's then-21-year-old daughter Willow.
"I've already gone for Sarah, Todd and Bristol obviously," Griffin said. "But I think it's Willow's year to go down. In 2011, I want to offend a new Palin."

"The liberal 'star' had attacked my teenage daughters for so long first Bristol then, inexplicably, giddily announced she would 'go directly after Willow Palin' despite Willow's young age and innocence in doing anything to earn the wrath of this attacker."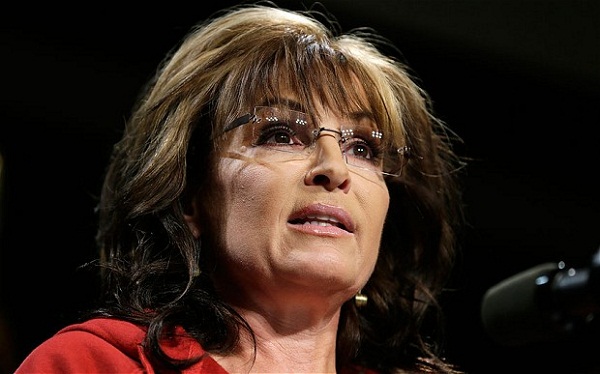 "Suck it up, cupcake" is a catchphrase Palin first started using when Trump became the likely Republican nominee for president. She now has it on merchandise, and her post on Griffin linked to a page where a T-shirt with the slogan is selling for $26.99.
Short bio on Sarah Palin and Kathy Griffin
Sarah Louise Palin is an American politician, commentator, and author who served as the 11th Governor of Alaska from 2006 until her resignation in 2009.
As the Republican Party nominee for Vice President of the United States in the 2008 election alongside presidential nominee, Arizona Senator John McCain, she was the first Alaskan on the national ticket of a major political party and the first Republican woman selected as a vice-presidential candidate. Also, her book Going Rogue has sold more than two million copies.
Kathy Griffin is an American stand-up comedian. At the same time, she is also the writer, producer, actress, and television host. She is the single package of many talents. She has also been honored with many awards like 'Emmy Award'. Her comedy albums are also nominated for 'Grammy Award'. She has been successful in keeping her good name in the entertainment world. As per being a comedian, she has a strict no-apology policy with her comedy. More Bio…