Sarah Taylor, England wicket keeper batswoman overcome from her biggest fear 'Anxiety' to clinch the World Cup title and also become the inspiration to the entire nation
Sarah Taylor and company lifted the World Cup triumph beating the arch rivals India in the final. England secured the final spot in the World Cup thrashing South Africa in the semis, where Sarah smashed brilliant half century.
Talking about her causes to step out from the cricket, she added,
"You have to hit the bottom of the pool in order to swim up, I'd like to think I've hit the bottom of the pool in the last month or so."
Journey to the World Cup
Sarah probably has the only dream of her cricket career, that is to win the World Cup, which has recently become true. England women team have waited for a very long time and now it's the time to cherish for.
Sarah who gave an extraordinary performance with her bat and wicket keeping skills definitely is one of the main reason to put a smile in every person in her country.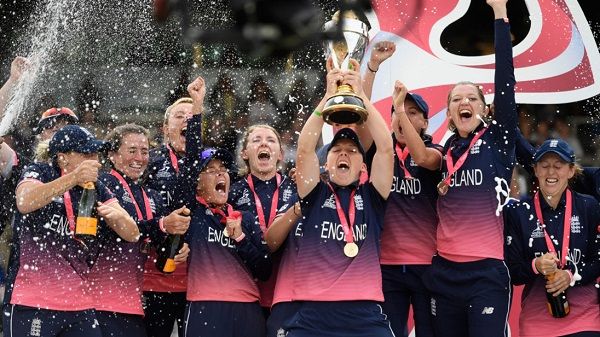 England got a slow start in World Cup campaign losing to India in their first group match. After the loss before, England cricket team strongly bounced back beating Pakistan by 107 runs, where skipper Heather Knight and Natalie Sciver both completed hundreds.
In the third match, they managed to thrash Sri Lanka by seven wickets. Winning streak continues as they regularly destroyed the strong South African side in the group stage and semi final where Sarah smashed a perfect century and fine half century respectively. Sarah also displayed her magic through her wicket keeping abilities.
After the semi final victory against South Africa Sarah said,
"A year ago, I was absolutely nowhere, I don't think I've fully reflected on it, and I probably will after the tournament, no matter what happens, but yeah, I will give myself a big pat on the back I think for getting through the tournament so far, actually for getting through every game. I wasn't expecting to play every game."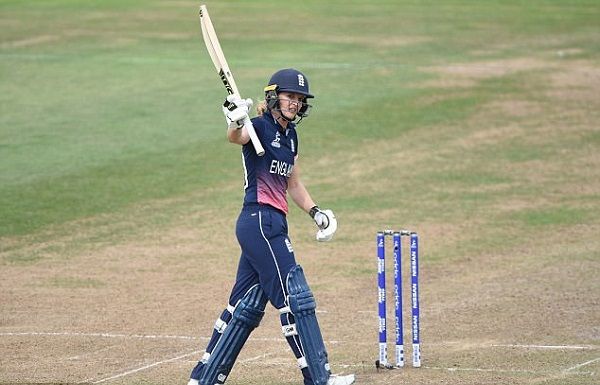 In the World Cup final, English women destroyed the Indian side with the help of magical spell of Anya Shrubsole, which records 6-46.
With the help of Anya, England dream to become a World Champion turn into the reality. Anya six wicket haul stopped India in 219 and won by a short margin of nine runs.
Sarah thanked the brilliant bowling performance of Anya Shrubsole on Twitter posting a picture of Anya stating,
"That winning moment… I cannot describe how proud I am of this girl."
You may like to read Lesbian affair of 43, Sarah Paulson and 75, Holland Taylor! Opened about their relationship in 2015
Sarah battle with anxiety
Sarah was considered one of the talented wicket keeper batswoman and she was also converting her good performance into better one.
But the worst time came when she didn't manage to convert her score into big ones. She recognized that she has serious anxiety issues in the Women's World T20 in India which affect her on field performance, where she scored only 49 runs in five games. Soon after that, she decided to take an uncertain break from the cricket.
After her announcement, there were a lot of questions arise regarding her career, whether she will play again or not.
Talking about her anxiety issues, she stated,
"At its worst, it's a panic attack. On a cricket field, it happened mainly when I was about to bat, the expectation of wanting to score runs was the hardest. The nerves would hit me but it would be nerves plus something else. Obviously, my cricket has been affected massively, but ultimately my personal life has been affected more. My day-to-day battles are huge."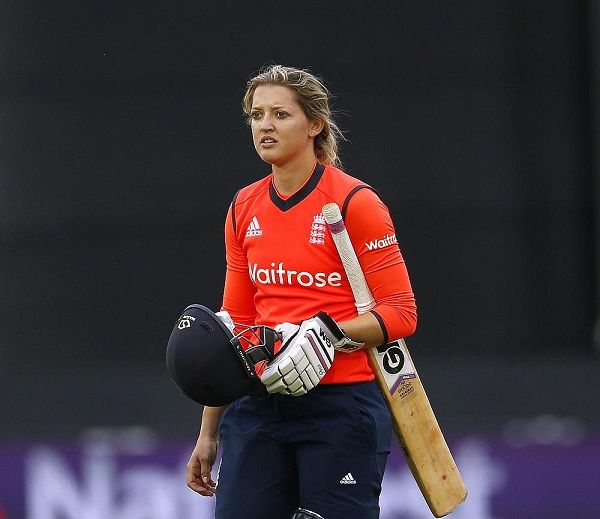 After undergoing regular behavioral therapy, Sarah collected her all strengths and abilities to fight against the anxiety.
Moreover, the new team coach, Mark Robinson was hugely impressed by her recovery and bring her back in the squad.
Robinson later told,
"I think that's a testament to everybody involved, and obviously Sarah is the most important person in it, With anything you do, you put the player in the middle of everything. You always go back to that: how is it affecting Sarah? The ECB and our support staff have worked brilliantly together in a very integrated way to make the environment the best for her to come back into."
Now Sarah has introduced herself more strong and creative than before. Furthermore, she also converts her dream into reality by winning the famous World Cup.
Many congratulations to Sarah to defeat her main disease and whole England team for winning the World Cup.
Also read Holland Taylor and Sarah Paulson are finding it difficult to spend quality time together due to their hectic schedules!
A Short Bio on Sarah Taylor
Sarah Taylor is a professional cricketer who represents England. She is a wicket keeper batswoman best known for her sweeping and pulling stroke play abilities. Sarah is an opening batswoman in One-day matches and in Tests as a middle order batswoman. Recently, in 2017 she lifted the World Cup trophy which was held in England. Sarah was also a member of the England team which claimed the victory over Australia in the Ashes in 2008. More Bio…