Sasha Cohen delivers her first baby with fiance Geoffrey Lieberthal!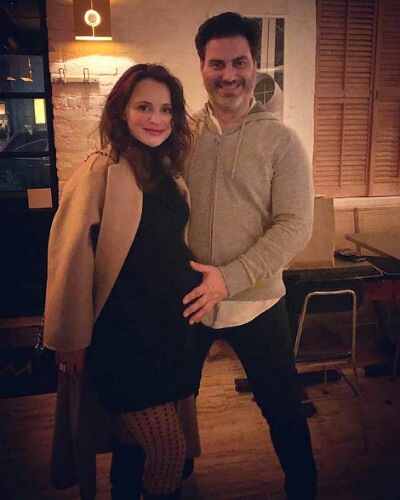 Olympian Sasha Cohen has become a mother! She gave birth to her first child with her fiance Geoffrey Lieberthal. She posted this announcement on her social media this Friday 17 January 2019.
Sasha Cohen and her first delivery
The Olympian Sasha Cohen was delighted to make the announcement on her social media about her first delivery. This is her first child with fiance Geoffrey Lieberthal.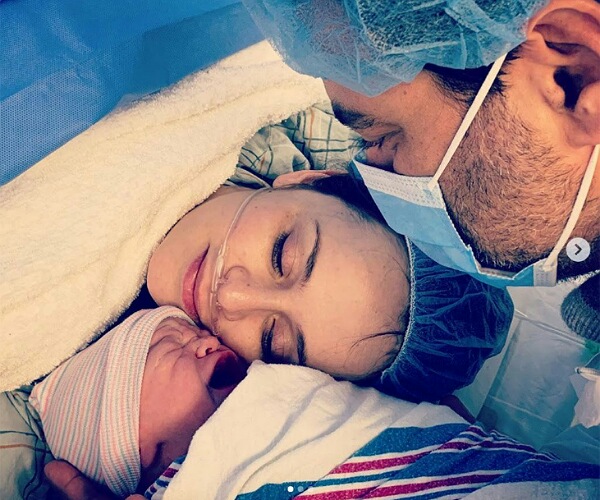 On 17 January 2020, Sasha, 35 uploaded their first family photo on her Instagram and captioned it:
"Completely and irritationly in love with the newest addition to our family,"
About Sasha Cohen's pregnancy announcement
It was in November 2019 that the Olympian made her social media followers know about her pregnancy. She put up a post on her Instagram that read:
"Geoff and I are so excited to welcome a little one into the world. Thank you to everyone in our lives for making today such a memorable one."
In the accompanying photo, she showed off her growing baby bump. She herself was wearing a striped dress and holding a gold baby balloon in her hand.
And two months later, she posted a picture of herself with fiance Geoffrey. She wrote beside it:
"Any day now,"
She wanted her fans to know that the great day in her life is approaching.
Sasha Cohen's relationship timeline with Geoffrey Lieberthal
The former professional figure skater met her private equity partner Geoffrey, 45 in 2018 and they began dating. In October 2019, Geoffrey proposed to her. The silver medalist had uploaded a photo of her with Geoffrey who was on one knee in Paris. She captioned it:
"We're engaged,"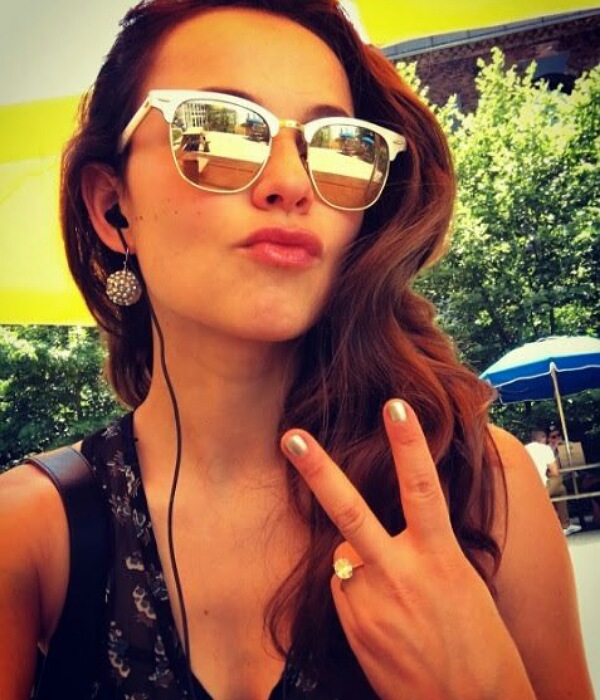 She also uploaded another photo- a selfie showing off her engagement ring.
Sasha Cohen and her first marriage
This would not be the first wedding of Sasha. She earlier had dated a hedge fund manager named Tom May. Tom proposed to the Los Angeles native in July 2015. And one year later, in August 2016, Sasha and Tom wed in Osterville in Massachusetts. It was an extremely busy time for Sasha and she wrote on her social media after the wedding:
"The last 48 hours have been a tremendous whirlwind for Tom and I. Thank you to all our family and friends far traveling from far and wide to join us on our wedding day. We will cherish the many memories we made with you this past weekend!"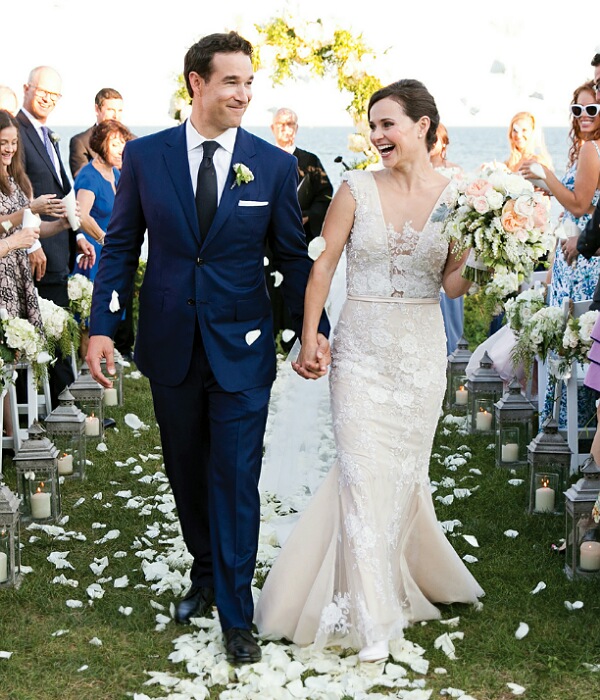 Sasha was also proud of her wedding venue selection and wrote:
"We wanted to do a barn upstate, but with rain, the options weren't very good, and I could just imagine my grandma trying to go to the bathroom through the mud, so we ruled that out. [Tom's] family's from Boston and spends summers in Cape Cod, so there were some options close to where they live, and it seemed like a beautiful, good summer spot to have a wedding."
But less than two years later, the couple divorced in February 2018. They had no kids together.
Short bio on Sasha Cohen
Sasha Cohen is an American figure skater and actress. She is the 2006 Olympic silver medalist, a three-time World Championship medalist, the 2003 Grand Prix Final Champion, and the 2006 U.S. Champion. More bio…
Source: MSN