The savior of the career and life of golfer Tiger Woods is his new girlfriend Erica Herman!
All eyes were set on golfer Tiger Woods during the Masters 2019 held in Augusta this year. Will he win? And though his chances for a victory were bleak, Tiger Woods defied all odds and got himself a great win. This is his fifth win and is a memorable one.
Tiger Woods and his surprise win this Sunday
Tiger Woods had a surprise win this Sunday 14 April 2019 in Augusta during the Masters 2019 event. He was elated and embraced his children daughter Sam, 11 and son Charlie, 9. He then went on to hug and kiss his girlfriend Erica Herman. She is the driving force behind golfer Tiger Woods' impressive and unexpected comeback. Tiger's passionate hug of Erica in front of all the cameras rolling clearly shows that he is proud of her and acknowledges her contribution in his career return.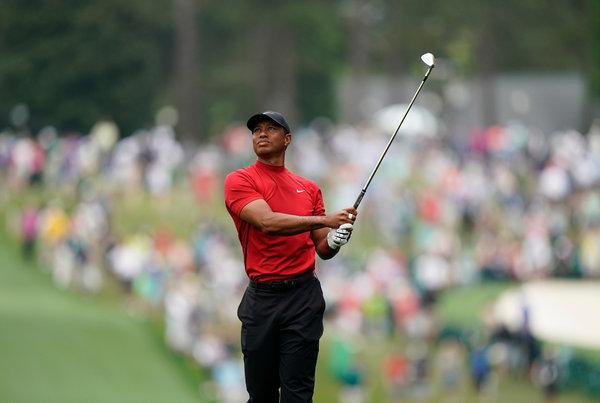 Tiger Woods and his relationship with Erica Herman
Tiger Woods, 43 has been dating restaurant manager Erica Herman, 33 for the last 18 months. The couple met at Tiger's pop-up restaurant in Florida where Erica was, a manager. They went public with their affair when Erica wore the 'player spouse' badge at the President's Cup event. The couple shares a great affection and just a few months before Tiger had said I Love You to Erica after the US lost the Ryder Cup in September 2019.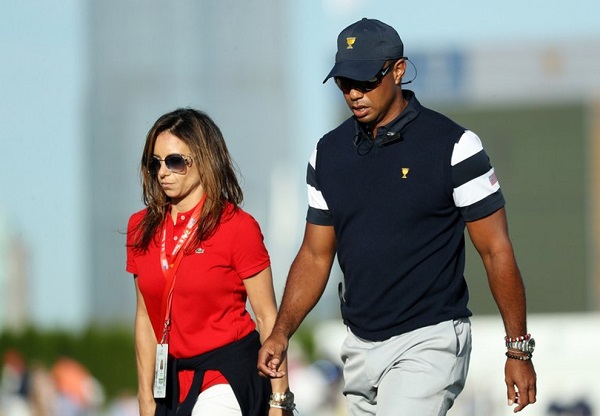 This relationship has brought a remarkable and noticeable change in Tiger Woods since he was embroiled in a sex scandal that also ruined his first marriage.
Tiger Woods and his bad times
Tiger's Sunday major win comes after a gap of 11 years. It has been after he started his relationship with Erica.
Tiger was married to Swedish beauty Elin Nordegren, 38. But in 2010 after six years of a happy married life, the couple separated amid allegations that Tiger had over a 100 extramarital affairs. The number was too much for a wife to tolerate. Tiger also admitted at the time that he has cheated on Elin. The couple has two children. They are divorced but on good terms for the sake of their children whom they co-parent.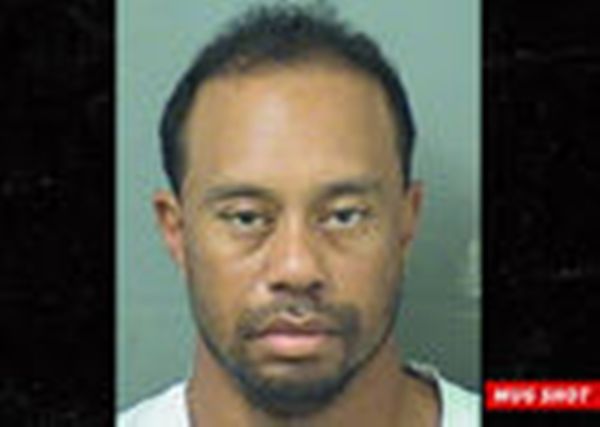 Erica Herman, Tiger Woods' savior
Many people credit Erica Herman for bringing about a great change in Tiger Woods. Since she met him, his career has taken an upturn. Erica loved Tiger Woods even before they met and began dating. A source told Sun Online:
"Erica's been chasing Tiger around like a puppy for close to ten years."

"I'm not sure if his wife knew, but I'm not sure how she couldn't know."

"I can't believe Tiger is out in public with her now."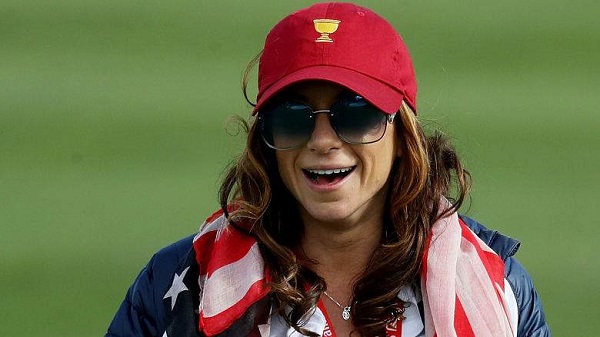 Also, read Tiger Woods: Caught driving under the influence-The truth behind the arrest! Read on for more news!
Though Erica is his girlfriend, she had vacationed with him, his ex-wife and kids in the Bahamas. Erica was with him for his court hearings in May 2017 in Palm Beach, Florida. He was charged with reckless, driving when he fell asleep while driving his car. Even in Wimbledon in July 2018, the couple was together in the Royal box. She is by his side for all the recent competitions. She is his savior, rightly so.
Source: Daily Express