The scandalous affair and marriage of Judy Finnigan and Richard Madeley!
Judy Finnigan, 70 is a happily married woman. Her husband Richard Madeley is eight years younger to her but the age-gap never came in the way of their romance. From their first awkward meeting to the present time when they cannot think of life without each other, their nearly 35 years of togetherness had its shares of problems. The road was not easy.
The first meeting of Judy Finnigan and Richard Madeley
Judy was working at Granada and in 1982, Richard joined the channel to co-present with Judy and Tony Wilson. As he walked in, Judy remembers admiring him for his handsomeness and height. Richard had seen Judy on TV and had a secret crush on her. Judy was assigned the job of introducing him to the working and looking after him. Richard recalled their first meeting:
"I was sitting at my desk when this hand appeared on my shoulder and I looked up at this face and Judy said, 'Hi, I'm your Mummy' and I thought 'Whaaaaat?'"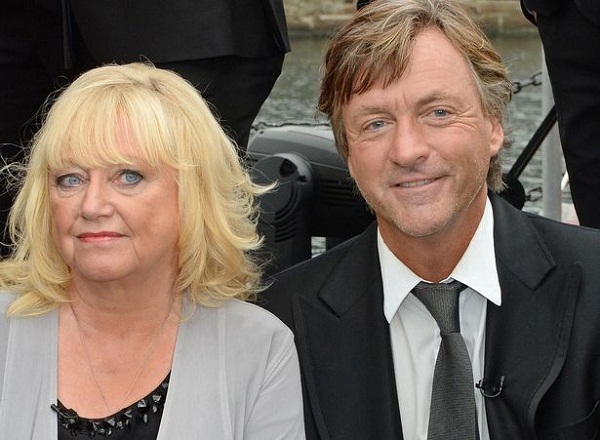 He elaborated:
"At Granada when someone new arrived, someone was appointed as their dad or their mum to show them round – the canteen, the toilets and all that. So Judy was my 'mum.'"
The pair's individual lives and spark of love between them
Both Judy and Richard were married but to different people. Judy was married to journalist David Henshaw and had twin sons, Dan, and Tom with him. But their marriage was crumbling. She said:
"There were lots of problems, but without Richard we'd have probably struggled on for a few more years and broken up when the kids were older. He didn't spend much time in the marital home and he didn't want more children, which I did,"
She continued:
"He was a workaholic, as he admits, and when he was away from the family he was completely happy, whereas I was lonely and depressed and resentful and all sorts of things."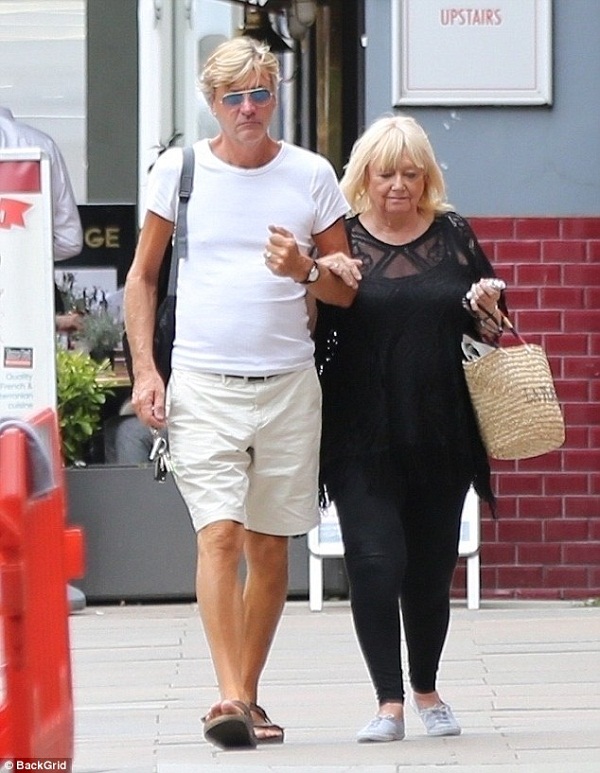 Richard had first wife Lynda whom he had cheated 10 times in five years. Attraction and love were obvious between Richard and Judy from day one. They began dating and Richard wanted to marry her.
The hitch…
But Judy thought that at 26, Richard would not make a good stepfather for her 6-year-old twins. Richard, in 1984, retreated to Greece and studied step-patenting. He was serious. But Judy took a year to decide and in 1986, they married in Manchester.
Problems in their married life
The couple was happy. They started a show together and became everybody's favorite. But Judy's first child with him turned into a miscarriage. They were devastated. But soon they had a son in 1986 and a daughter born in 1987.
Then there were rumors about them that Richard had beat Judy and that Judy was an alcoholic. Richard said:
"We tracked it to the source… A particularly poisonous person. He'd leaked these smears and they were never published because we would have cleaned up in a libel case. But the one thing that lingered like a piece of floating sewage is this thing that Judy drinks. And she doesn't."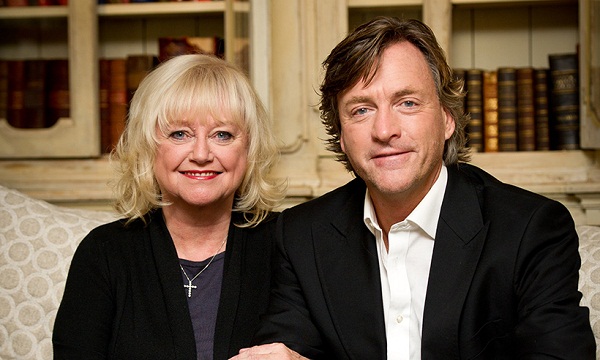 Judy had postnatal depression and later required a hysterectomy.
In 1994, Richard was accused of stealing a bottle of champagne from Tesco. He had forgotten to pay for it. Richard said:
"The publicity was mortifying. If I'd been accused of robbing a bank, at least it's got a bit of glamour to it, but f***ing shoplifting… It's like w***ing in a public toilet. Just horrible,"
But marital bliss prevails-
Richard states:
"Judy is my heart. If she wasn't here it would remove all the point to my life."
Also, read The love story of a hometown girl Doreen Lioy who loved and married the dreaded criminal from LA, Richard Ramirez!
Judy claims:
"If any two people were meant for each other, we were, and I adore him. He's so good for me emotionally because I tend to be melancholic,"
"If there is a positive emotion to be had in any situation, Richard will find it."
Credit: Mirror UK