Scarlett Johansson and Colin Jost got married! Know about her failed marriages and net worth
Scarlett Johansson and fiance Colin Jost are now husband and wife. They walked down the aisle in a low-key ceremony at Meals on Wheels which is a US-based charity for elderly people. As per the Charity owner, the married couple had supported their work with vulnerable people during the Covid-19 pandemic.
Likewise, as per the Instagram page of Meals on Wheels,
"We're thrilled to break the news that Scarlett Johansson and Colin Jost were married over the weekend in an intimate ceremony with their immediate family and loved ones, following COVID-19 safety precautions as directed by the CDC."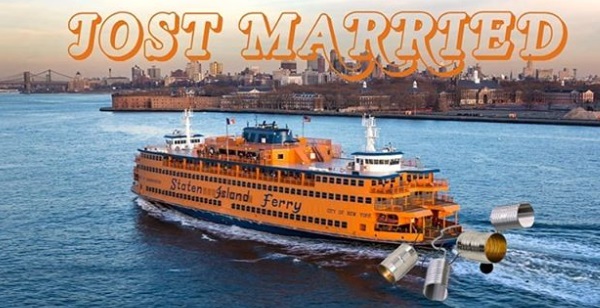 They added,
"Their wedding wish is to help make a difference for vulnerable older adults during this difficult time by supporting @mealsonwheelsamerica."
They started dating in May 2017 and got engaged in May 2019 after two years.
Also read Gloria Riviera and Jim Sciutto completed 14 years of marriage! Know about Gloria's family, parents, education, siblings, previous marriage, net worth, biography
Previous failed marriages of Scarlett Johansson
In the year 2008, Scarlett Johansson was married to Ryan Reynolds. Their wedding was held in Vancouver, British Columbia. Their married life was not going well as they argued frequently. They said that the reason for their divorce was the hectic work schedules. They got divorced in December 2010. In a joint statement, they said,
"After long and careful consideration on both our parts, we've decided to end our marriage. We entered our relationship with love and it's with love and kindness we leave it. While privacy isn't expected, it's certainly appreciated."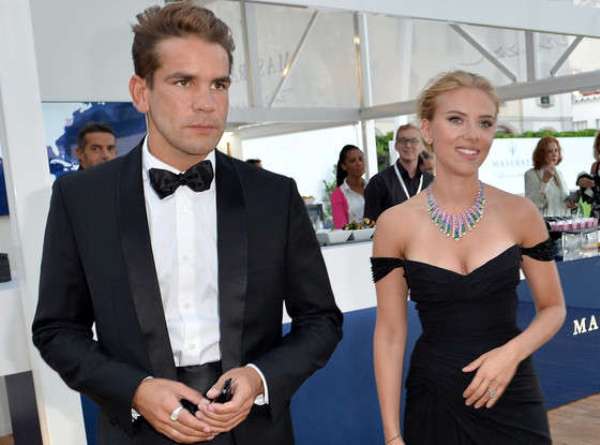 After that Scarlett started dating Romain Dauriac. They were introduced by a mutual friend and their relationship started moving very fast. They got engaged soon and welcomed a child, Rose Dorothy Dauriac in September 2014. As per sources, Scarlett and Romain eloped in October 2014. After two years they separated in 2016. Likewise, their divorce was finalized in September 2017.
How much is their net worth?
Scarlett Johansson has an estimated net worth of $165 million. She is one of the highest-paid actresses and also high-grossing box office stars of all time. Her film grossed over $14.3 billion worldwide. From the year 2017 to 2018, she made a $40 million salary from her endorsements. Likewise, from 2018 to 2019, she made $55 million.
Also, Scarlett has made a total of $60-75 million from Marvel movies. In the year 2018, she bought a large secluded home for $4 million in upstate New York. She has a 1.5-acre spread in Amagansett, New York which she bought for $3.5 million. She has properties of $20 million.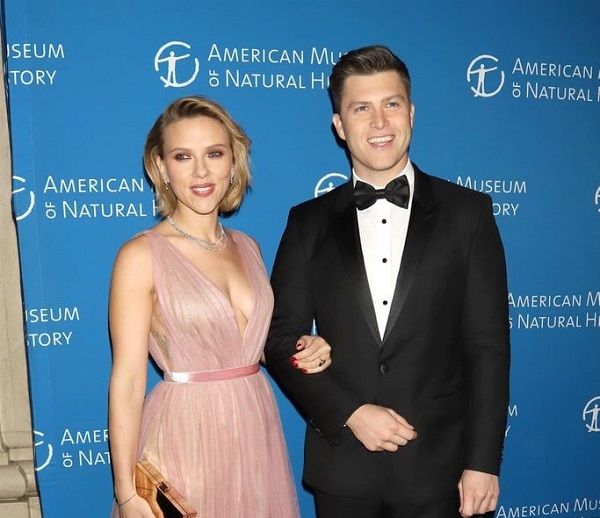 Also, her husband Colin Jost has a net worth of $6 million as per Celebrity Net Worth. He has worked in films and TV series like Staten Island Summer, How to Be Single, Tom and Jerry, Weakest Link, Saturday Night Live, Kappa Mikey, WWE Raw, and more. He is paid $25,000 per episode from Saturday Night Live.
Also read Who is Gina Kirschenheiter dating at present? Know about her married life with ex-husband Matthew Kirschenheiter, net worth, social media, biography
Short bio on Scarlett Johansson
Scarlett Johansson is an American actress, model, and singer. Scarlett Johansson made her film debut in North (1994). Johansson garnered further acclaim and prominence with roles in The Horse Whisperer (1998) and Ghost World (2001).
Likewise, she shifted to adult roles with her performances in Girl with a Pearl Earring (2003) and Lost in Translation (2003), for which she won a BAFTA Award for Best Actress in a Leading Role. Read more bio…
Short bio on Colin Jost
Colin Jost is an American actor, comedian, and screenwriter. Colin Jost is widely known for his work on Saturday Night Live, where he has served as a writer since 2005.
He also served as one of the show's co-head writers from 2012 to 2015. He has been nominated for eight Emmy Awards till now. Read more bio…